Bitcoin's Bad Day: Price Crashes amid Fears of Major Hack and SEC Demands
Bitcoin's price tanked to under $10,000 on Wednesday amid fears that a major exchange had been hacked and new regulatory warnings from U.S. authorities.
The cryptocurrency's value fell to half that of three months ago, when it reached a whopping $20,000 per coin. But it remains volatile, and the bitcoin price reacted swiftly this week to warnings from the U.S. Securities and Exchange Commission (SEC) that "potentially unlawful" trading platforms would soon be forced to register with it or face legal action—falling to $9,520.
"If a platform offers trading of digital assets that are securities and operates as an exchange, as defined by the federal securities laws, then the platform must register with the SEC," the agency said. The move comes as several governments aim to tame the unpredictable industry—which still operates in murky legal territory.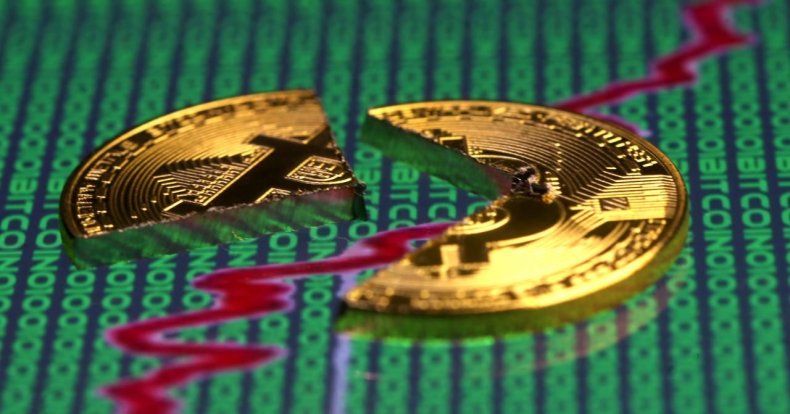 According to the SEC, which has launched lawsuits against exchanges operating in the U.S. including AriseBank, which was endorsed by celebrities, changes are needed in order to protect consumers and investors.
Concerns are high about Initial Coin Offerings (ICOs), which are used to raise cash.
"The SEC staff has concerns that many online trading platforms appear to investors as SEC-registered and regulated marketplaces when they are not," it said.
"These platforms give the impression that they perform exchange-like functions…but there is no reason to believe that such information has the same integrity as that provided by national securities exchanges," the agency added.
But the tumbling price was likely also linked to issues with Binance, a major cryptocurrency exchange based in Japan which suffered widespread issues on Wednesday. It has since declared that customer "all funds are safe" but prior to that was forced to stall all transactions. According to CoinMarketCap, Binance is one of the top three exchanges based on trading volume.
In a statement, the company said the market had experienced "abnormal trading activity" caused by a "large scale phishing and stealing attempt". It blamed hackers who were targeting a lesser known cryptocurrency known as Viacoin (VIA).
"The hackers accumulated user account credentials over a long period of time," Binance acknowledged on its website. "There are still some users whose accounts where phished by these hackers and their BTC were used to buy VIA or other coins.
"Unfortunately, those trades did not execute against any of the hackers' accounts as counterpart. As such, we are not in a position to reverse those trades. We again advise all traders to take special precaution to secure their account credentials."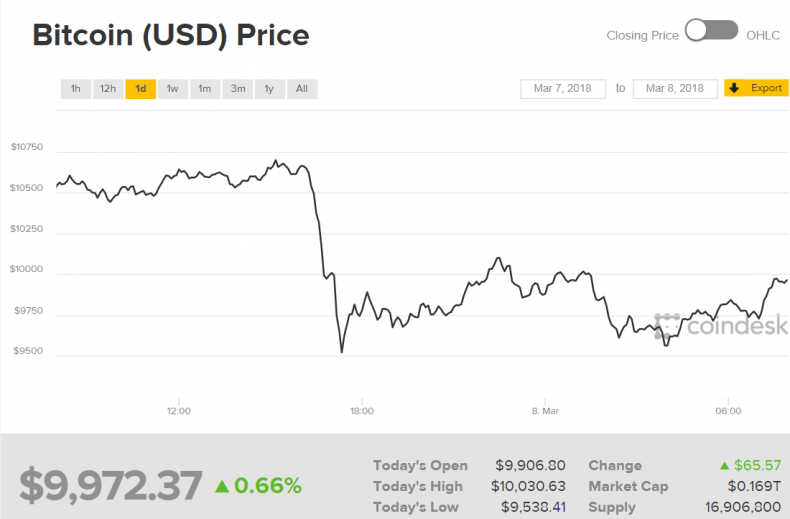 Cyberattacks on major exchanges can result in vast sums of money being stolen. In January this year, a Tokyo-based company called CoinCheck was hacked which left the equivalent of $530 million missing from users' accounts.
The culprits later tried to launder the funds via the dark web.
While mystery surrounds the identities of the CoinCheck hackers, Reuters reported that South Korea's intelligence agencies believed North Korea could have been involved. The rogue nation has been tied to numerous cyberattacks and malware outbreaks in recent years, including the Bangladesh central bank heist and the unprecedented "WannaCry" ransomware which infected computers globally.
The price of a single bitcoin at the time of writing was $9,950.