Bitcoin's Flexibility Good Fit for Consumers and Investors in Digital Age
Bitcoin, once viewed as a curiosity reserved for digital age pioneers, economic swashbucklers, the aggressively offbeat or the gullible, is going mainstream. By one estimate, about 50 million investors worldwide traded Bitcoin and other crypto-currencies in 2019.
Bitcoin has attracted the attention of both Wall Street analysts who expect further price appreciation and regulators who are issuing stern warnings that investors should be prepared to lose all their money.
Despite the risk, various media outlets have reported that Russell Okung, an offensive lineman with the Carolina Panthers, converts half of his $13 million annual NFL salary to Bitcoin with each paycheck through an internet conversion system (Okung did not respond to a request by Newsweek for an interview made through the team and his agent).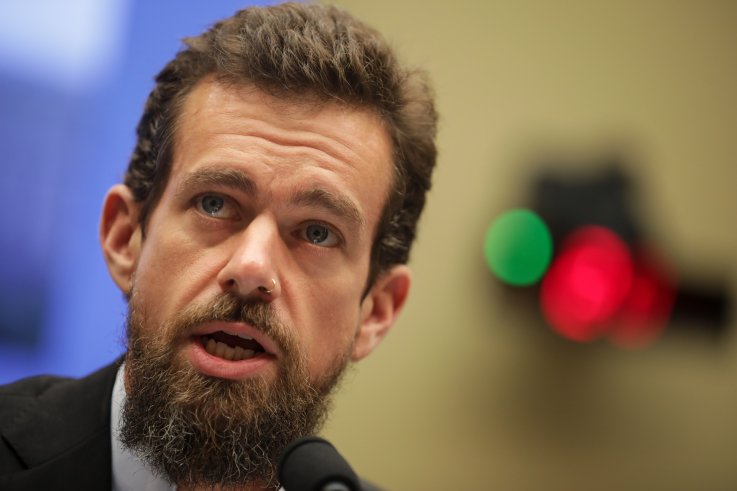 Twitter chief executive officer Jack Dorsey has said he is "passionate" about Bitcoin after the online cryptocurrency experienced a volatile week.
Drew Angerer/Getty
This is gutsy, given the crypto-currency's volatility, and smart because most money-market savings accounts at commercial banks pay 0.50% or less in interest. Deane said some musicians have done the same with earnings from record sales. Okung is unusual because he's committing 50% of his earnings to Bitcoin.
Okung reportedly uses Strike, an app developed by Zap to convert dollars into Bitcoin. Half of Okung's take-home is reportedly sent to Strike, which converts dollars to Bitcoin. The crypto-currency is then held in a password-protected electronic vault.
Strike uses a bank's routing number and the individual's account number to make the transfer. The app could make it easier to deal in Bitcoin and extend the crypto-currency's user base.
But Bitcoin's unbreakable password protection can turn on its owner with devastating effect.
A San Francisco programmer had about 7,000 Bitcoins stored on a secure hard drive, but forgot his password and can't tap his funds valued at about $220 million.
In another case, a man in Wales said he tossed out a hard drive containing about 7,500 Bitcoins—$263.8 million at Wednesday's trading price. He's offered his hometown 25% of the current value of the crypto-currency if they'll dig through the garbage dump and recover his hard drive.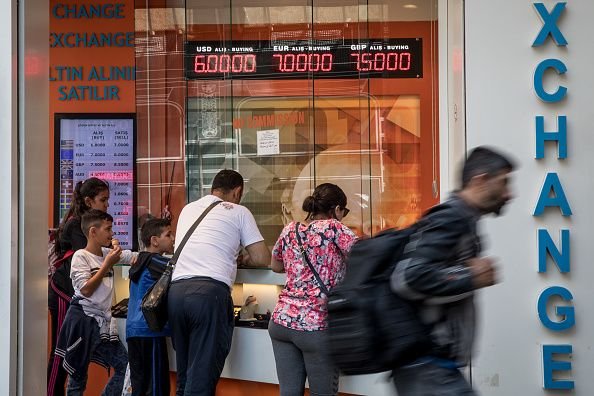 People exchange money at a currency exchange office in Istanbul on August 13. The lira hit another record low overnight, forcing Turkey's Central Bank to act to curb its collapse, but the action was not enough to subdue investors' fears about the country's financial crisis.
Chris McGrath/Getty Images
While Bitcoin can be converted to dollars, pounds or euros to make large purchases, many appear to use Bitcoin as an investment and bet on future price appreciation.
"All currencies are being devaluated rapidly now by quantitative easing," Jason Deane, Bitcoin analyst at Quantum Economics in London told Newsweek in an email exchange. "You need something to maintain that value in dollar terms. The higher the future value of an asset, the lower the propensity to convert it to cash in the present. Why buy a Mini Cooper now when the same asset could buy you a Ferrari later?"
Deane said there is little technical risk in holding Bitcoin.
"I don't think anyone should actively avoid Bitcoin," Deane said. "It's optionality and fundamentals are exceptional. While there are those who say Bitcoin remains a 'risky' bet, this is all relative. Over time, I expect the perceived risks associated with Bitcoin to reduce, partly as a function of better understanding, but also as a function of the relative increase in risk of holding other assets."
However, Bitcoin, like a hot stock in a suddenly sexy sector, can be volatile. But he downplayed the risks.
"While this is true in the short term, the overall trend is clear and consistent," Deane said.
Deane said retail investors often jump into Bitcoin without doing their homework, and that's the key reason for the steep price rise and fall in 2017 and 2018. He said investors must understand Bitcoin's market, the trading technology and how the crypto-currency is being adopted. The information is available to astute investors.
"Even so, for many Bitcoin remains an enigma," Deane said.
An app makes it easier to convert Bitcoin to dollars, allowing the crypto-currency to be used in routine transactions.
Bitcoin's price rose from $32,203.64 on January 1 to $40,636.66 on January 7 – a new high – and fetched $35.375.21 on Wednesday, attracting long-term investors who see the crypto-currency as a hedge against what some fear will be the decreasing value of the dollar, pound and euro.
The risks
The Financial Conduct Authority (FCA), a United Kingdom regulatory authority, has warned individuals investing in crypto-currencies such as Bitcoin that they should be prepared to lose all of their money. The warning came following a sharp run-up in the price of Bitcoin in the last few months, which followed a sharp decline earlier this month.
"Investing in crypto-assets, or investments and lending linked to them, generally involves taking very high risks with investors' money," the FCA, a governmental watchdog, warned in a statement. "If consumers invest in these types of products, they should be prepared to lose all their money."
Earlier this month, JPMorgan said Bitcoin could rise as high as $146,000.
"Alternative 'currencies' such as gold and Bitcoin have been the main beneficiaries of the pandemic in relative terms growing their assets (for investment purposes) by 27% and 227%, respectively," the New York bank said in a report.
However, Bank of America warned that Bitcoin could be the "mother of all bubbles," and compared it with the dot-com boom and bust of the late 1990s and the U.S. housing bubble that popped about 12 years ago following the collapse of the subprime mortgage market.
Growing Popularity
There are about 8,200 crypto-currencies worldwide, CoinMarketCap.com reported. Some analysts believe most are worthless and will eventually collapse to zero. Nevertheless, many adherents defend their favored crypto-currency almost beyond reason.
But the crypto-currency may sort itself out in the long run.
"My personal view is that there is a solid argument for only a handful of crypto-currencies to stay in existence in the long term," Deane said. "But there are still years of development ahead which may yet prove that thesis wrong."
In 2019, about 50 million investors traded Bitcoin and other crypto-currencies worldwide, researchers at MIT's Sloan School of Management said in a research report. The researchers found that Bitcoin and other crypto-currencies appear to have more value for citizens in countries where financial markets are underdeveloped.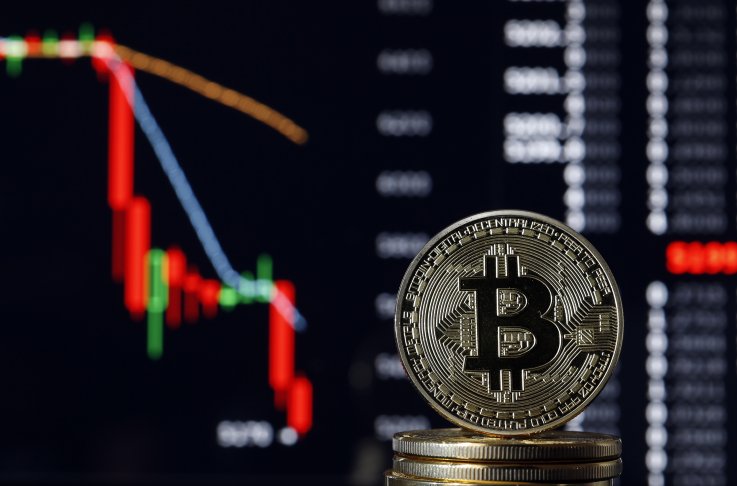 In this photo illustration, a visual representation of the digital cryptocurrency, Bitcoin is displayed in front of the Bitcoin course's graph of Bitfinex cryptocurrency exchange website on November 20, 2018 in Paris, France.
Chesnot/Getty
"The more trust there is in the financial system, the less valuable crypto-currency seems to be," Igor Makarov and Antoinette Schoar said. "(It) remains to be seen what the financial shocks of 2020 will mean for the crypto-currency market, artificial intelligence and big data. One thing, however is clear: the pace of change will likely continue to accelerate as entrepreneurs keep innovating."
Possible Criminal Activity
Transfer of 28.15 Bitcoins on Dec. 8 worth more than $500,000 at the time to 22 alt-right recipients may have been used to help organize the Jan. 6 riot at the U.S. Capitol, investigators believe.
The Center on Terrorism, Extremism and Counterterrorism at the Middlebury Institute of International Studies in Monterey, California, said some "extreme right" groups have become "adept" as raising and transferring funds through crypto-currencies.
"The Daily Stormer, for instance, displays a Bitcoin wallet address prominently while its founder Andrew Anglin asks for Bitcoin on his Gab profile," the research organization said in a report.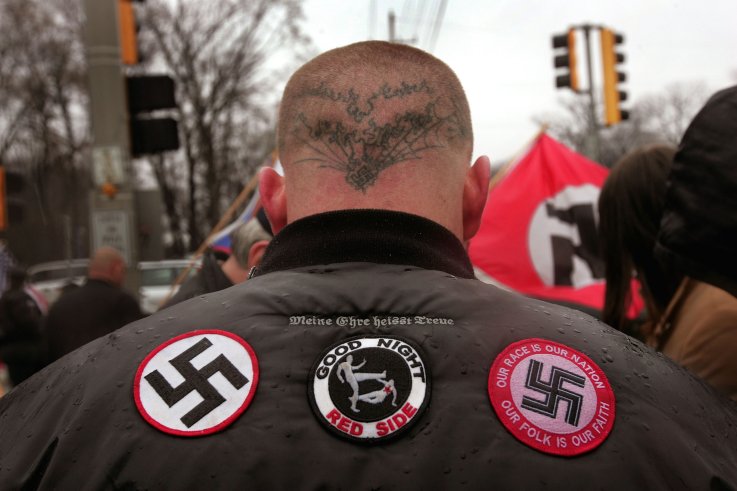 The Daily Stormer is a neo-Nazi website that was founded by Andrew Anglin, who also serves as its editor-in-chief. Anglin solicits contributions in Bitcoin from his readers.
Scott Olson/Getty
But the favored method of criminals to move money, including international drug dealers, is cash—especially the U.S. dollar.
"So do we ban the dollar in an attempt to control crime?" Deane asked rhetorically. "Of course not. We manage the problem through law enforcement. Remember that Bitcoin is auditable on the blockchain. Cash and gold are not. Bitcoin is global and faces the same global regulatory issues as the Internet. It can be managed by jurisdiction and there will simply never be global agreement on what that is."
Cryptocurrency and the Economy
The COVID-19 pandemic has driven unemployment up and GDP down to levels unseen since the Great Depression. The Federal Reserve used Quantitative Easing to inject trillions of dollars into the economy, boosting the money supply, increasing lending activity and spurring investment. But all those new dollars floating around in the financial system led to cries of "fiat money," currency not backed by gold or silver.
Enter Bitcoin.
it's not a currency in the traditional sense. It is actually an open-source software package, and it exists only virtually. It doesn't use a commercial bank for distribution, it's not traded on any exchange and no government controls it.
The world's supply of Bitcoins is limited to 21 million, a cap imposed by the crypto-currency's inventor, Satoshi Nakamoto. Rule of thumb: A limited supply of anything hotly desired by many drives up the price. This is true for concert tickets, classic cars, houses in a good school district—and Bitcoin.
Bitcoin can be used like a currency to buy and sell goods or services. It can also be used like a precious metal as a hedge against paper currency printed in great quantities by governments that isn't backed by a tangible asset.
But Bitcoin also has the characteristics of a commodity like oil, complete with wild price swings. Like West Texas Intermediate Crude, Bitcoin can be traded in derivatives such as futures.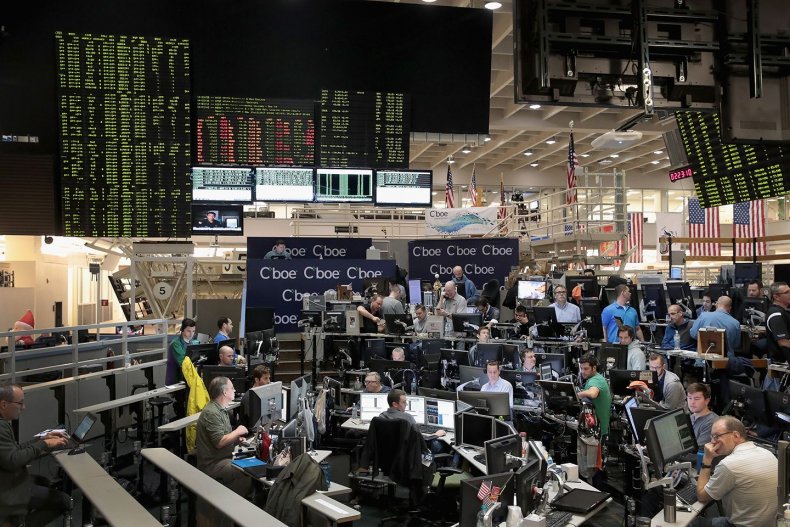 Crypto-currencies—but generally not Bitcoin—also can be used like stock.
Much like an Initial Public Offering (IPO) where companies offer stock to the public for the first time, some new companies, especially tech startups, make an "initial coin offering" (ICO) by issuing a crypto-currency to raise capital. The basic difference: Unlike IPO shares, the ICO isn't traded on a major exchange such as the New York Stock Exchange, Nasdaq or the London Stock Exchange.
The crypto-currency token issued in an ICO can be used to purchase the startup's service or product. Or, the token can be traded by individuals. It implies no ownership in the crypto-currency's system.
While crypto-currency issued in an ICO has characteristics of a security, it isn't stock because that would require registration with the U.S. Securities and Exchange Commission and subject its use to stringent rules and rigorous review.
So, Bitcoin has the attributes of a range of asset classes without being limited to a single class. And that creates a problem for regulators, not just for Bitcoin, but for other crypt-currencies as well.
The U.S. hasn't yet formulated a complete set of rules. The European Union seeks to develop rules to curb the use of crypto-currencies in money laundering to cover criminal activities, tax evasion or to fund terrorism.
"The key issue that needs to be addressed is the anonymity surrounding crypto-currencies," the European Parliament said in a report. "This anonymity, varying from complete anonymity to pseudo-anonymity, prevents crypto-currency transactions from being adequately monitored, allowing shady transactions to occur outside of the regulatory perimeter and criminal organizations to use crypto-currencies to obtain easy access to 'clean cash.'"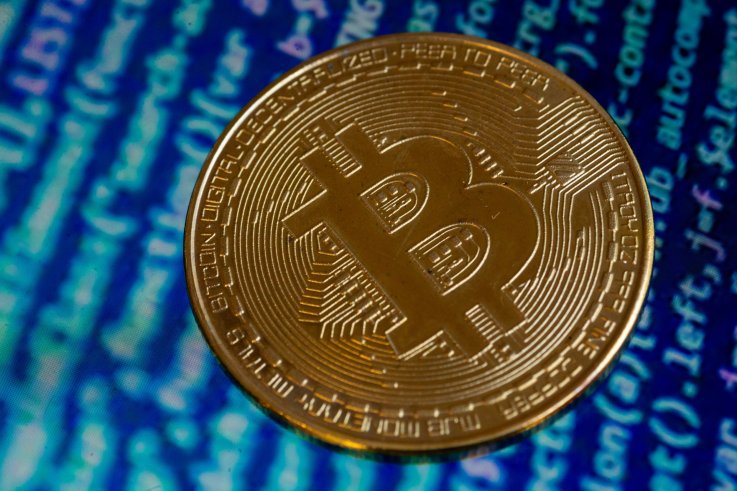 A visual representation of the cryptocurrency Bitcoin on November 20, 2020 in London, England.
Jordan Mansfield/Getty
But Bitcoin experts disagree, arguing that Bitoin's transactions can be easily traced on Blockchain.com, where a permanent and unalterable record of each transaction exists.
"That said, there are fully anonymous coins such as Dash and Monero that can't be traced and will probably be the first to be regulated," Deane said.
"Unlike other assets, Bitcoin it's technically available to anyone who has an Internet connection and smart device, which means that the buyer can be anyone." Deane, said. "Recently, however, the key buyers have been Grayscale, CashApp, various large corporations such as Microstrategy and Mass Mutual as well as high net worth individuals."
At its current price, early adopters, institutions and the wealthy deal in whole Bitcoin. Retail investors can buy a fractional interest in the crypto-currency known as a "Satoshi" in honor of its creator.
"A Satoshi is one one hundred millionth of a Bitcoin and is expressed thus: 0.00000001. It's a bit like cents in a dollar, just that there are more of them."
There is not yet an Exchange Traded Fund for Bitcoin in the U.S., although such funds exist elsewhere. However, VanEck Digital Assets of New York on December 30 filed with the U.S. Securities and Exchange Commission to launch an Exchange Traded Fund pegged to the CryptoCompare Bitcoin Benchmark Rate.