What Is 'BitLife'? How to Start a New Life on Your Mobile Phone
BitLife is a life simulator game that tasks players with controlling a stranger's life from start to finish. Developed by CandryWriter LLC, the app free app has hit the top of the Apple app store. Using a list of commands, random events and humor, BitLife allows users to experience, say, what would happen if they majored in biology or ended up in jail for assault. The gameplay is simplistic, just a step beyond classic MUD (or Multi User Domain) games popular in the early days of computers. You pick options from a series of menus, like buying a car or getting a job, and then see how old you can get before you croak.
You start off BitLife in a random country with a pair of parents tasked with raising you. As an infant, you can barely interact with the world, with your only option being going to the doctor. As you age, the world starts to open up. At age age four, you can start spending time with your parents or asking them for money. At age six, you head off to elementary school. Eventually you can start taking classes at the gym, getting your driver's license and even date.
Finding your soulmate is one of BitLife' s more interesting components. The game allows you to choose your sexual orientation before going off and finding a special someone. Finding someone with looks, smarts, money (who isn't crazy) isn't easy, but has the potential to be rewarding. Spending time with your significant other can lead to a long-lasting relationship, with multiple children, vacations and memories. Spending time with your imaginary spouse as you both transition to your twilight years is simultaneously heartwarming and kind of terrifying.
Throughout the game, you'll need to manage various aspects of your life. If your happiness drops to low, you'll become depressed. Make bad food and drug choices, and your health can decline to dangerous levels. It's just like real life, but with way less risk: good decisions allow you to flourish while assaulting strangers can land you in prison.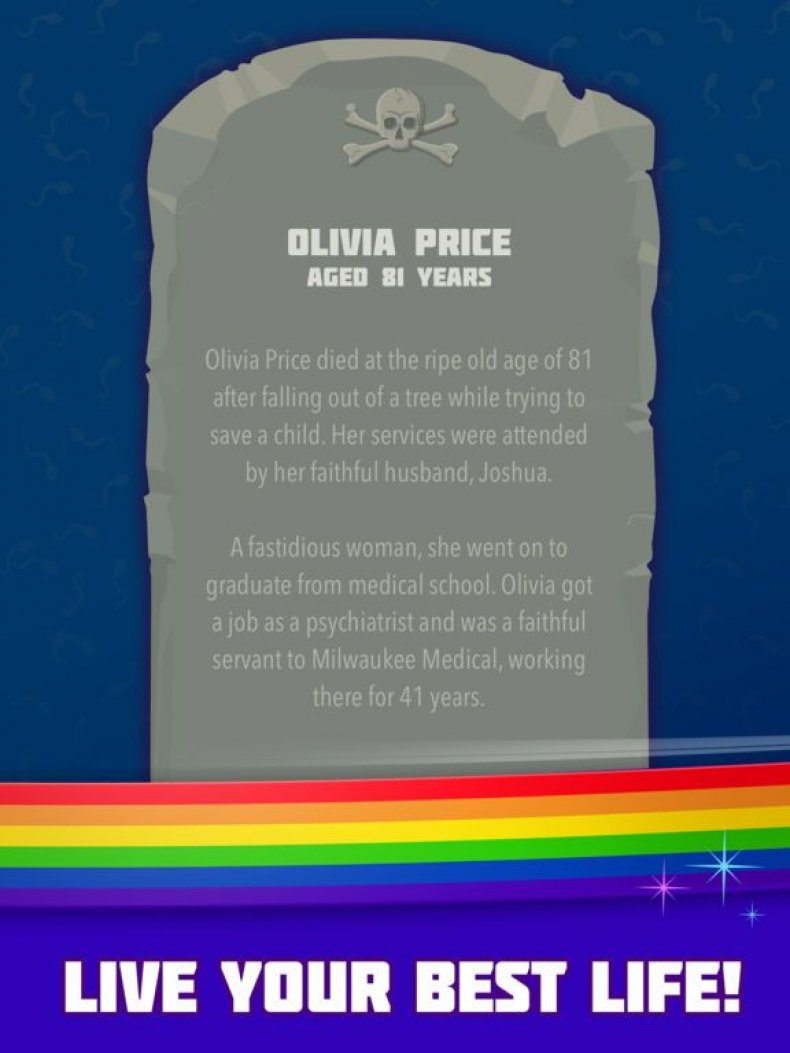 BitLife is currently only available on iOS, though Android users do have an option of their own. InstLife is an older game with a lot of similar qualities, but is more robust than BitLife . It has more menus and choices, like being able to transition to another gender or switch countries. It's unclear when BitLife , if ever, could be coming to Android devices.
How are you enjoying BitLife or have you already switched to another app, like Zepeto ? Tell us on Twitter @RealNewsgeek.
What Is 'BitLife'? How to Start a New Life on Your Mobile Phone | Gaming