Bizarre Breakup Text Slammed in Viral Video
Getting dumped—especially via text message—is never fun. However, for one TikTok user, the experience was made even worse after she received a confusing message that featured a "plot-twist" ending.
TikToker @_michelleboller posted the video late last week: in it, a green-screen effect shows a screenshot of the text message, which starts by listing all of the things the sender loves about the recipient.
"I fell in love with you," begins the message. "Idk how to explain it but i did and i just think you're an amazing person with a great personality and i just love your laugh."
The compliments continue: "I love your brown eyes. In the sun [they] get a little lighter and they sparkle a little bit. You smell like pound cake all the time and i love it." So far, so good, right?
"Your smile makes me feel like I'm floating. You have the cutest nose. And my most favorite thing about you is your personality."
The sender adds he "memorized" her go-to orders at Chipotle and Starbucks and that while she "loves" to annoy him, he "secretly [loves] it."
It seems like the lovey-dovey list of compliments could only end with more positive reflections on their relationship—but the message rapidly takes a dark and unexpected turn. "But I can't date you bc you're not my type," reads the last sentence of the long text.
"Very confused at the moment," @_michelleboller captioned her video. She's not alone—viewers are stunned and baffled by the strange breakup text.
"HOW??? WHAT KINDA PLOT TWIST," wrote one emphatic commenter.
Another joked they would "throw [their] phone into the ocean" if they received a text like that one, while one viewer said it "would be [their] villain origin story."
A screenshot from the video, which has over 100,000 views on TikTok, has also blown up on Twitter, where viewers are furious at the anonymous sender. Specifically, Twitter users are pointing out the racial dynamics between the now-broken-up couple: @_michelleboller—who is Black—appeared to confirm in a comment that the person who sent the message is a white male, potentially making the poorly executed breakup text into something far more sinister.
"White men are a completely different type of evil," commented one Twitter user.
"By 'not my type' he absolutely means she's black," added another.
Some even disclosed they had received similarly upsetting and confusing messages, also at the hands of white men: "This has happened to me. Almost identical transcription. And yes, he was white," wrote one commenter.
@_michelleboller has yet to post an update to her TikTok video, but she did mention in the comments she has since blocked the person who sent her the text.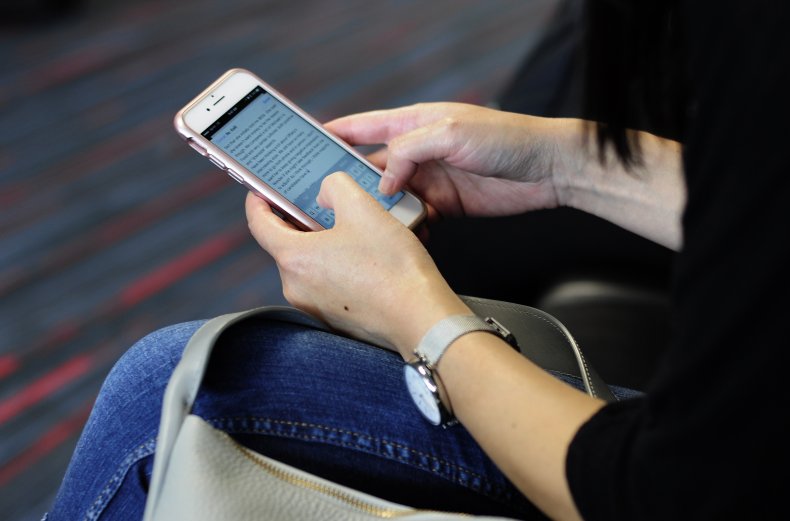 Correction 06/15/2021, 2:55 p.m. ET: This article was corrected to reflect that the breakup text could appear to have been motivated by race, but that's not certain.