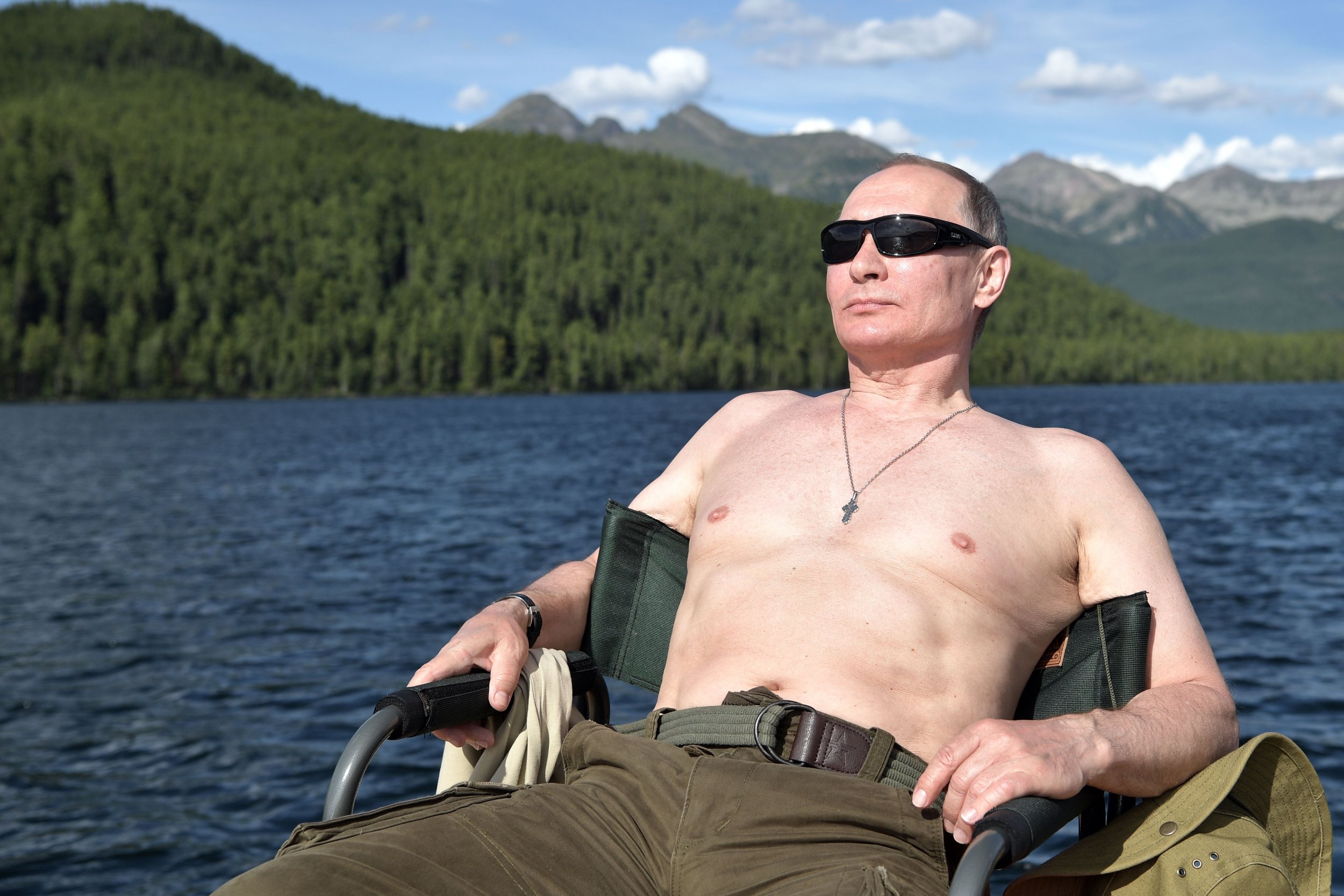 Four Russian hackers have been rotting away in a notorious prison for more than a year—and they are either traitors to their country for telling U.S. intelligence agencies about Russian meddling in last year's U.S. election or just pawns in a bizarre power game by President Vladimir Putin.
Almost nothing about the cases against Sergei Mikhailov, Dmitry Dokuchaev, Ruslan Stoyanov and Georgy Fomchenkov is known, except that all four are being held on charges of treason. Their lawyers won't talk about details of the cases, and even the legal papers haven't been made public. Newsweek spoke to one of the men's lawyers, and he wouldn't even confirm the name of his client, let alone whether he pleaded guilty or not guilty.
The trials are at the core of the Russian election-hacking scandal, which has roiled American politics since even before Election Day last year. But the cases also may reveal Putin's darkest political instincts. The Russian media, which are largely controlled by the Kremlin, say the men are spies. Others say they are pawns.
Then again, in Putin's Russia, they may be both at the same time.
This much is known: Mikhailov and Dokuchaev were officers in Russia's Federal Security Service, the notorious FSB. Fomchenkov is a cyberexpert who also worked for the security agency. And Stoyanov is a cyberexpert at Kaspersky Lab, a software company that the U.S. government believes allows Russian intelligence access to customers' computers and, according to Bloomberg, has been working closely with Russian agents.
Such pedigree puts the four men at the heart of Russia's meddling in the 2016 presidential election, which the U.S. intelligence community believes was orchestrated at the highest levels.
So why are they in prison?
The arrests came around the same time that the U.S. intelligence community reported on Russian meddling, specifically on how Democratic National Committee emails were stolen by hackers and published by WikiLeaks during the presidential campaign. No individual hackers were ever identified.
Then, in January, the arrests of the four men were made public in Russia, prompting rumors that they were connected to the hacking. But if Putin was behind the hacking, why would he imprison the hackers?
A possible answer came this month, when a Russian media outlet, The Bell, reported that the four men may have confirmed Russia's role in the hacking to U.S. intelligence.
Citing two sources, the website reported that "the men passed the information about last year's Russian attacks on the Democratic National Committee." But that Bell report doesn't necessarily ring true.
Experts familiar with Russian intelligence practices are skeptical of the claims that the men had worked with U.S. intelligence, given Russia's past history of privately handling potential spies and not using the courts, even ones veiled in secrecy.
"In my experience, over years and years they rarely catch spies and deal with them in that sort of open legal way," said John Sipher, a former CIA operative who ran the agency's Russia program for several years.
And, worse for Putin, putting spies on trial and leaking details to the press makes it more difficult to recruit future hackers, which the Russian government reportedly does through handlers.
But then again, putting spies on trial and leaking details to the press allows Putin to flaunt his power.
"He definitely wants his population to realize that he's important on the world stage, that he's powerful, and that he can control what happens in the United States," Sipher said. "They could be trying to deflect from something that obviously is more covert and more real, whereas this stuff is already out there."
Russia has never directly confirmed its role in the hacking campaign, but at times it has sought to subtly take credit. Putin told reporters in June that maybe "patriotically minded" private Russians hacked the U.S. political system, a seemingly tongue-in-cheek denial.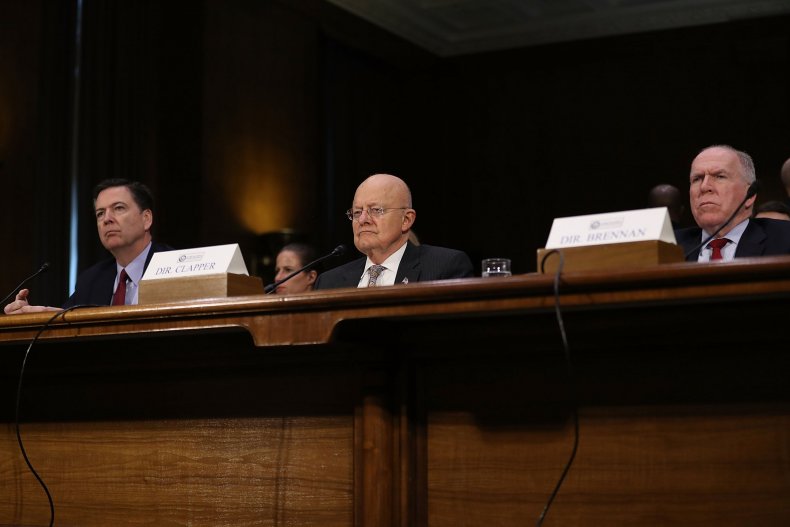 So which is it: Putin cracking down on treason or pretending to be disciplining rogue hackers? Another clue came from a different case this month when an accused hacker, Konstantin Kozlovsky, said that Dokuchaev had expressly ordered him to steal emails from the Democratic National Committee for the Kremlin.
But even that claim may be part of a larger game being played by Putin. The allegation by Kozlovsky came from an apparent audio recording and handwritten note that popped up on his Facebook page nine months after Dokuchaev was arrested—a posting that suggests tampering because Kozlovsky is being held in a high-security prison, where detainees typically don't have access to the internet.
Some believe the Facebook posts are actually misinformation from the Kremlin. But then again, they may just be information: The U.S. intelligence community has never said how it was so certain about Russian hacking, but most experts assume that federal agencies had sources inside Russian intelligence who confirmed key details of the hacking campaign.
All four of the men have ties to Russia's hacking underworld, a hybrid community of government employees and contractors viewed by cyberexperts as one of the best in the world.
Mikhailov was a key figure running the FSB's cyberoperations through its Center for Information Security. The FSB has been tied to Russian hacking group Cozy Bear, one of the attackers behind the political hacking that yielded the Hillary Clinton campaign's emails released by WikiLeaks.
Dokuchaev is on the FBI's most wanted list, accused of having been involved in a hack of Yahoo's systems that compromised the accounts of millions of users.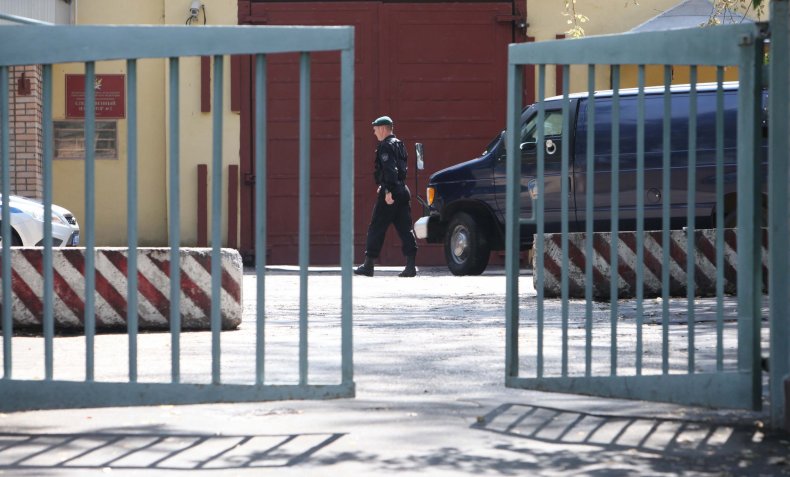 Russian hackers are generally recruited by government handlers after they are caught engaging in financial crime, according to cybersecurity experts. The handlers can then use the hackers, without directly employing them, while maintaining some plausible deniability for Russia's government.
"It really makes it challenging for the U.S. intelligence community to understand the scope and size of their cyberforce," said Jeff Moulton who runs Louisiana State University's Transformational Technology and Cyber Research Center. "It gives them expertise that they probably don't have. The criminal element is always more sophisticated."
All four of the men and their lawyers were required to sign special security agreements preventing them from discussing the cases, including the specific nature of the charges that keep them at Lefortovo Prison, which was infamous as a torture facility for FSB's predecessor, the KGB.
Ivan Pavlov, a lawyer for one of the four men, told Newsweek that he could not even reveal his client's identity, adding that the "strict conditions" of the court bar him from talking about the case at all. But he did tell Newsweek that his client "has a hope that everything will be resolved without any public noise."
That resolution, and the amount of noise it makes, will likely be decided by one man, Vladimir Putin.