Bjork Slams Sexist Music Media in Charged Open Letter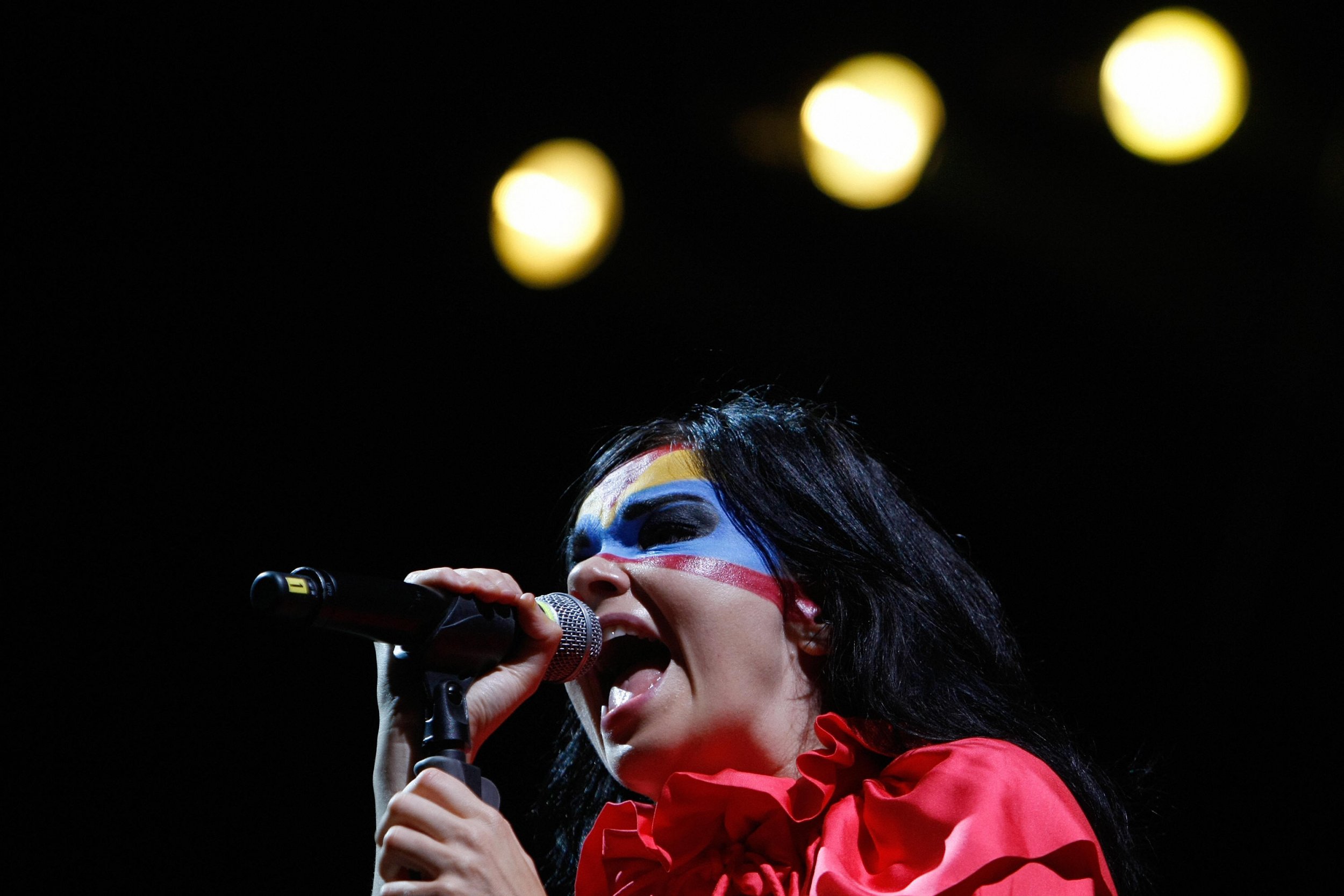 Bjork has written a highly-charged open letter slamming blatant sexism in the music industry after what she described as a "tumultuous year" for women.
The Icelandic singer-songwriter said female artists are "only allowed to sing about their boyfriends" and told the "sexist media" to "eat your Bechdel Test heart out."
Taking to social media, the 51 year old told her 3 million Facebook fans that she has not moaned about misogyny for "the majority" of her career but this time was "not willing to let it slide."
"It is less of a year since I started djing publicly, so this is something people are still getting used to and my fans have been incredibly welcoming to me sharing my musical journey and letting me be me," Bjork writes. "It's been so fun...getting to share the different coordinates I feel between some of the most sublime music I know.
"But some media could not get their head around that I was not "performing" and "hiding" behind desks. I think this is sexism, which, at the end of this tumultuous year, is something I'm not going to let slide, because we all deserve maximum changes…"
Bjork goes on to explain that if women in music change the subject matter of their songs to "atoms, galaxies or activism" as opposed to love, relationships and heartbreak, then they are judged in a way that male artists are not.
"Men are allowed to go from subject to subject, do sci fi, period pieces, be slapstick and humorous, be music nerds getting lost in sculpting soundscapes—but not women," she writes. "If we don't cut our chest open and bleed about the men and children in our lives, we are cheating our audience."
Bjork said her male counterparts—Aphex Twin, Arca, Matmos—do not receive the same treatment from the press.
But she ended on a positive note, saying she knows "change is in the air" and that 2017 can be the year where "we fully make the transformation."