Blac Chyna Visited by Police After Someone Complained She Neglected Dream Kardashian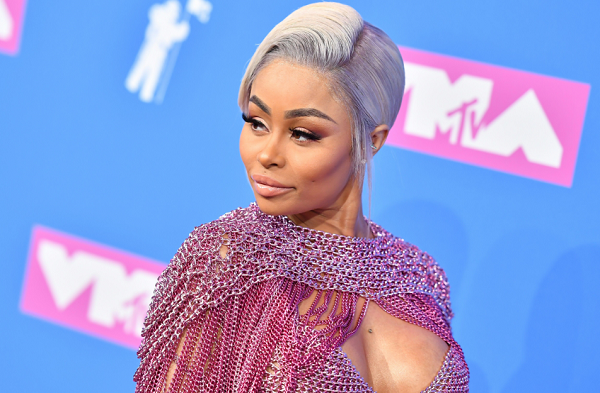 Blac Chyna was visited by police after someone filed a child neglect complaint against her. Los Angeles Police Department confirmed officers arrived at Chyna's Woodland Hills residence on Sunday afternoon, Us Weekly reported.
An anonymous person contacted police with claims Chyna was intoxicated and unable to care for her 2-year-old daughter, Dream Kardashian, whom Chyna shares with ex-fiancé Rob Kardashian. Chyna is also the mother of 6-year-old King Cairo Stevenson from her former relationship with rapper Tyga.
When police arrived, they noted no children appeared to be in harms at the residence. Authorities also noted there was a nanny on site. No arrest was made nor were any reports taken.
The police visit comes just days after Chyna was allegedly involved in a club brawl with Alexis Skyy, who has appeared on Love & Hip Hop New York and Hollywood. Skyy is also rumored to be dating Chyna's ex, Rob Kardashian.
In an Instagram video, Skyy claimed the Lashed cosmetics owner invited her to sit in her VIP section at a club in Los Angeles, but after a few drinks, the women had a physical altercation during which Chyna allegedly threw a drink at Skyy.
"Out of nowhere this b***h starts, 'B***h, you gotta get the f**k up out of my section.' I said, 'Who the f**k are you talking to?' She's like, 'You gotta get up right now,'" Skyy recalled in an Instagram Stories post on January 12, which has since been uploaded onto The Shade Room's Instagram. "So at that point, she starts throwing a drink… we start throwing hands. So, from there on, whatever happened, happened. I got kicked out."
Skyy also accused Chyna of using drugs, writing in a separate Instagram post: "I'M NOT EVEN THE TYPE TO START A FIGHT. SHE THREW A DRINK AT ME.. @BLACCHYNA STAY OFF THE COKE AND ADDYS."