Rob Kardashian Should Keep Daughter While Her Mother 'Pulls Her Thing Together,' Blac Chyna's Mom Says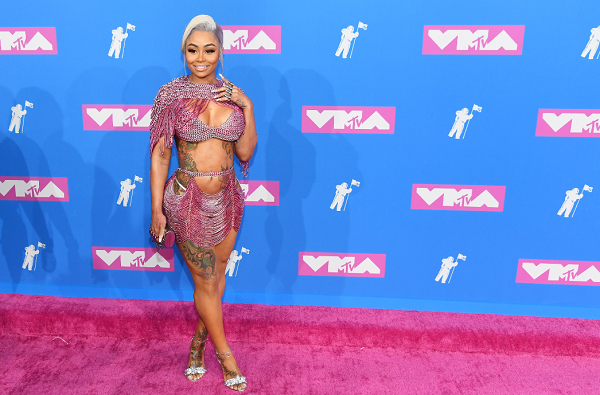 Blac Chyna's mother suggested her grandchildren should be cared for predominantly by their fathers while Chyna "pulls her thing together." Chyna was recently involved in a physical altercation with her ex-boyfriend, rapper Kid Buu, during a vacation in Honolulu. The incident occurred not long after police arrived at Chyna's Los Angeles home on calls of child neglect.
Chyna's mom Tokyo Toni told TMZ it was likely best for Chyna's two children, 6-year-old King Cairo and 2-year-old Dream, to stay with their dads, rapper Tyga and Rob Kardashian respectively. "I don't think there's nothing wrong with children going with their dad 'til their mothers get better. It happens in everyday homes here in America. It just happens," Toni said in a video interview with TMZ released Thursday.
She added: "I don't know if [King and Dream's fathers] should keep them [indefinitely], but I do believe [they should] for a little while 'til [Chyna] pulls her thing together—because it's clear, very clear, it doesn't take a rocket scientist to see something is terribly wrong."
Toni referenced Buu's child abuse conviction as one of the many reasons why she doesn't think her grandkids should be staying with their mother, even though Chyna and Buu have allegedly broken up since he reportedly slammed Chyna against a wall and choked her during their Hawaii vacation.
"First off let's start off with this dude talking about he's a clone. His little d**k a**—excuse the French—he's crazy. You got a chip in your hand? She's crazy for messing with him. Second of all, you have him around my grandkids? That's crazy," Toni said. "Come on, the man has a chip in his hand, and he has accusations of child abuse, meaning beating women while the kid is around. No. My grandson don't need to see that, or my granddaughter for that matter. No not at all."
TMZ released a report on Monday revealing Buu, whose real name is Markquez Santiago, was arrested and charged with child abuse in Florida back in 2008. Buu, who was 19 at the time of the incident, was cited for allegedly punching his then-underage girlfriend in the face while their two-year-old child was in the room. According to legal documents obtained and released by TMZ, Buu allegedly pulled out a gun and threatened to "kill the cops" if she called them.
Although Buu denied the allegations, he eventually plead guilty to charges of child abuse, intimidation, robbery and criminal mischief and was sentenced to two years of probation.