Blac Chyna Slam Rob Kardashian and Tyga: 'They Don't Give Me S**t, No Child Support And I'm Sick of That S**t'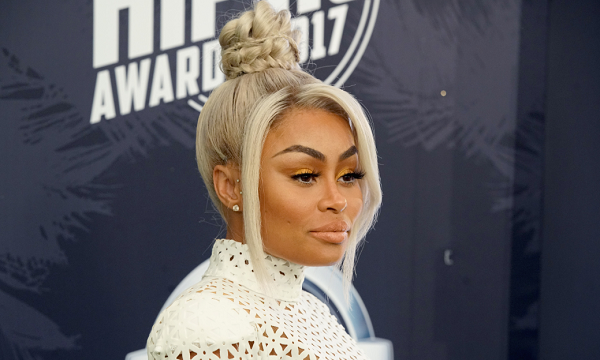 Blac Chyna is fed up of everyone taking shots at her lately. The mother-of-two shared her frustrations towards recent criticism and constant negative coverage of her during an Instagram Live session on Monday. Footage of the live video, which Chyna later deleted, was later uploaded and shared on fan Instagram, @gossipinthecity.
"You know what's so wild to me is that I never asked Tyga for child support, Rob for child support or whatever and then we just went to court, or whatnot, and I tried to squash it, which I did," Chyna said. "But none of that comes out. It's only negative s**t with Chyna, Angela White."
"We went to court mediation and s**t and I squashed it 'cause I never wanted no money from Rob, 'cause it was never about that, period," Chyna, 30, said of her 2-year-old daughter Dream Kardashian's father.
The model and Lashed founder also shares 6-year-old King Cairo Stevenson with rapper Tyga.
According to Chyna, while everyone is so busy focusing on the drama in her life—most recently her split with ex-boyfriend Kid Buu—she's been taking care of her children without any support from their fathers. She also noted her offense with comments made by her mother, Tokyo Toni, who recently suggested Chyna should allow Rob custody of Dream.
"I have kids by two guys that f**king tricked me, whatever, and they don't give me s**t, no child support and I'm sick of that s**t," she said. "Rob didn't help me, Tyga ain't help me, Toni ain't help me, but like try to like, smack me down, period, and I'm just letting y'all know this, all this s**t, I built BY MYSELF."
Following the demise of Chyna's relationship with Buu, whose former child abuse charges were recently revealed in a TMZ report, Chyna's mother told TMZ she believed the kids should go with their fathers "for a little while," noting that "it doesn't take a rocket scientist to see something is terribly wrong" in regards to Chyna's situation with Buu.
"He has accusations of child abuse, meaning beating women while the kid is around. No. My grandson don't need to see that, or my granddaughter for that matter. No not at all," Toni said.