Blac Chyna's 'Transphobic' Tweets At Tyga Spark Outrage
Blac Chyna is facing criticism for posting seemingly transphobic tweets at her ex-boyfriend and father of her son, Tyga.
The model and reality TV star—whose real name is Angela Renée White—took to Twitter late on August 2 to post a tweeted directed at the rapper which reads: "Tyga loves Trans, me 2."
She then quickly shared another post, which read: "Tell the truth Tyga!!!!"
While the intention behind the 33-year-old's post is not clear, the posts went viral causing a stir among Twitter users.
Tyga—given name Micheal Ray Nguyen-Stevenson—and Blac Chyna split in 2014 after dating for a number years. They share an eight-year-old son, King Cairo.
Tyga famously dated Kylie Jenner following their split and Blac Chyna dated and had a child with Jenner's older brother, Rob Kardashian.
Blac Chyna is being called out on Twitter for the tweets which many are labeling as transphobic and an attempt to shame her ex-boyfriend.
"You do realize how ignorant you sound. Infertile women exist too. Being able to have kids does not define a woman. Just say you're transphobic and move along, stop using this to fit your narrative," reads one tweet.
While another added: "Damn, now @BLACCHYNA is transphobic! Today is not a good day for celebrities with opinions."
Another person tweeted: "What's really funny about Blac Chyna being openly transphobic in a feeble attempt to embarrass Tyga is the fact that nobody cares enough about her to 'cancel' her."
Another response reads: "This is very f***** corny behavior. I hate how y'all use trans people as a gotchya moment for men who mess around with them. This feeds into why trans women face so much violence too. Y'all are fueling a stigma that literally kills trans people."
Tyga was previously rumored to be dating transgender model Mia Isabella back in 2016, per Cosmopolitan.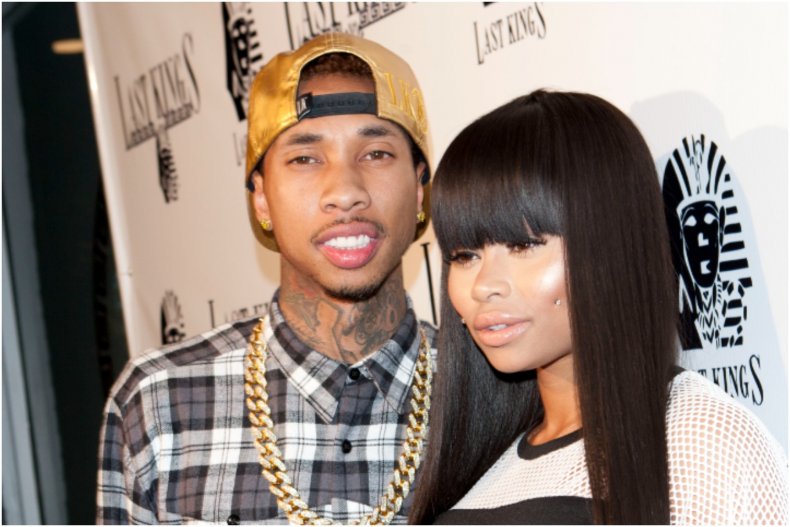 However, despite Mia Isabella releasing alleged screenshots of text conversations to prove their affair, Tyga has always denied the accusations.
Black Chyna's criticism comes the same week as Matt Damon received widespread backlash for admitting that he only stopped using the "f*****" slur months ago after his daughter explained why it is offensive.
In his initial interview in The Sunday Times, Damon said that he had "made a joke, months ago" using the slur which prompted his daughter to leave the table and write "a very long, beautiful treatise on how that word is dangerous."
Damon read his daughter's treatise and then said in the interview. "I said, 'I retire the f-slur!' I understood."
However, following backlash, Damon backtracked and said: "I have never called anyone 'f****t' in my personal life and this conversation with my daughter was not a personal awakening."
He added to Variety: "I do not use slurs of any kind."