Blac Chyna vs Kardashians: Courtroom Bombshells That May Shape the Verdict
The legal showdown between Blac Chyna and members of the Kardashian-Jenner family resumes Monday when jurors in Los Angeles meet to deliberate crucial moments from the two-week trial.
Chyna, a model and former reality star whose legal name is Angela White, filed a $100 million defamation lawsuit against the family over allegations that they interfered with her TV contracts and led to the cancellation of a reality show with her ex-partner Rob Kardashian. Chyna is also suing Rob Kardashian for assault, battery and harassment, but those charges will be brought up in a separate trial.
Chyna alleges that Kris Jenner and her daughters Kim Kardashian, Khloé Kardashian and Kylie Jenner used their celebrity influence to tarnish her reputation and push network executives to terminate the TV show Rob & Chyna in 2017 after the couple had an explosive breakup. In turn, the Kardashian-Jenner family has suggested that Chyna was abusive to Rob and that the couple's reality show was canceled by the E! Network due to the breakup.
Testimonies during the trial were full of dramatic moments and bombshell revelations. Eric Schiffer, chairman of Reputation Management Consultants and a leading expert in media and branding, told Newsweek that he believes the Kardashians have overall argued a stronger case.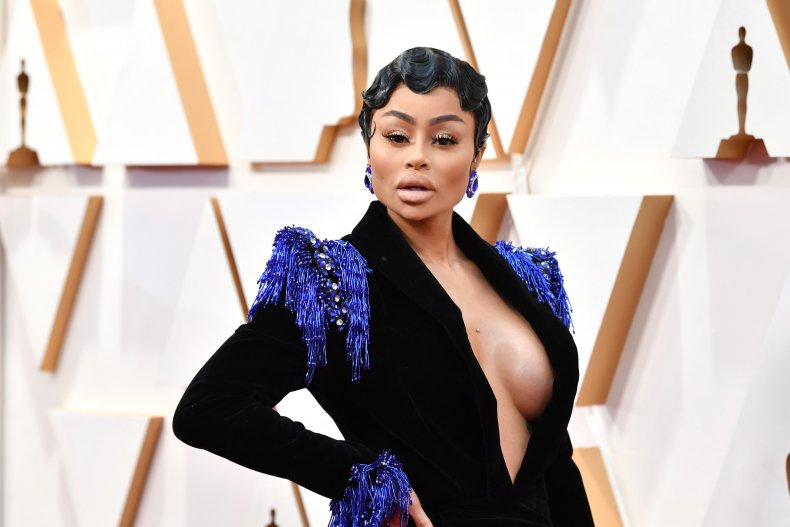 "I think the probabilities of Chyna prevailing here are highly unlikely, and that the jury is likely going to result in a Kardashian victory," Schiffer said in a phone interview Sunday. "In part because of how Chyna has managed her testimony. And also the facts of the case suggest that, in many ways, a lack of culpability on the part of the Kardashians."
Here are some of the trial's most notable moments:
Chyna Testifies to Pointing Gun at Rob Kardashian as a "Joke"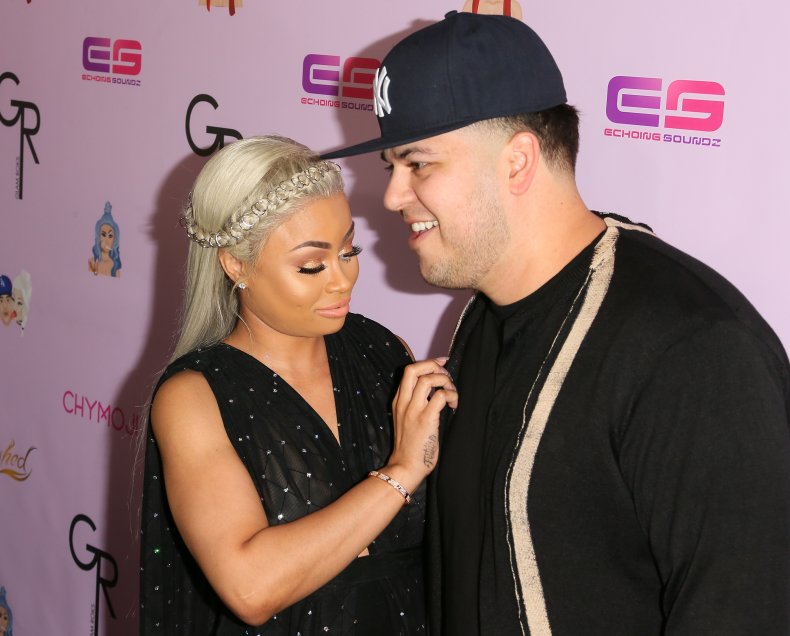 A significant amount of the courtroom questioning hinged on an altercation between Chyna and Rob Kardashian that took place in late 2016. Chyna testified last week that she was "being silly" when she wrapped an iPhone cord around Rob Kardashian's neck and pointed an unloaded gun at him on the day they found out Rob & Chyna would be renewed for a second season.
"We were enjoying each other's company. Throwing money... being silly," she said. At one point in the evening while Rob was Face-Timing his friends, Chyna allegedly held the gun against him. She described the incident in court as being "funny" and alleged that Rob also took it as a joke.
However, Rob testified that the incident was a violent attack that made him fear for his life.
"She strangled me, she put a gun to my head twice, she was on cocaine and alcohol," he said in court, while adding that Chyna also hit him with a metal rod. His mother, Kris Jenner, also gave an emotional testimony last week in which she said she believed Chyna was trying to harm her son.
"The gun held to my son's head wasn't a joke," Jenner insisted, adding that the situation was "traumatizing."
Chyna alleges that the altercation caused the Kardashians to initiate a smear campaign against her and lead to the show's cancellation.
Chyna Denied Request to Redo Testimony
On Thursday, Chyna's lawyer argued that she should be allowed to redo her court testimony after she was "triggered" by nude photos of herself shown by the Kardashians' defense team during her initial cross-examination. The images had been included in a restraining order Chyna filed against Rob Kardashian in 2017, but the reality star said she did not know they would be presented to her in court. After seeing it, she claimed she was too upset to provide a clear testimony of necessary events.
However, a judge denied the request for a redo after pointing out that Chyna had already testified for 11 hours.
Schiffer told Newsweek on Sunday that Chyna's attempt to redo her testimony will likely cause her credibility to be questioned by the jury.
"I think this has been a credibility bloodbath for Blac Chyna," he said, adding that the attempt to testify again shows that her lawyers may realize the challenge they face in swaying the jury.
Kardashian Text Messages Called Into Question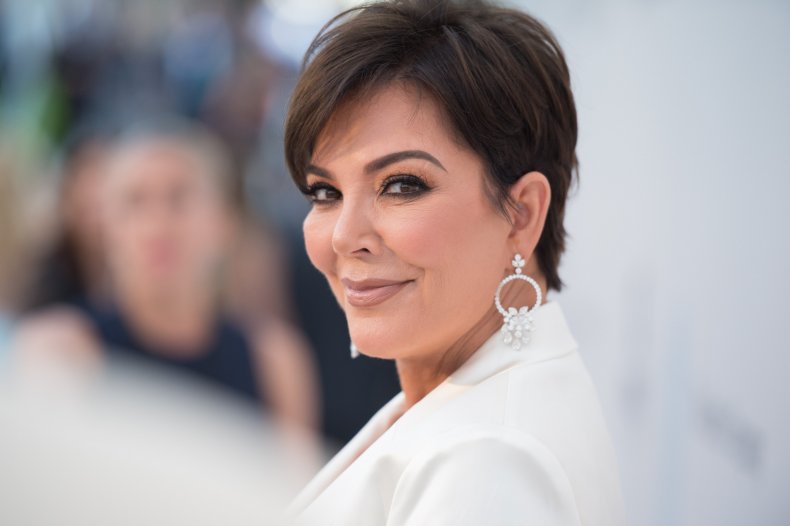 The jury will also be deliberating several text messages that Chyna's legal team alleges show the Kardashian-Jenners attempted to sway E! Network producers to cancel her TV show contract.
After the 2016 fight, Chyna's lawyer said that Kris Jenner sent a series of texts to the network's show-runner calling Chyna "stupid," accusing her of "being drunk for three days," and suggesting that Rob should "ditch the b****."
The Kardashian-Jenner's attorney denied that the family influenced the show's cancelation, stating that the show was canceled due to the overall toxicity of the relationship and the couple's breakup.
"There is no 'Rob & Chyna' show if there is no Rob and Chyna," Kardashian-Jenner Attorney Michael G. Rhodes said during opening statements.
Kris Jenner later testified that she made those comments about Chyna because she was "very angry, very upset, and very disappointed" after hearing about the couple's fight. She testified that it was not her "proudest moment" but that it portrayed how "she felt at the time," E! News reported.
The Bigger Picture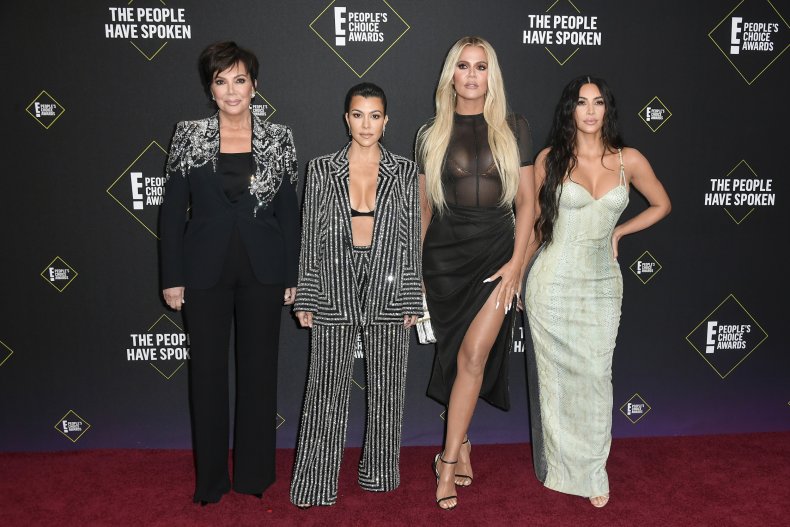 Though Schiffer predicts a Kardashian win, the reputation expert added that the trial has created significant publicity for Chyna.
"Chyna's brand was largely irrelevant for some time...this puts her in the spotlight," he told Newsweek. "Attention, in almost all cases, benefits celebrities unless it's a situation in which they've done tremendously heinous acts. That is not the situation here."
As far as the Kardashians are concerned, Schiffer added that the trial will likely not harm the family's reputation. Instead, he predicted with a laugh, the dramatic courtroom verdict will likely provide extra content for the family's reality TV show.