Black Athletes Lead Conversation on Mental Health | Opinion
Gymnast Simone Biles chose her mental health over the possibility of a literal gold medal at the 2020 Tokyo Olympics, and for a lot of people that decision won't make sense.
Biles pulled out of the competition on Tuesday, and told reporters that she was concerned about the well-being of her body and mind.
The 24-year-old four-time gold medalist explained that she needed to put her mental health first. "This Olympic Games, I wanted it to be for myself when I came in — and I felt like I was still doing it for other people," she said.
Biles is not the first Black athlete to openly address the toll of being on an international stage. Her exit comes on the heels of tennis player Naomi Osaka's Olympic departure, after voluntarily pulling out of the French Open two months ago. Osaka re-ignited the conversation about athletes and their mental health during the Games.
Athletes are increasingly taking ownership of their bodies, even at the risk of disappointing millions of adoring fans, sponsors and coaches.
"Y'all are really on here debating whether or not a Black woman who has accomplished things you never could and carried burdens you don't know should be allowed to put herself and not your flag first. It would be sad if it weren't so predictable," tweeted Brittany Packnett, an MSNBC contributor.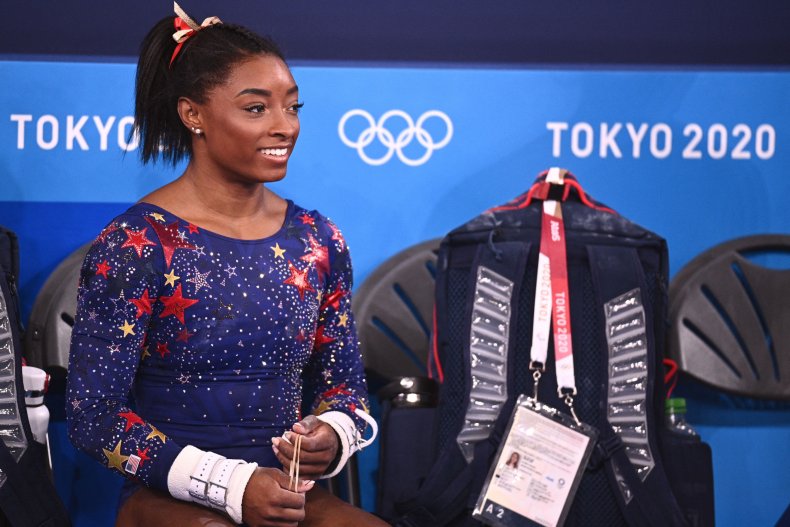 This month my book, It's Not Your Turn: What to Do While You're Waiting for Your Breakthrough released, topping the Amazon Christian inspiration chart. In it I share a piece of advice my mentor, Jose Rojas, once shared with me. Advice that I see exemplified in Osaka's voluntary removal from the French Open, and Biles exit from Tokyo 2020.
"Heather," he said, "what if you get to where you are going faster, by slowing down?"
I didn't understand when he first said it. In fact, I felt insulted. How do you get somewhere faster by slowing down? But then the more times I said "no" to various opportunities, the more I valued the ones I said "yes" to. The more I recognized my own boundaries, the more I actually had to give.
What if more than Simone Biles wants to be a person who wins, she wants to be a person who listens: to her body, to her heart, to her doubts? What if instead of focusing on getting to where we want to be, we were intentional about who we want to be, when we get there?
"Simone Biles saying she doesn't feel mentally strong enough to compete in one of the biggest opportunities of her career is actually incredibly in tuned, inspiring and wise. What if we get to where we are going faster, by slowing down?" I tweeted today.
No one knows Naomi Osaka's mental health status better than Naomi Osaka. And no one knows Simone Biles' instincts on what will keep her safe better than Simone Biles.
As a Black woman, I am not surprised seeing people react negatively to Black people taking agency over their bodies. People did it to Serena Williams at the U.S. Open in 2018. Let's not forget Fox News' Laura Ingraham telling NBA star LeBron James to "shut up and dribble" after he criticized former President Donald Trump. As content creator Garrison Hayes tweeted, I think it is better for a Black woman to be free than strong.
And Biles, maybe you will get to where you want to go faster, if you slow down.
Heather Thompson Day is associate professor of communication at Colorado Christian University and an interdenominational speaker and contributor for Religion News Service, Newsweek and the Barna Group. She runs an online community called I'm That Wife. She is the author of It's Not Your Turn (June 2021).
The views expressed in this article are the writer's own.