Authors Highlight Racial Pay Disparities With #PublishingPaidMe Hashtag
A hashtag encouraging authors to reveal how much they were offered in advanced payment for their books is highlighting pay disparities between black and non-black writers.
Created by L.L. McKinney, author of the Nightmare-Verse series that began with 2018's A Blade So Black, the hashtag #PublishingPaidMe has already revealed apparent pay differences in the money initially offered to black authors versus their white counterparts.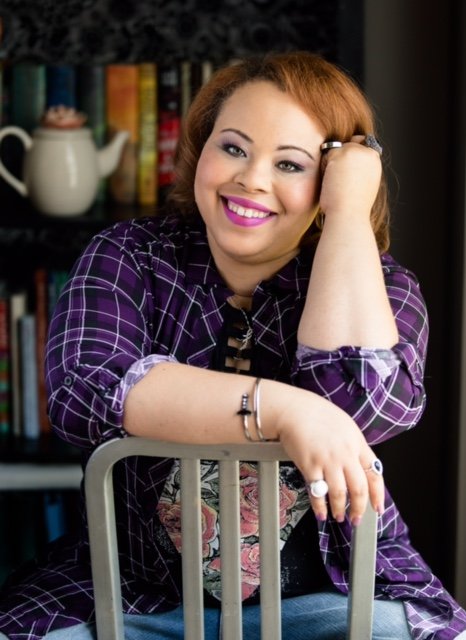 L.L. McKinney created the #PublishingPaidMe hashtag to highlight the differences between the advances offered to Black and non-Black authors.
L.L. McKinney / Macmillan Children's Publishing Group
"There's a difference between knowing and knowing, right?" McKinney told Newsweek in response to emailed questions. "We expected there to be disparities. We expected there to be large disparities. But the gap is miles wide. Many Black authors, including myself, were hurt. Felt sick. Felt undervalued and like our stories, our voices, literally didn't mean anything."
Authors responding to #PublishingPaidMe offered up the dollar amount of their advances (particularly on their debut novels), a figure that publishing companies pay out before publication, that is paid against future royalty earnings. Not necessarily indicative of how much a book will eventually earn for an author, the advance instead indicates the publisher's best prediction of how readers will respond.
Science-fiction author N.K. Jemisin, a black woman, pointed out in a #PublishingPaidMe Twitter thread that these predictions may be made partially with hard data like previous sales, but they also allow for the introduction of subjective judgments that often work against black authors.
Since authors and the publishing industry at-large is disproportionately white (a 2019 industry survey found that 76 percent of publishing industry workers identified as white), black authors are disadvantaged by multiple biases that aggregate into vastly unequal pay. Jemisin described a few mechanisms, including a lack of comparison points with advances offered to other black writers and the way publishing companies marginalize books by black authors by marketing them only to certain demographics.
Since the release of her debut novel The Hundred Thousand Kingdoms in 2010, Jemisin has been critically lauded, and became the only author to win three consecutive Hugo Awards for Best Novel, winning from 2016 to 2018 for each entry in the Broken Earth series begun in The Fifth Season. Yet, as the author revealed using the #PublishingPaidMe hashtag, her advances continued to be much smaller than those offered to many white authors.
Contacted by Newsweek, Jemisin had no further comment beyond her tweets on the subject.
"I wholeheartedly support the right of black writers to demand equality in the compensation for their work," Tim Holman, SVP and Publisher of Orbit, which publishes Jemisin's books, said in a statement released to Publishers Marketplace and to Newsweek. "Over this period, I believe that our contract negotiations, the most recent of which took place in 2016, have been conducted in good faith and based on the circumstances at the time ... In future negotiations, we will strive as always to reach terms that are acceptable to all parties, and we very much hope that our publishing partnership will continue for many years."
Other publishers contacted by Newsweek would not comment on advances paid to authors or did not respond to a request for comment in time for publication.
"When N.K. Jemisin revealed her advance numbers, you could practically feel the ground shake from everyone's jaws hitting the floor," writer Tochi Onyebuchi told Newsweek. "A brief glance at the replies to Jesmyn Ward's revelations will show you near-universal shock and despair that so celebrated and beloved a wordsmith has been so poorly compensated in relation to her white and non-Black peers."
Onyebuchi, author of the 2019 young adult novel War Girls and its upcoming sequel, was an early promoter of the #PublishingPaidMe hashtag.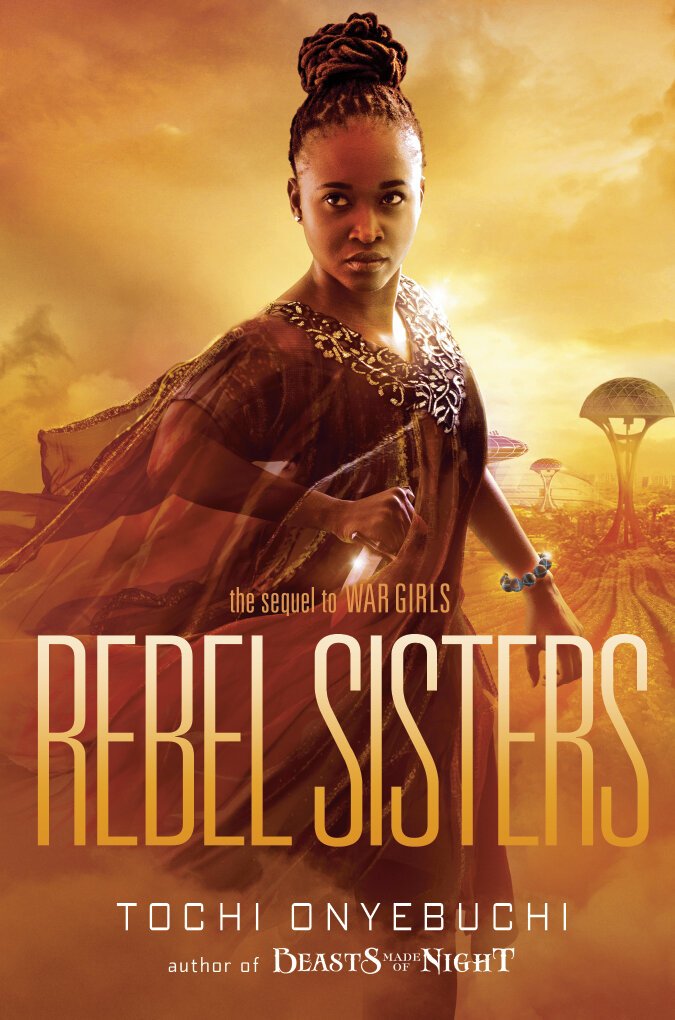 'Rebel Sisters,' Tochi Onyebuchi's sequel to 'War Girls, will be released in October.
Razorbill
"For many Black authors (established, early-career, aspiring), the disclosure served as confirmation of suspicions," Onyebuchi said, in response to emailed questions. "Many within the industry who have been adversely affected by systemic industry bias have seen the manners in which that bias materially affects their career and their prospects. Those who benefit, as in so many other aspects of society and culture, can afford to be blind to this."
While both Onyebuchi and McKinney welcome the disclosures for drawing attention to a conversation previously conducted largely in private, and with incomplete information, both also emphasized that the transparency brought by #PublishingPaidMe is only a beginning.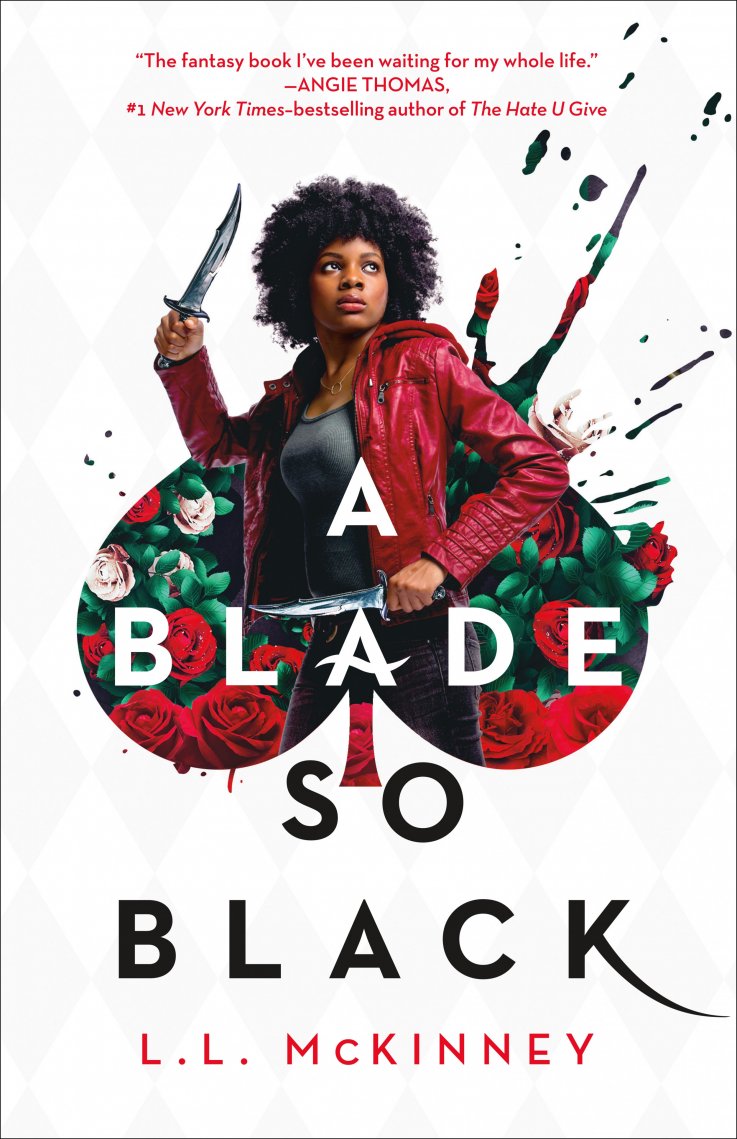 Imprint/McMillan
"I think the industry needs to take a look at what they pay for Black stories, who they pay for Black stories—because many white authors were paid more for writing Black characters than actual Black authors—and which Black stories they pay for," McKinney said. "The pain narrative, stories about slavery, Jim Crow, police brutality, the struggle, those are usually the ones that get the most money and receive the most backing. Publishing literally tells us this is all they see we have to offer, or all that's valuable from us."
While it's too early to tell whether #PublishingPaidMe will inspire reforms in publishing, it already has the potential to empower black authors navigating the industry. Onyebuchi and illustrator Grace Fong further highlighted the revelations from #PublishingPaidMe with a survey and spreadsheet, enabling comparisons and statistical analysis of the author-reported advances.
"For so long, opacity has been used as a tool against us, and now, to an extent, that tool has lost some of its power," Onyebuchi said.
"I'm hoping Black authors are now armed to better fight for their worth," McKinney said.