Black Bear Bites 60-Year-Old Woman in the Head in Popular Idaho Park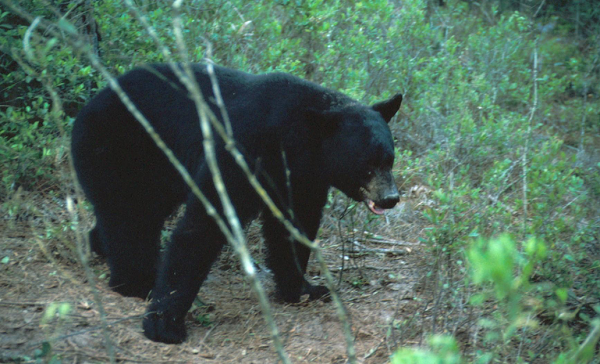 A 60-year-old woman was bitten in the head and abdomen during a "serious" attack by a black bear that charged her while she was hiking in a popular forest in Idaho.
The woman, who was walking with her two dogs in the Idaho Panhandle National Forests, was charged by the large bear on Tuesday, with officials telling the Associated Press that the bear, who was with a cub, was likely startled by the dogs and acted in self-defense.
Idaho Department of Fish and Game spokesman Phil Cooper told the AP the woman had been flown to a hospital in Spokane, Washington, after the serious attack, with injuries he said were not life-threatening, despite the woman losing a lot of blood.
The woman was rescued after making a call phone call to her family, who reached the area and managed to make enough noise to scare the bear away.
After the woman was rushed to hospital, authorities attempted to track the bear in order to destroy it, but ceased the search after determining the bear was a mother attempting to protect her cub and when it became clear the trackers may not be able to locate the right bear, given the large population of the animal in the area.
The Idaho attack comes less than two weeks after a teenage runner in Canada was killed after being attacked by a bear during a mountain run race, and a newlywed collecting geological samples was attacked and killed by a bear north of Anchorage.
These two fatalities came several months after another man in Canada survived a black bear attack, posting footage of the moment he was charged by the bear on YouTube.
"Genuinely happy that this was a nonfatal or tragic outcome. Proving that the black bear is a wild and unpredictable animal," Ontario hunter Richard Wesley wrote.
Despite there being more than up to 900,000 black bears in North America, attacks on humans remain relatively rare.
Black Bear Bites 60-Year-Old Woman in the Head in Popular Idaho Park | U.S.