Black Bear Killed After Wandering Into Family's Backyard, Climbing Up a Tree
A black bear was killed in Norman, Oklahoma, after it wandered into a family's backyard and climbed up a tree on late Wednesday night.
According to the Oklahoma Department of Wildlife Conservation, the bear was seen in the backyard of a home near Elmwood Street and Pickard Avenue. Around midnight, the department received a call from the Oklahoma City Police Department notifying wildlife officials their assistance was needed.
Officials said they spent hours to trap the bear, hoping to tranquilize and move it to a safe location.
Wildlife officials used tranquilizer darts to sedate the bear, which eventually fell down and became slow to get up. But the animal started to move towards people even after all the tranquilizers were used, and officials had no choice but to shoot and kill it.
"It is not the outcome we wanted but human safety is our primary concern," Micah Holmes, assistant chief of communications for the Oklahoma Department of Wildlife Conservation, told Newsweek.
The bear will be taken to the department's field office near Lake Arcadia, where its body will be examined.
Homeowner Meredith Dunn described the incident to KOCO-TV, saying: "So he fell here, like literally right here and then went around the side of the house and then he had more energy, and I think it was scary for those who were dealing with him. It just didn't end well."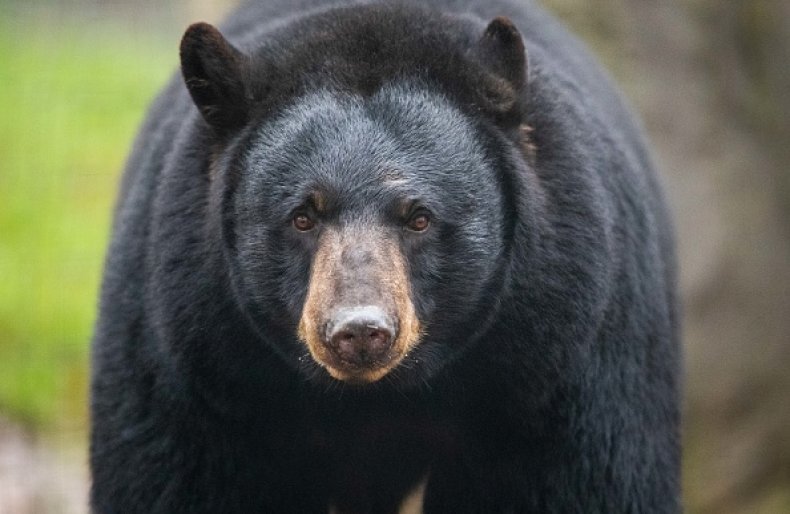 Officials noted to Newsweek that it is trickier to handle bears when they are in a tree in a densely populated area. Typically, when it's not in an urban area, wildlife officials will ask people to move out of the way and try to let the bear move along on its own.
Holmes said the department often deals with nuisance bears primarily in the more rural southeast area of Oklahoma, where it is much easier to move bears out of harm's way.
However, this was the first incident of a black bear in the Oklahoma City metropolitan area. The city of Norman is located 20 miles south of downtown Oklahoma City.
Holmes described the bear as a young male weighing 150 pounds.
He said it is typical for young male bears to travel alone, looking for habitats not already occupied by older male bears. There is no reason for concern as officials expect it to be an isolated incident. Residents should still be on the lookout for bears this time of year, however, as spring is when black bears tend to be on the move.
"No matter where you live in Oklahoma, don't be shocked if you see a black bear," Holmes said. "Bears are on the move. They're expanding from the southeast, where they have a stronghold, to the west."