Black Bear Shot and Killed in Oregon After Growing Accustomed to Human Interaction, Officials Say
A young black bear was shot and killed by authorities in Oregon after growing too accustomed to people, officials said on Tuesday.
Visitors at a park in the state frequently spotted the bear hanging out near a boat ramp near Hagg Lake and would often take selfies with the animal as well as leave food for it. After the bear was discovered near a pile of trail mix and sunflower seeds on Thursday, police took measures to euthanize the 100-pound animal in effort to prevent the bear from becoming a threat to public safety.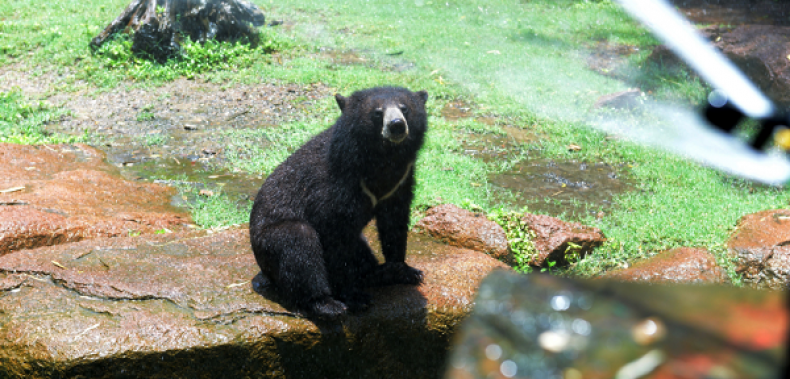 Believed to be between two and three years old, the bear had become too accustomed to human interaction. Rick Swart, a spokesperson for the state's Department of Fish and Wildlife told CNN in a statement the bear likely could have been moved to another area had it not grown used to being fed and approached by humans.
Authorities received calls about people taking photos with the cub in early June. Police issued safety warnings for people not to interact with the animal. Not to mention, it is illegal for people to scatter food or leave garbage on Oregon camp grounds in an effort to lure animals as human food can cause illness in the wild animals. Folks are also encouraged to stay away from cubs specifically and refrain from touching them as doing so can result in the wrath of a nearby protective mother.
Earlier in the month, a California man was hospitalized after getting in a fight with a black bear, who attacked his dog. Authorities said the bear was likely trying to protect its cub, which was initially attacked by the man's dog, leading him to try and protect his pet in return.
The Sierra Madre resident, whose identity was not revealed, suffered scratches and a bite on the back of his knee from the attack. He was expected to make a recovery, along with his dog.
Both the mother bear and her young cub were tranquilized and taken by the California Department of Fish and Wildlife, where they were expected to later be released back into the wild.
Officials from the department previously released a message warning residents of an increase in bear sightings in Sierra Madre.
California is the state home of black bears while an estimated 25,000 to 30,000 of them live in Oregon. In Oregon, black bears, which come in various shades, live all around the state, however, they're commonly spotted in areas along the Coast and Cascade rages as well as near the Blue Mountains.