Black Bears Foraging for Food in Wake of Canadian Wildfire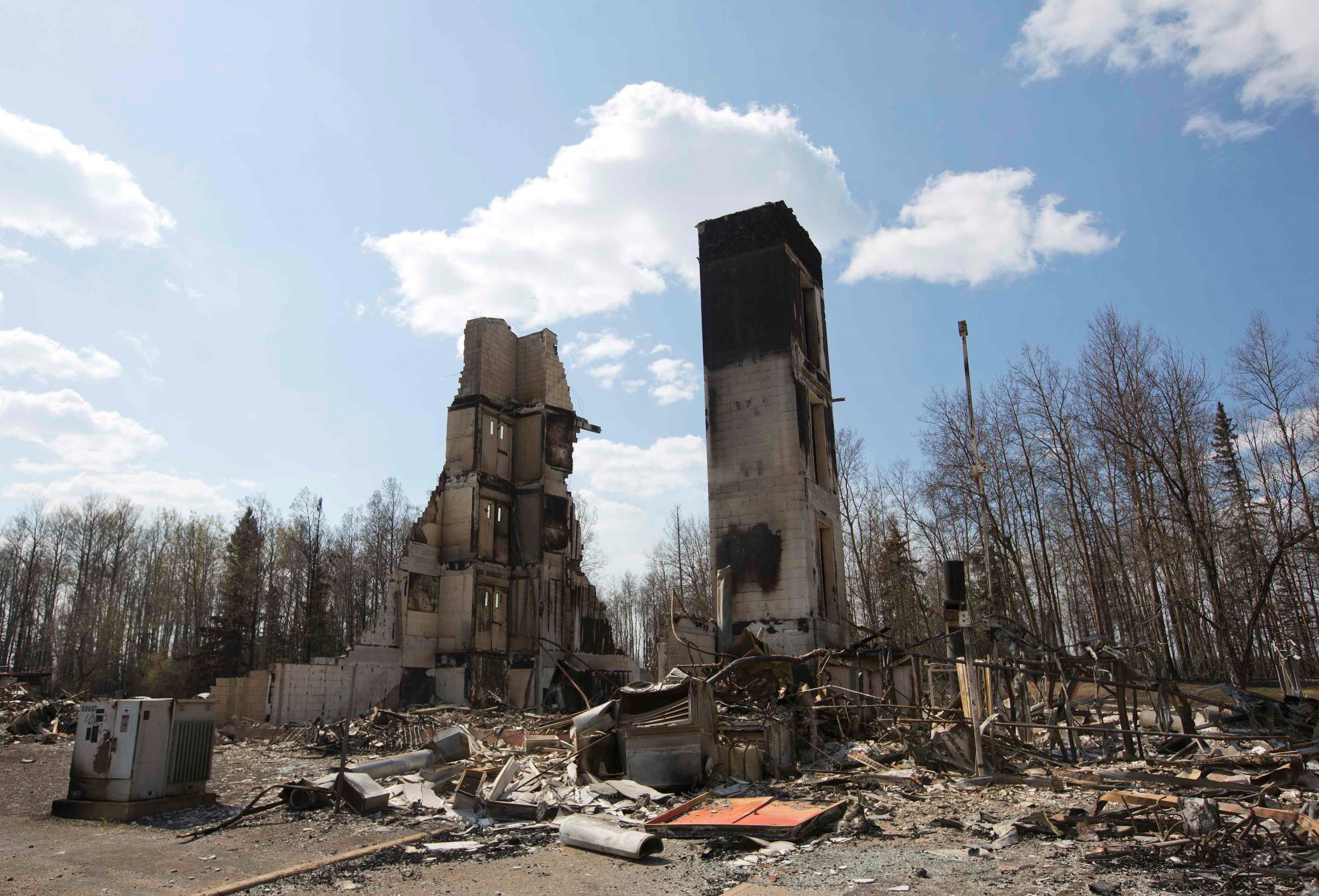 Evacuees returning to the charred Canadian oil sands city of Fort McMurray next month may have to contend with black bears who have been prowling the streets in search of food.
Black bears have wandered into the town in greater numbers since a wildfire forced some 90,000 residents from the area earlier this month, leaving behind trash cans, dumpsters and even thawing freezers rife with food, authorities said.
"They are smart and adaptive. They can smell food from kilometers (miles) away," said Brendan Cox, a spokesman for the province's fish and wildlife enforcement branch. "Just as you and I go to the nearby grocery store, or our favorite restaurant, the bears continue to return to a particular food source."
The blaze, which has since swelled to more 500,000 hectares (1.2 million acres), destroyed neighborhoods, cut basic services and heaped anxiety on a community already reeling from a two-year slump in global crude prices.
Some residents are due to return beginning June 1.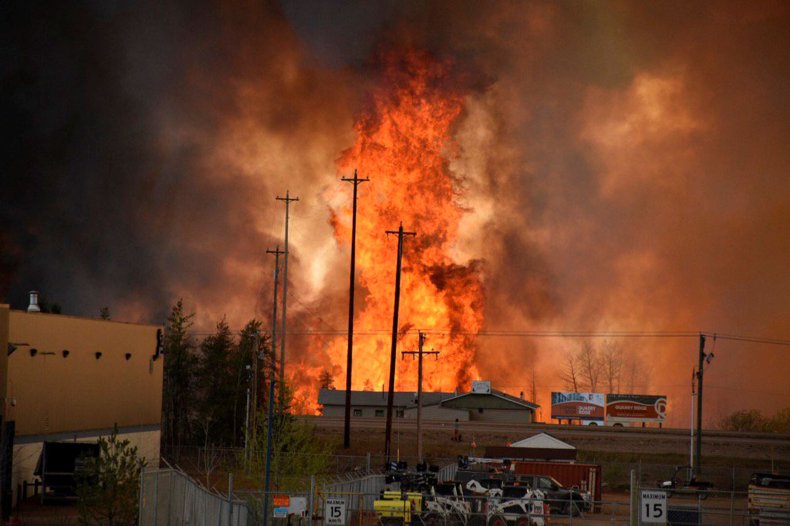 Adding to residents' concerns, the city is nestled among prime bear habitat in northern Alberta's lush boreal forests, said University of Alberta conservation biologist Lee Foote.
There are perhaps 40,000 bears in the province, many of which will be searching for food after a nearly six-month winter hibernation at just the time residents are returning home, Foote said. Black bears can weigh 330 lb.
A similar situation emerged after Canada's 2011 Slave Lake blaze, when a local fire crew noted in an online journal entry that the torched forest and tantalizing garbage "had lured the bears into the community."
Officials fatally shot more than 40 bears in the area, Foote said.
In Fort McMurray, seven wildlife officials are patrolling for bears and setting baited traps to capture animals that may be "habituated" to a food-rich area and likely to return and possibly pose a threat to humans, Cox said.
They have captured four bears so far, two of which they released back into the wild, and two which they euthanized, Cox said.
"Officers feel the same distaste as members of the public feel for putting a bear down," Cox said.
While taking photographs of a charred hotel in Fort McMurray, George Kourounis, who presents the Angry Planet television series, said he came within a few paces of a bear.
"I spotted something moving out of the corner of my eye and that something was a great big black bear looking for food in this dumpster just outside the hotel," he said. "It was crazy."