Black Bus Driver Endured Slurs at Brooklyn Jewish School, Suit Says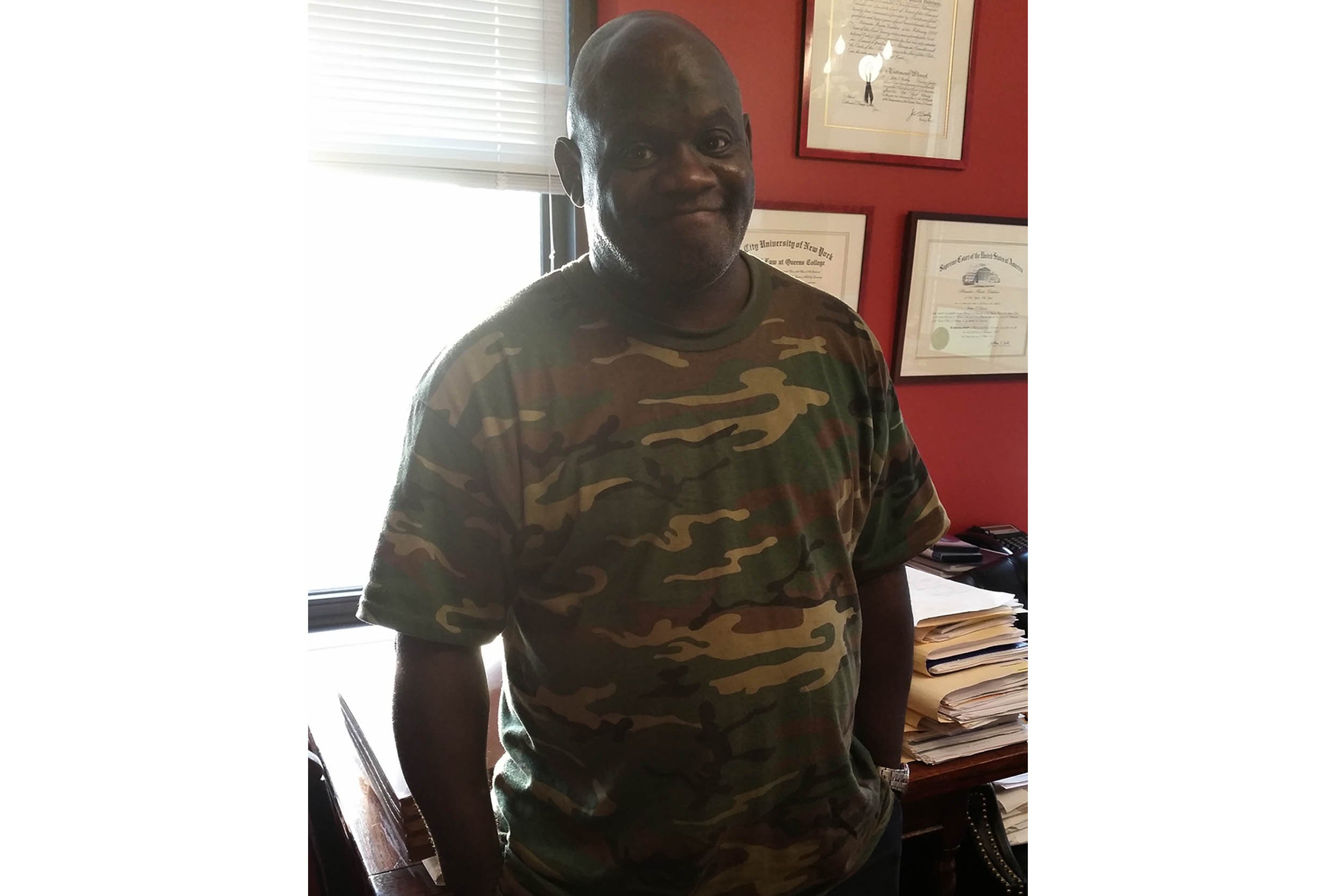 The only African-American bus driver at an ultra-Orthodox Jewish school in Brooklyn was routinely referred to with slurs such as "monkey" and "blackie" while doing his job, a new federal lawsuit alleges.
Willis Baker worked for the United Talmudical Academy of Boro Park Inc. from July to December 2014. He was hired by Yanke Schaefer, who called Baker his "monkey friend" in front of him and other people, the lawsuit charges.
"I just thought to myself, I really got myself into one hell of a pickle here," Baker says about hearing Schaefer's alleged use of the epithet.
Schaefer denies all of the suit's allegations.
While Baker, 56, drove the bus, students would call him "monkey," "blackie" and "stupid," the suit states, and they would hurl "candy, spit balls, paper and solid hard objects." But no teachers on the bus would step in to stop them.
Baker is suing United Talmudical Academy and Schaefer for $2 million, among other forms of relief, says Alexander M. Dudelson, Baker's lawyer, confirming the lawsuit's demands.
The suit, filed recently in the U.S. District Court, Eastern District of New York, also claims Baker was denied back wages and overtime pay.
Baker's employer also told him to clean and service buses that were driven by non-African-American drivers—and he was the only employee ordered to do so and didn't get additional pay for the extra work, the suit claims.
During his time at the school, Baker drove some six runs per day. He also cleaned and fueled vehicles and transported multiple buses to maintenance. The Brooklyn resident worked 13 hours a day, Sundays through Thursdays, and seven and a half hours on Fridays, totaling 72.5 hours per week, the lawsuit stipulates. Baker received a flat salary of $600 weekly from July to August, and then a flat weekly rate of $850 from then until December.
When Baker complained about extra work and being called a "monkey friend," the suit maintains, Schaefer retorted that he should "shut up and appreciate the fact that [he had] a job in the first place."
Schaefer then assigned Baker an additional bus route in November. The route ran from Seagate, in Coney Island, to Borough Park, from 8 to 10 p.m. daily—upping his workweek to 82.5 hours. The other bus drivers didn't have to work "Seagate" or do cleaning or maintenance, so Baker told Schaefer this, and also told him he was "illegally withholding compensation for overtime," the suit alleges. Baker received a paycheck for $1,100 on November 21 and asked Schaefer for "the proper amount of $1,700," due to his prior pay increase.
Schaefer retorted, "You are lucky to have this job. Try to find work somewhere else," the suit claims.
On two separate occasions, Schaefer told Baker that he had caused an accident with an automobile, telling the bus driver that damages for each accident would cost him $1,500. For an alleged accident on August 5, 2014, Schaefer docked $500 from three paychecks (for a total of $1,500), the suit claims.
Baker maintains in the suit there was never an accident, nor damage to the bus indicative of a collision. Schaefer never gave Baker proof of the accident, the bus driver maintains in the lawsuit.
Baker had a similar experience on December 5, 2014. This time, it led to his termination, he contends in the legal filing. On that date, a car made a wayward turn at an intersection near the school and scraped its right side against Baker's bus, he says.
Schaefer told Baker the owner of the other vehicle also claimed $1,500 in damages, the bus driver maintains in the suit. Baker insisted the accident wasn't his fault, pointing out that the bus was insured and that he couldn't take another pay deduction. He also reminded Schaefer that he never received proof of the $1,500 in damages from the alleged August 5 incident, the suit says.
Schaefer nonetheless demanded that Baker's pay be docked by $1,500. Baker told Schaefer that the school needed to pay him back wages and overtime he alleged were owed to him. Rather than do that, Schaefer told him to bring back the bus and said he was no longer a driver for the school, the suit charges.
Schaefer denies all the allegations. He says he got to know Baker when the latter worked at a wedding hall next door. He was unhappy with his job there, and Schaefer says he encouraged Baker to apply for the bus driver's job, giving him a great opportunity. But Baker "did a lot of unsafe things" behind the wheel, Schaefer alleges.
"I took him in as a driver, so there's no discrimination," he says, explaining the school has Hasidic, Russian and African-American drivers in the fleet. "We have an African-American driver who was driving the same time as him who told [Baker] he was unsafe [and] 'you've got to be good.'"
"He made me, like, five accidents," Schaefer added.
Schaefer says Baker agreed to quit if there was video proof of his most recent alleged accident. When Baker saw the video, he left as promised, Schaefer says.
Baker vehemently denies Schaefer's response, saying he never agreed to quit but was fired.
After speaking with Newsweek for some 20 minutes, Schaefer deferred further comment to his lawyer. When asked for accident reports, his legal representatives did not provide them.
A spokeswoman for Jeffery Meyer and Jeffrey Ettenger, counsel for United Talmudical Academy, said in a statement to Newsweek, "Yanke Schaefer and the United Talmudical Academy strongly refute all employment discrimination allegations made by Willis Baker and believes them to be factually and legally unsubstantiated. We intend to vigorously defend this lawsuit."