7 Major Animated Black Characters Who Are Voiced by White Actors
Actress Jenny Slate today announced that she will no longer voice the character of Missy Foreman-Greenwald, a young mixed-race girl on Netflix animated comedy Big Mouth.
The move comes as several television shows are reckoning with their controversial depictions of race, with the likes of Scrubs and 30 Rock among the many series pulling episodes featuring blackface from streaming platforms.
Slate, 38, took to Instagram to make the announcement, addressing her 894,000 followers.
"Black characters on an animated show should be played by Black people," she wrote, explaining that accepting the voiceover job was "flawed" and "an example of white privilege."
She added: "At the start of the show, I reasoned with myself that it was permissible for me to play 'Missy' because her mom is Jewish and White—as am I. But 'Missy' is also Black, and Black characters on an animated show should be played by Black people."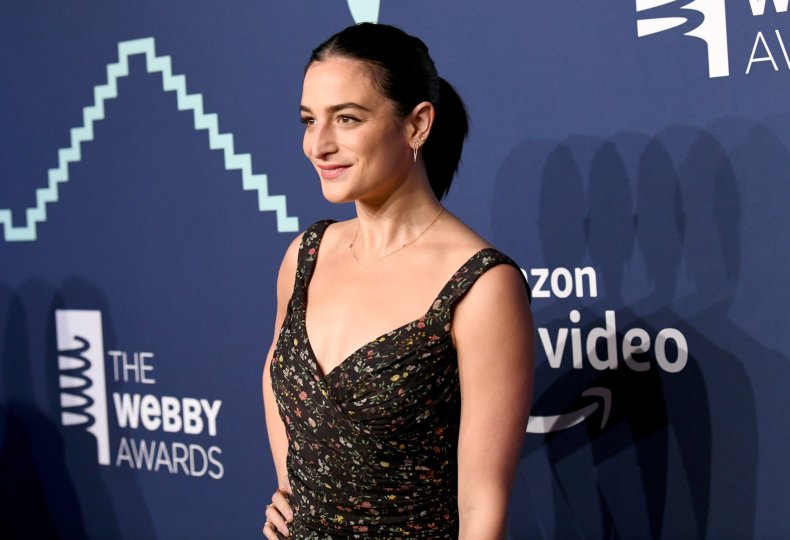 The Good Place star Kristen also stepped down from her role voicing Molly on Central Park today.
Also taking to Instagram, Bell wrote: "This is a time to acknowledge our acts of complicity. Here is one of mine. Playing the character of Molly on Central Park shows a lack of awareness of my pervasive privilege.
"Casting a mixed race character with a white actress undermines the specificity of the mixed race and Black American experience."
She added: "It was wrong and we, on the Central Park team, are pledging to make it right. I am happy to relinquish this role to someone who can give a much more accurate portrayal and I will commit to learning, growing and doing my part for equality and inclusion."
Bell and Slate are not the only white actors to voice black characters in animations but increased examination of racist structures in light of the Black Lives Matter movement is highlighting such behaviors in the entertainment industry.
White actors voicing black characters can be considered a form of whitewashing, if not digital blackface
Here are some examples of white actors voicing black characters in cartoons.
The Simpsons: Hank Azaria as Carlton Carlson
Prolific voice actor Hank Azaria voices the black cartoon character Carlton Carlson in The Simpsons.
The actor is also known for voicing the highly criticized character, Apu, which has long been frowned upon for portraying a racist depiction of an Indian person.
He officially stepped down from voicing Apu in 2017, telling SlashFilm: "All we know there is I won't be doing the voice anymore, unless there's some way to transition it or something. We all made the decision together ... We all agreed on it. We all feel like it's the right thing and good about it."
Other characters on The Simpsons voiced by Azaria include Moe Szyslak, Chief Wiggum, and Comic Book Guy.
The Cleveland Show: Mike Henry as Cleveland Brown
Family Guy spin-off The Cleveland Show featured voice actor Mike Henry as the titular character,
The character first appeared in Family Guy and has been criticized before. Per the New York Times, a panel discussion published in Broadcasting & Cable magazine saw David Bianculli of NPR liken The Cleveland Show to Amos 'n' Andy.
The Simpsons: Harry Shearer as Dr. Julius M. Hibbert
Harry Shearer also voices several characters on The Simpsons, including Mr. Burns, Waylon Smithers, Principal Skinner, Ned Flanders, Reverend Lovejoy, Kent Brockman.
One of his primary characters is Dr. Hibbert.
Bob's Burgers: David Herman as Marshmallow
Marshmallow is a black transgender sex worker on Bob's Burgers who is voiced by prolific voice actor David Herman.
The Grim Adventures Of Billy & Mandy: Vanessa Marshall as Irwin
Cartoon Network series, sees actress Vanessa Marshall take on the voice of Irwin, who is black.
Some noteworthy examples of white actors voicing characters that are not white include: Alison Brie as Diane Nguyen in Bojack Horseman, Toby Huss as Kohng Koy 'Khan', Hank Hill's neighbor in King of the Hill and Susan Sarandon as Dr. Wong on Rick and Morty.