Who Is Janette Miller? Appraiser Sued by Black Couple Who Accuse Her of Lowballing Them
A California couple are suing Janette Miller, a real estate appraiser, alleging that she gave them a lowball valuation on their home because they are Black.
Tenisha Tate-Austin, her husband Paul Austin and the nonprofit Fair Housing Advocates of Northern California filed the lawsuit in federal district court on December 2.
The suit lists Miller and her company, Miller & Perotti Real Estate Appraisals, as well as appraisal management company AMC Links as defendants.
According to the lawsuit, the Austins and their children moved into their four-bedroom house in Marin County after purchasing it for $550,000 in December 2016.
They sought to refinance their mortgage last year, having spent thousands of dollars on renovations that increased the square footage of the home, upgraded the kitchen and bathrooms, and redesigned the interior.
But the couple were surprised when Miller, hired through AMC Links, concluded that the market value of the home in the San Francisco Bay area was $995,000 after inspecting it in January 2020—a figure that was far lower than earlier appraisals.
According to the lawsuit, they suspected their race and the racial demographics of the area had played a role in Miller's estimate.
They arranged for a second appraiser to inspect the house three weeks later. "But this time, the Austins erased any evidence of their racial identities inside their house," the lawsuit read.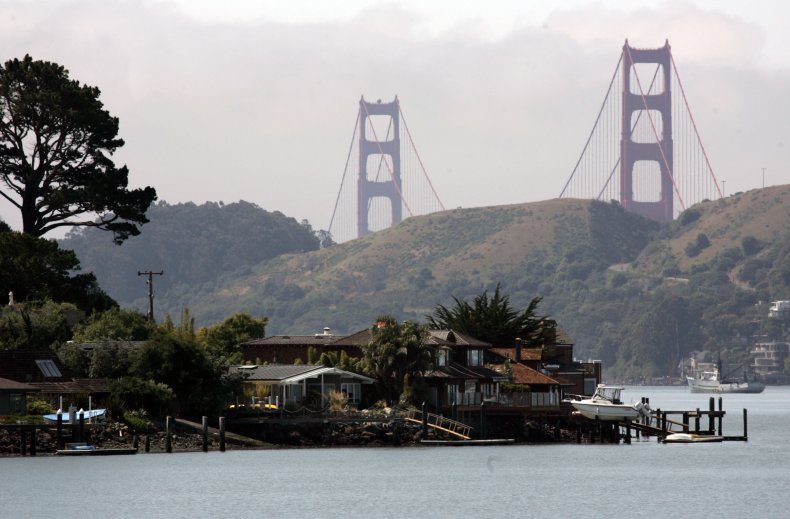 The couple removed family photos and African-themed art, and even asked a white friend to pose as the homeowner. That friend put up photos of her own family around the house.
The new appraisal valued the property at $1,482,500—almost half a million dollars higher than Miller's estimate.
"We believe that Ms. Miller valued our house at a lower rate because of our race and because of the current and historical racial demographics of where our house is located," said Paul Austin. "The sales comps [comparable sales] that the appraiser chose to use were unsuitable and were guaranteed to lower the value of our house."
Miller's company, based in San Rafael, has been doing appraisals in the region for over 30 years, according to its website. "We provide appraisals for lenders, brokers, AMCs, attorneys, accountants, Realtors & homeowners," the website states.
The Austins are seeking damages and asking the court to order the defendants to stop engaging in discriminatory housing practices.
The couple did manage to get a loan based on the second appraisal in March 2020, but say they were not able to refinance on the more favorable terms that had been available earlier.
"We missed out on a better interest rate because of the unfair appraisal we received. And to prove that our civil rights had been violated, we had to erase who we were, by having our white friend pose as the homeowner and hiding the things in our home that represent who we are," Tate-Austin said.
"Even worse, these discriminatory practices have the effect of lowering property values in Marin City, which harms us and harms our community."
Caroline Peattie, executive director of Fair Housing Advocates of Northern California, added: "Unfortunately, the Austins are not alone in their experience. Discrimination in the appraisal process is something we've been seeing more frequently, probably because there has been more attention paid to this issue, and more homeowners of color are coming forward when they receive an unfair appraisal, particularly when it results in their loan being denied."
Miller and AMC Links have been contacted for comment.