Subway Billboard Hints at a Possible Black Crowes Reunion Tour, According to Reports
To celebrate the 30th anniversary of their debut album Shake Your Money Maker, the Black Crowes will be playing at least two shows New York and New Jersey, according to media reports.
Though there has not been an official announcement by the band, Variety reported of a billboard in a New York City subway advertising shows at New Jersey's PNC Bank Arts Center on July 17 and New York's Jones Beach Theater on July 18. The poster said that the band will be playing Shake Your Money Maker all the way through "Plus all the hits."
The 2020 shows would mark the first Black Crowes performances since disbanding in 2015. Their last show was in February 2014, Loudwire reported.
The "Hard to Handle" band's 1990 debut remains their most popular. It has been certified platinum five times by the RIAA, Loudwire noted.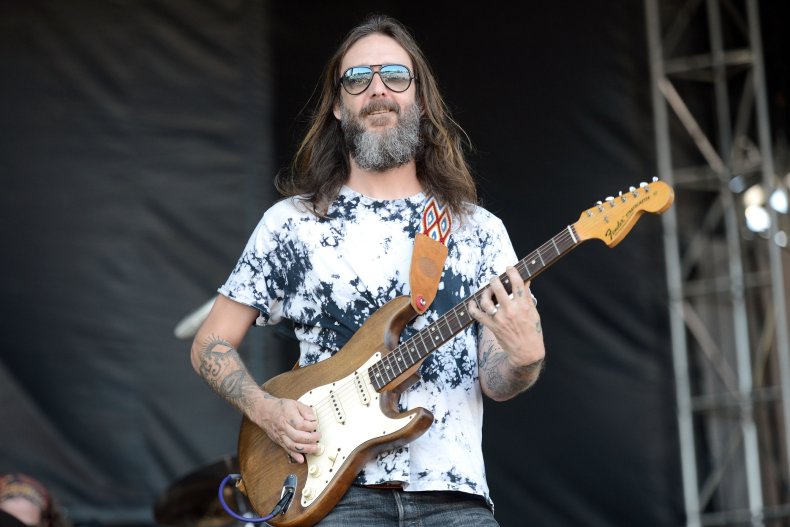 While it's unclear what the lineup will be for the reunion shows and possible tour, some have noted that brothers Chris and Rich Robinson will most likely be on the tour, but no one is certain if original drummer Steve Gorman will be joining them. In his newsletter, music journalist Stephen Thomas Erlewine speculated that Gorman will not be with the band, as he's said in interviews that he hasn't been called. One fan tweeted: "I'm about halfway through Steve Gorman's books on the Black Crowes and I can confidently say I'll never spend a nickel on seeing either of the brothers play music."
Lead vocalist and guitarist Chris Robinson formed As The Crow Flies in 2018 to perform Black Crowes songs with former band members Audley Freed and Adam MacDougall. Guitarist Rich Robinson has released a number of solo albums and performed with many bands since the Black Crowes first split up in 2002. Most recently, he formed The Magpie Salute and released their debut album in August 2018. He has also filled in as the guitarist for Bad Company and released the solo record Flux since
The Crowes went on hiatus in 2015. Gorman hosted a sports talk radio show until September 2018. In September 2019, a new radio show Steve Gorman Rocks! began airing. Gorman also released a memoir titled Hard to Handle: The Life and Death of The Black Crowes with music journalist Steven Hyden. He also played drums on Lamb of God guitarist Mark Morton's 2019 solo album, and also put out a record with his own band Trigger Hippy in October.
Consequence of Sound reported that an official announcement from the band should come soon.