Black father Kory Yeshua, whose video dismissing Critical Race Theory and encouraging respect for all people regardless of color went viral, said schools are teaching black kids they'll never be good enough.
Yeshua first posted the video featuring his light-hearted yet stern rebuke of the ideology to his TikTok account on May 20. In the clip, Yeshua tells his 7-year-old daughter that she "can be anything in this world" she wants to be. That's while he speaks out against the ideology that re-examines society through a racial lens and postulates that race is a constructed concept used to exploit people of color.
Since then, the clip with its caption "Critical race theory wants to end this!" has received more than 20,000 views on TikTok where Yeshua has more than 270,000 followers. It's gotten more than a million views on social platforms overall.
"It's been overwhelming—the love and people reaching out to let me know I'm doing the right thing and being a good dad," Yeshua told Newsweek. "And it's been really emotional—the connection they feel towards my daughter and how passionate people are about this situation."
Yeshua said he's simply trying to teach his three daughters what he said his mom and grandparents modeled for him—to respect people and to love people regardless of race and to work hard.
"I watched my mom work for 30 years and not complain—she was on welfare but worked herself out of it. I watched my grandma work hard for 50 years and strive towards her goals. That's just what I've seen and now I'm instilling it in my kids," he said.
During the clip, as Yeshua speaks to the camera, his cheerful daughter agrees, responding "Yeah, and it doesn't matter if you're black, or white or any color." Yeshua then adds: "And how we treat people is based on how they are, not on what color they are," to which the upbeat youngster with a large gap between her two front teeth, replies: "And if they are nice, and smart."
"See, this is how children think right here," Yeshua says. "Critical race theory wants to end that. Not with my children, it's not gonna happen. My baby is going to know that no matter what she wants to be in life, all she has to do is work hard and she can become that."
His daughter adds: "Work hard even if you don't know anyone, you can make a friend," to which Yeshua chuckles and responds, "Yeah, you can make friends no matter who they are. So we need to stop CRT point-blank. Period. Children do not see distinct color, they love everybody."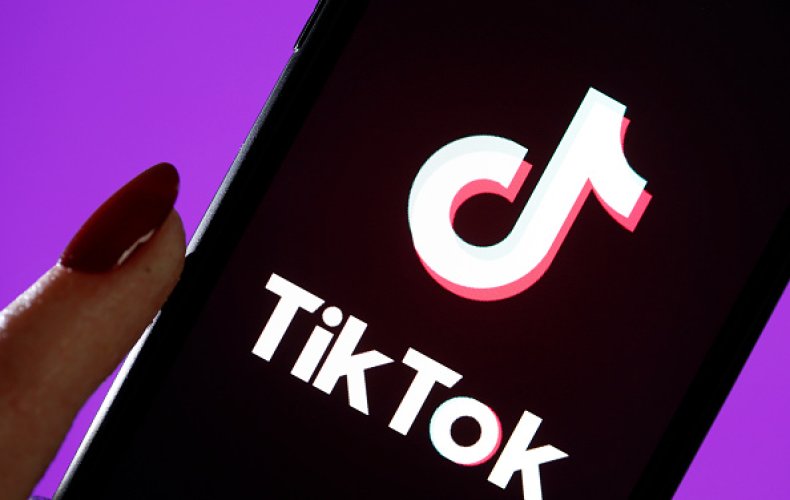 It was after Tennessee Congressional candidate Robby Starbuck tweeted the clip that it really took off.
Conservative commentator and filmmaker Dinesh D'Souza also re-tweeted the clip saying "Watch this dad and daughter destroy the core premise of Critical Race Theory in under a minute."
That's while other Conservative voices took note including Fox's Sean Hannity and talk show host and commentator Candace Owens, who retweeted Starbucks' tweet with her own comment: "Okay, but how can I book this little star on my show. Too cute." Yeshua said she's been in touch.
Commented one Instagram user @norcalimommy, "Thank you! For using your platform to educate and not indoctrinate. For raising such kind, caring and beautiful humans. The world needs more of this. You created a ripple, let the vision make the waves..."
Yeshua frequently uploads videos on TikTok and posts to Instagram sharing his conservative views in which he's critical of Democrats and movements like Black Lives Matter and defunding the police.
He said he started speaking out after a series of tragedies in his own life, which included seeing both a brother and best friend go to prison, another brother overdose and yet another male sibling get murdered.
"These are all brothers that were in the hood, in the streets," said Yeshua, noting his once-liberal views changed after he researched and became educated by writings of Booker T. Washington and Thomas Sowell.
"I'm seeing what's going on and different things being pushed in the schools and our neighborhoods—who they're run by," said Yeshua. "I'm learning. These people are inspirations for me now."
He also noted his outspokenness has been passed down by family members, including a great-grandfather who was a preacher and exiled from Barbados for his beliefs and a grandfather who was also a preacher and very vocal.
"I believe I come from a long line of people who are outspoken and fight for justice and people who are downtrodden," he said.