Hannah Brown is on the adventure of a lifetime as this year's Bachelorette, but one event from Tuesday night's episode stood out as more daring than the rest. Forget the drama. For any candy fan, the highlight of this week's episode had to be when Brown and contestant Mike tried a candy pegged as one of the most sour on the planet.
Brown did not shy away from the challenge of trying the ultimate sour candy. The result was exactly what you'd expect. Both Brown and Mike struggled with the flavor in what created a comedically cute first one-on-one date.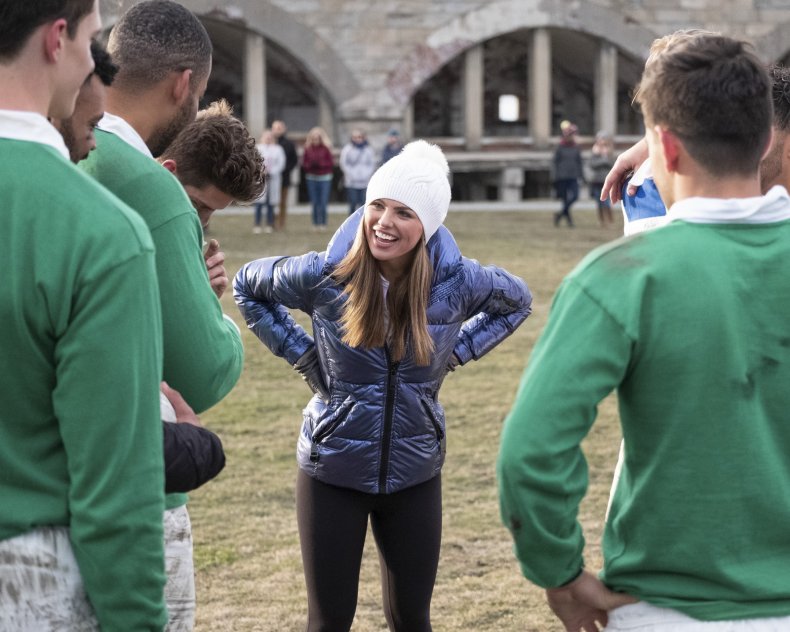 If you're one of the viewers who wished they could try the candy, too, you're in luck. The candy, called Black Death, is available for purchase. Here's how you can try it yourself.
Black Death Pip, which is made by candy company Mr. Simms, is a primarily international sweet. It can be ordered online, though. The candy does come with a warning, not only for the sour coating that's said to last around 20 seconds, but for possible, uncomfortable side affects the sour could cause. On their website, Mr. Simms warns that stomach irritation and or mouth pain may occur while eating, or after.
Mr. Simms Olde Sweet Shoppe is a Victorian-era inspired candy shop that is primarily found in the United Kingdom. Locations can also be found In Singapore, China, Ireland and France.
Another highlight of Tuesday night's episode—the show was off-air during its typical Monday time slot because of the NBA Finals—was the ongoing drama with Luke P., who had his first one-on-one with Brown. The current show villain caused more upset, even with just Brown around. In past episodes, Luke P. has turned the other men against him for his aggressive nature, as well as his vocal attraction to Brown.
Luke P. stole the show in the second episode, when he confessed he was falling for Brown in front of an entire studio audience, and a handful of men on a group date. From then, he's come off as possessive, and even got aggressive during a Rugby match last week and wound up tackling and seemingly beating another man. The drama extended throughout the week, into the rose ceremony, where Brown was unsure what side to believe.
The episode left with a cliffhanger that teased Brown would not give Luke P. a rose.