How to Cook Black-Eyed Peas for New Year's Day Like Your Grandmother Makes Them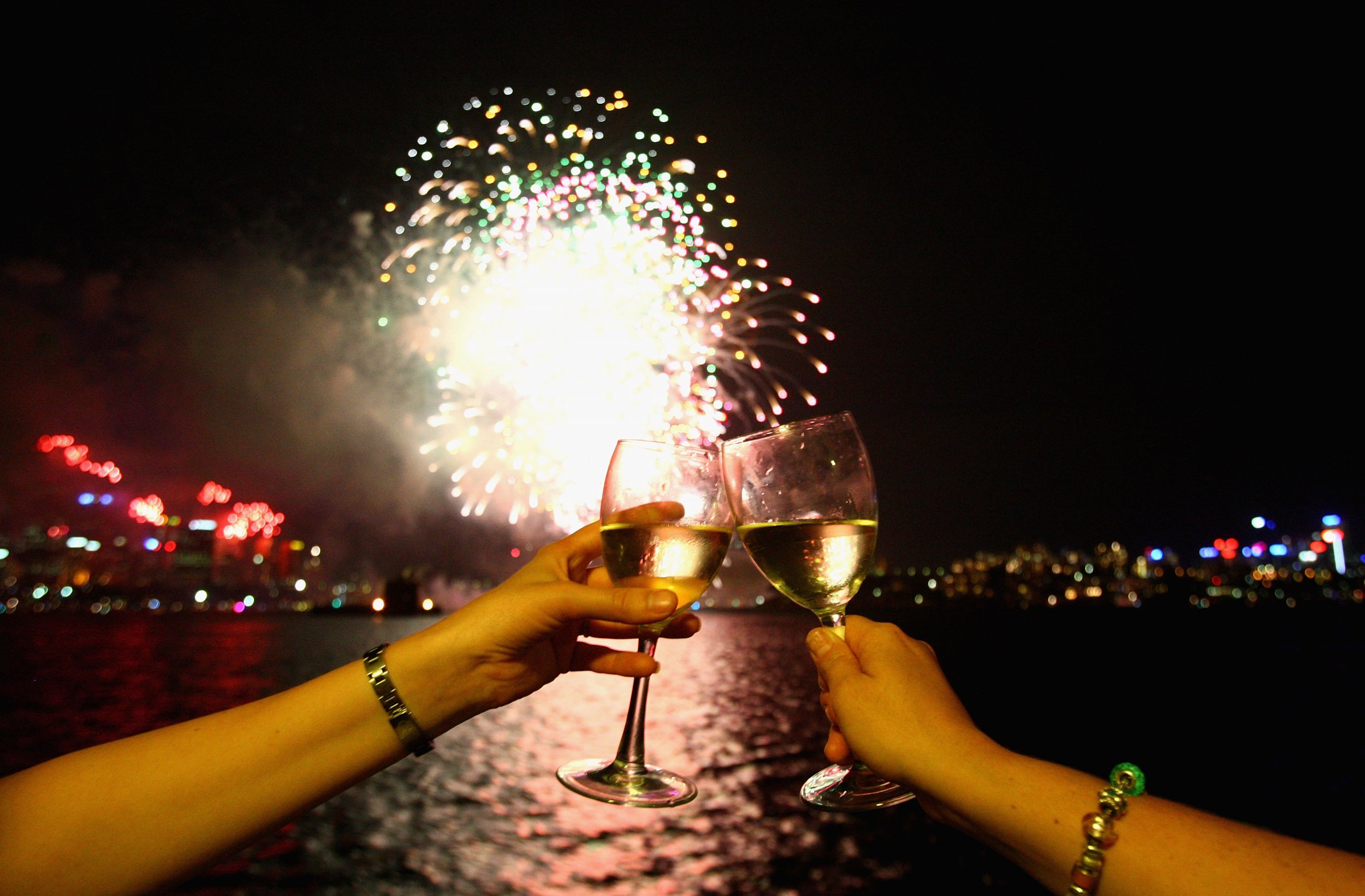 In need of some luck for the new year? Look no further than your nearest grocery store. Eating black-eyed peas—a Southern tradition that goes back hundreds of years—could leave you feeling lucky.
Some say the beans were first considered lucky when slaves ate them to celebrate the Emancipation Proclamation in January 1863. Others say they got their luck when starving Confederates ran out of food supplies and raided Union supplies only to find the beans and survive winter.
Either way, the beans are a nice side dish for your New Year's Day meal and may even help cure your hangover.
The beans themselves might not be flavorful—most recipes say to add cured pork or bacon to the bean broth.
To get the best-tasting beans, here's a list of ingredients you'll need, from the Food Network:
1 pound dried black-eyed peas
2 tablespoons vegetable oil
6 ounces pork shoulder, diced into 1/2-inch cubes
4 strips thick-sliced bacon, cut into 1/2-inch pieces
1 medium onion, small diced
4 garlic cloves, sliced
1 1/2 teaspoons salt
1 teaspoon freshly cracked black pepper
1/2 teaspoon cayenne pepper
1 teaspoon garlic powder
4 cups chicken stock
2 cups water
3 bay leaves
Many recipes suggest soaking black-eyed peas overnight and draining them in the morning. But you can also quickly soak the peas by boiling them for 2 minutes. Black-eyed peas boil pretty quickly, so soaking is not always needed but rinsing is necessary.
Using a large pot, boil 5 cups of water or chicken stock, add the peas and cook for 30 minutes.
While the peas are cooking, heat some oil for the pork and cook the pork for 4 to 5 minutes. You can also add the sliced bacon and other vegetables like onion or garlic. Make sure to also add the spices, salt and black pepper. Let cook for 20 minutes.
Add the vegetables to the pot of peas, and let simmer for 30 minutes until the peas are soft. Add the bacon.
While cooking, make sure you are sneaking tastes, so you get the flavoring just right.
For some visual help, check out this video: