Black Firefighter Questioned, Videotaped and Reported to Police While Conducting Official Inspections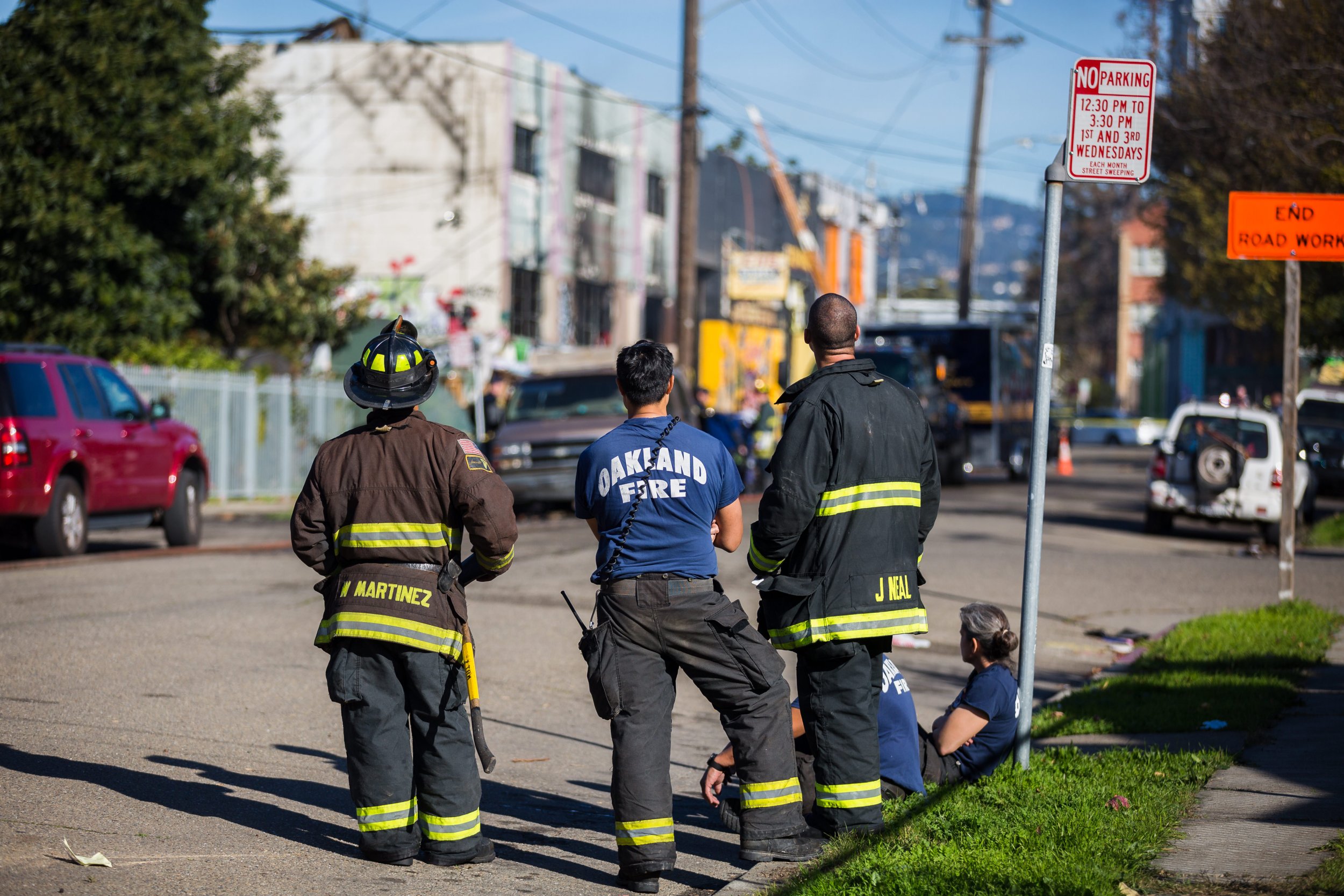 Residents in Oakland, California, videotaped, questioned and reported to police a black firefighter who was conducting city-mandated home inspections. The firefighter, identified as Kevin Moore, was wearing his full uniform when he was reported to police.
Moore was conducting annual summer inspections in the Oakland hills on May 16 when a resident questioned and videotaped him.
According to the San Francisco Chronicle, firefighters usually speak to residents before conducting the exterior inspections but are allowed to continue the inspections if the residents are not home. The vegetation-management inspections look for hazards such as dead plant buildup to lessen the change of wildfires spreading.
Moore, who was conducting inspections with his colleague Megan Bryan, told the newspaper he was wearing his uniform, a radio and clipboard when the incident occurred.
"I try to put myself in other people's shoes, like if I see someone in my yard, I'd ask what they're doing," he said. "That's why I always call out, 'Hello! Hello! Oakland Fire Department!' Because I want to be heard. I just don't want somebody to look out their window and see somebody in their backyard. I'm not trying to be incognito."
Bryan said she received a call from a 911 emergency dispatcher asking if she and Moore were conducting the inspections. A resident had called 911 and expressed concern about Moore.
That same day, another resident emailed home security footage to the Oakland police community liaison officer. That officer forwarded the video to Vince Crudele, who supervises the inspection program.
The video showed Moore wearing a full uniform while ringing the home's doorbell. The resident claimed that Moore's tennis shoes, which firefighters are allowed to wear, were evidence he may have been an imposter firefighter.
Another incident occurred Monday after the program resumed following a month-long break. Moore knocked on a front door and went on to conduct the vegetation inspection when no one responded. As he neared the end of the inspection, he found the home's resident outside of the front of the house, recording him on a cellphone.
The resident asked Moore what he was doing and asked to see his identification. After Moore provided his ID, the resident asked for another one. Moore told the resident that he could check to see the "big red fire engine" out on the street if he was still concerned, the San Francisco Chronicle reported.
Moore told the newspaper that the resident eventually stopped his questioning and began to make excuses for the vegetation around his home.
The Oakland Black Firefighters Association could not be reached immediately for comment.
Some residents defended those who called police to voice their concerns about Moore, citing a rise in property crime in the area.
Carol Sensedorf, of Orinda, told KTVU, "We call on everybody. It doesn't mean you're racist. It means you have your eyes open. I call on people all the time wherever color they are." Sensedorf, who said she considers herself "100 percent" liberal, added that not every action is fueled by racism or sexism.
Bryan, who is white, told the Chronicle that she plans to partner up with Moore during inspections. "It's our work to do with other white people, to check our implicit biases and racism," she said. "It's not fair to him, and it's actually not safe for him to be going into these backyards due to the sociopolitical climate."
The Oakland firefighters union did not immediately respond to Newsweek's request for comment.