Kylie Jenner Black Friday Sales and Deal 2018? New Products to Drop Tomorrow
Kylie Jenner is known for keeping ongoings within her namesake beauty line, Kylie Cosmetics, top secret. However, beauty aficionados are going to want to clear their shelves as Kylie Cosmetics is set to gift fans a sweet holiday treat on Black Friday.
Jenner, 21, hasn't announced any official Black Friday sales so far. This could change, however, since Kylie Cosmetics hosted a Black Friday sale last year. Many of the makeup brand's noteworthy products were sold at a discounted price. Her collection's lip products were priced at 40 percent off and palettes were 30 percent off.
Kylie Cosmetics is dropping new items on Black Friday. The occasion will mark the debut of KKW Beauty x Kylie Cosmetics Collection part two hitting Jenner's brand's website. The upcoming line is a collaboration between Jenner's brand Kylie Cosmetics and her big sister Kim Kardashian West's company KKW Beauty. Like their first beauty collection, it will feature a set of four liquid lipsticks.
Kardashian West confirmed the news on Wednesday via Instagram, writing: "KKW X KYLIE 2 COMING TO kyliecosmetics.com BLACK FRIDAY." Jenner further teased the sister duo's collaboration Tuesday via Instagram. She shared a picture of herself wearing one of the shades, writing: "Applying Twinning Velvet from the KKW X KYLIE 4 piece."
Jenner is also slated to drop her 2019 calendar. On Wednesday, she shared shots with her 119 million Instagram followers that will be featured in the calendar. "I'm so excited about my 2019 Calendar dropping 11/23 Black Friday on KylieJennerShop.com," she wrote.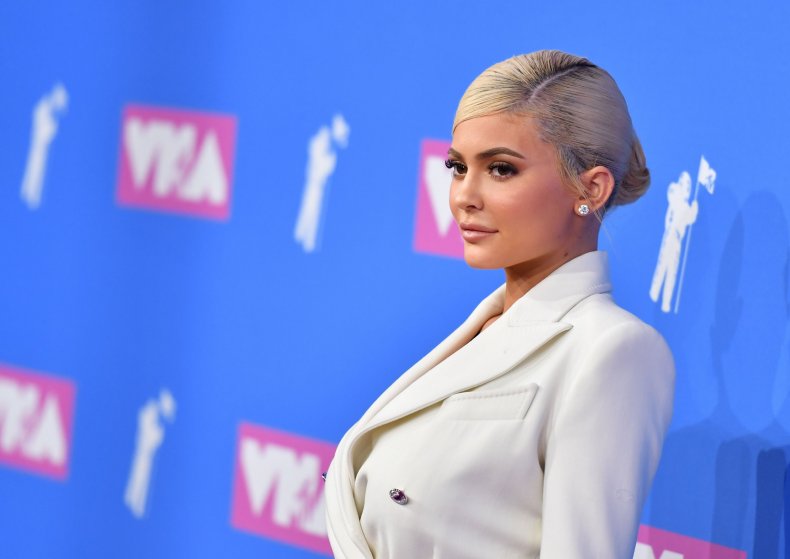 In about three years, Jenner's cultivated a brand that's placed her net worth at $900 million. Before launching the line in 2015, she pulled $250,000 from her personal earnings to pay a separate company to help her produce her brand's first 15,000 lip kits. The brand managed to sell out of its products within a minute of its debut.
"Ever since I was in sixth grade, I would wear purple eyeshadow," Jenner told Forbes in a feature published in July. "I turned to makeup to help me feel more confident."
The $29 "lip kit" has become a staple product for Kylie Cosmetics, but there are plenty more items available this holiday season.
On Monday, Jenner's brand premiered its 2018 holiday line. The collection features a four-piece holiday lip set and Kylighters, among other items. However, many of the brand's newly released beauty products, including the Chill Baby eyeshadow palette, are sold out. Jenner's holiday collection bundle, which is listed at $ 375.00, is sold out as well.