Black Friday 2019 Blu-ray & Movie Gift Guide - 'Avengers,' 'Twin Peaks' Box Sets & More
Gifting Blu-rays can be fraught in the streaming era, but, as film libraries are increasingly split across multiple streaming services, Blu-ray has become an excellent hedge against losing access to your favorite movies. If it takes subscriptions to Amazon Prime Video, Netflix, Hulu, Disney Plus, The Criterion Channel, Shudder, CBS All Access and HBO Now to hold together your library of favorites, than Blu-rays suddenly look a lot more attractive.
Check out Newsweek's coverage of all Black Friday deals here.
Black Friday 2019 Blu-ray Deals
Many retail outlets are advertising massive discounts on Blu-rays. Here are some of the highlights.
Target: Blu-rays between $4 and $10
Justice League
Logan
Paddington 2
John Wick 2
Deadpool 2
Rick & Morty Seasons 1-3 for $10 each
The Walking Dead Season for $10 each
Best Buy Blu-ray Black Friday Sale
Predator Three-Movie Collection ($22.99)
X-Men Trilogy ($22.99)
Planet of the Apes Trilogy ($22.99)
The Godfather Collection ($9.99)
Band of Brothers ($9.99)
Blue Planet II ($9.99)
Amazon Black Friday Blu-ray Deals
Harry Potter: Complete 8-Film Collection ($39.99)
Batman: The Complete Animated Series ($52.49)
Batman Beyond: The Complete Series ($69.99)
Friends: The Complete Series ($76.39)
The Dark Knight Trilogy: Special Edition ($14.99)
But if you're looking to give Blu-rays as a gift, it's best to focus on those titles that offer exclusive features not available on a streaming service. Here are some of the best Blu-ray releases of 2019, any one of which would make a perfect gift for the movie buff in your life.
The Best Blu-ray Gifts of 2019
Godzilla: The Showa Era-Films, 1954-1975
There's really no contest—Godzilla: The Showa Era-Films, 1954-1975 is the Blu-ray release of the year. Assembling 15 Godzilla movies on eight Blu-ray discs, Spine #1000 in the venerated Criterion Collection includes the original Godzilla; Godzilla Raids Again; King Kong vs. Godzilla; Mothra vs. Godzilla; Ghidorah, the Three-Headed Monster; Invasion of Astro-Monster; Ebirah, Horror of the Deep; Son of Godzilla; Destroy All Monsters; All Monsters Attack; Godzilla vs. Hedorah; Godzilla vs. Gigan; Godzilla vs. Megalon; Godzilla vs. Mechagodzilla and 1975's Terror of Mechagodzilla.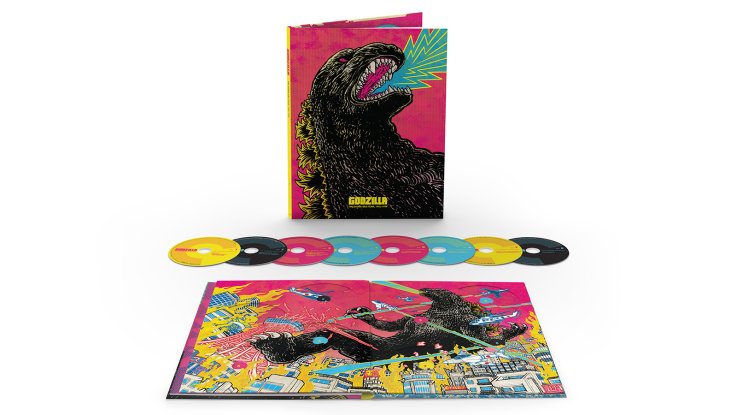 Packaged in a towering book stuffed with essays and art, (including by The Matrix concept artist Geof Darrow) Godzilla: The Showa Era-Films, 1954-1975 also includes an encyclopedic collection of supplemental material, including an interview with Godzilla director Ishiro Honda, unused special effects footage, a breakdown of Godzilla's impressive matte paintings and much more.
Retailing for $179.96, Godzilla: The Showa Era-Films, 1954-1975 joins other 2019 Criterion Collection releases—Häxan, John Waters' Polyester and Matewan—in the top tier of Blu-ray gifts for movie lovers. Criterion has not yet announced any Black Friday sales but hosts periodic promotions throughout the year.
Twin Peaks: From Z to A
Twin Peaks: From Z to A is the most comprehensive Twin Peaks collection ever assembled, including all three seasons of the series, the Twin Peaks movie Fire Walk With Me and The Missing Pieces, a feature-length compilation of deleted scenes from said movie.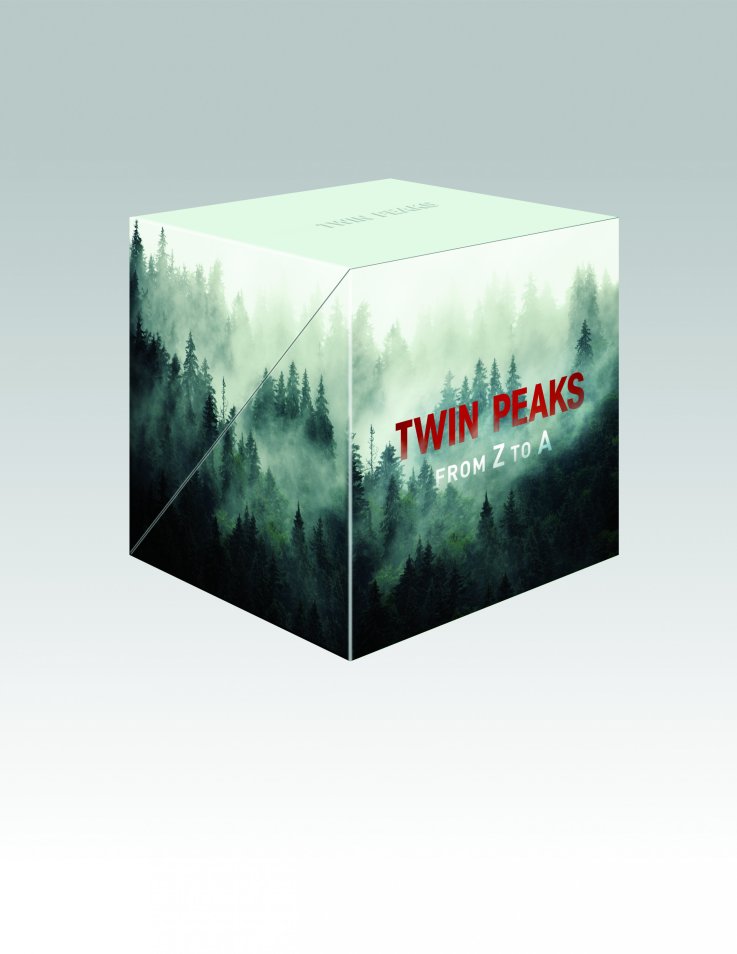 The massive box set also includes interviews, an alternate version of the pilot, 4K versions of landmark episodes, like The Return's groundbreaking "Part 8," and hours of behind-the-scenes footage from the making of the third season of Twin Peaks.
Out on December 10 for $132.99, there aren't yet any announced sales for Twin Peaks: From Z to A and it's unlikely there ever will be, since the box set release is limited to just 25,000 copies.
Heathers 30th Anniversary Steelbook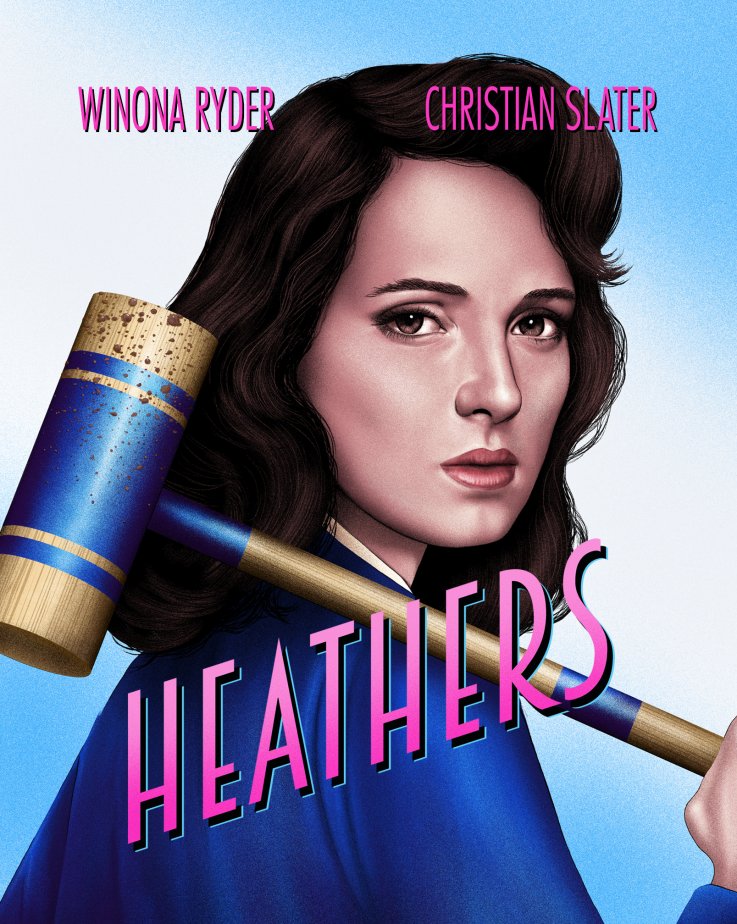 Heathers, the ultimate high school dark comedy, was first released in 1988. In November, RLJE Films released a 30th Anniversary Limited Edition Steelbook commemorating the movie. Starring Winona Ryder and Christian Slater, Heathers combines high school hierarchies with a healthy dose of murder. The new Blu-ray release includes fresh interviews with director Michael Lehmann and writer Daniel Waters, plus featurettes, commentaries, trailers and more.
The Heathers 30th Anniversary release is already marked down substantially from its $39.99 retail price to $19.99 on Amazon.
Star Trek: Discovery Season 2 Blu-ray
Star Trek: Discovery is the perfect Blu-ray binge watch since it's only otherwise available on the niche CBS All Access streaming service. If you're not a subscriber, this is the best way to catch up on the first Trek series to hit the small screen since Star Trek: Enterprise ended in 2005. It's also the best Star Trek series since Deep Space Nine, which makes it the best Star Trek series of the millennium.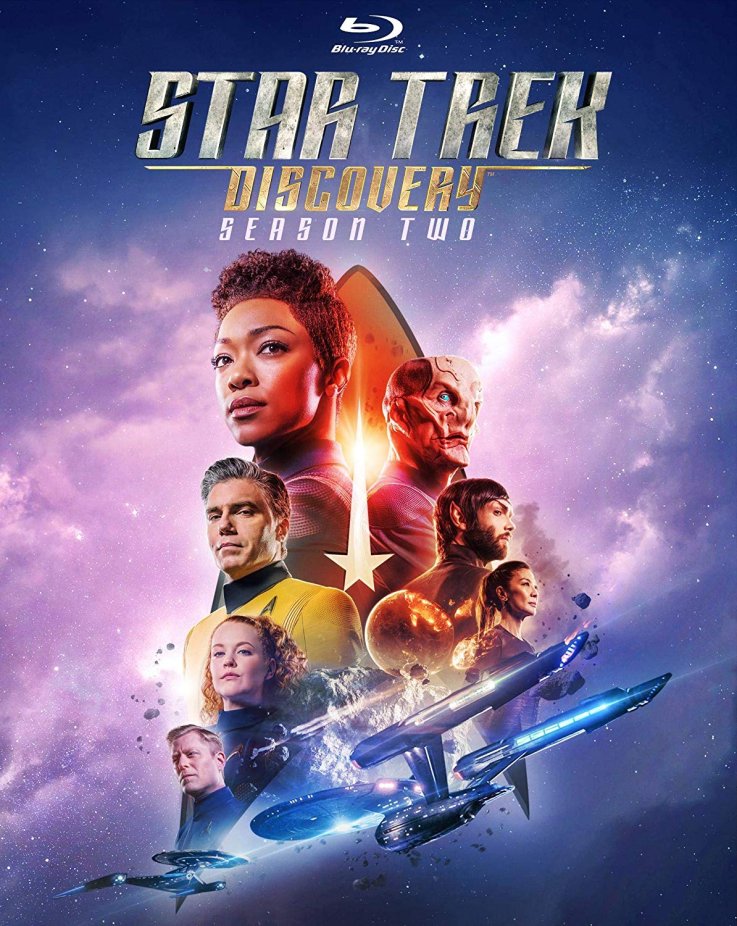 Telling a season-wide story involving mysterious red flares appearing across the galaxy, Discovery Season 2 is more confident in its characters and plotting than its first run, telling a self-contained narrative that enfolds time travel, one-off adventures and the Enterprise itself, under the command of Captain Christopher Pike.
Available in Blu-ray and DVD formats, Star Trek: Discovery Season 2 also includes behind-the-scenes documentary footage, a gag reel and deleted scenes.
Prophecy
Blu-ray
In Prophecy (not to be confused with The Prophecy, starring Christopher Walken), a land dispute between a Native American tribe and a paper mill serves as the backdrop for one of the strangest monster movies in American cinematic history. Both an environmentalist message movie and a B creature feature in the 1950s mold, Prophecy veers wildly from serious discussions of indigenous rights to a towering mutant bear ripping through campers.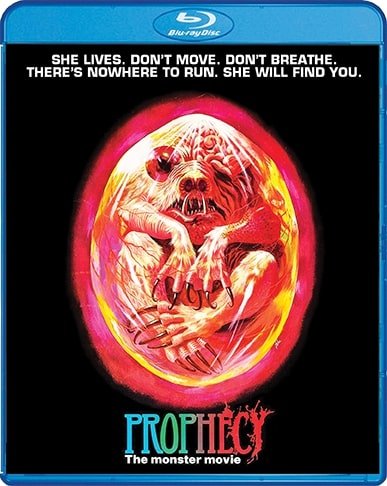 Shout! Factory horror label Scream Factory will release Prophecy on Blu-ray for the first time ever on November 26. Special features include interviews with stars Talia Shire and Robert Foxworth, plus the special effects team and self-described "struggling mime" who donned the gnarled pink monster suit. The interviews are well worth it, since Prophecy is maybe the oddest movie in the filmography of late legendary director John Frankenheimer (The Manchurian Candidate, Seconds, The Train, Black Sunday, Dead Bang).
Combining Rosemary's Baby, Jaws and Silkwood, there aren't many horror movies like Prophecy, which makes the new Blu-ray the perfect gift for any horror fan who's already torn through everything in Shudder's streaming library.
While Shout! Factory hasn't announced any Black Friday specific deals, several Blu-rays in its impressive lineup of rare horror titles are currently discounted up to 20 percent, including Let's Scare Jessica to Death, The House That Jack Built and Hammer's Rasputin the Mad Monk.
Scream Factory also released several box sets in 2019, including the five movies in The Fly Collection (out on December 10 and on sale for $63.97, down from $79.97) and the five-movie The Omen Collection.
Avengers Assembled Complete 4-Movie Collection
While the 23-movie Marvel Cinematic Universe Blu-ray boxset, The Infinity Saga Collector's Edition sold out far in advance of its November release date, the Avengers Assembled collection gathers the four Avengers movies, including the climactic Avengers: Endgame. With 4K streaming still more aspirational than real for most, the 4K Ultra HD Blu-rays in this set are the best possible way to watch The Avengers, Avengers: Age of Ultron, Avengers: Infinity War and Thanos' final defeat in Endgame.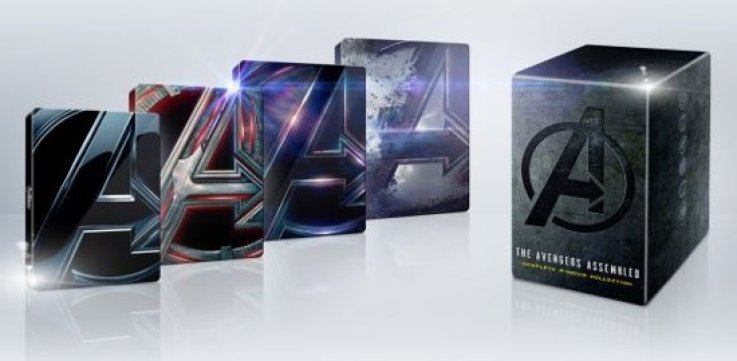 The Avengers Assembled Complete 4-Movie Collection is already available at Black Friday sale pricing at Best Buy, which has the box set listed at $119.99 instead of the retail $149.99.
Happy stream-free watching this holiday season.
Black Friday 2019 Blu-ray & Movie Gift Guide - 'Avengers,' 'Twin Peaks' Box Sets & More | Newsgeek