Black Friday 2020 Sales, Deals on Home Appliances at Lowe's, Kohl's, Target
Black Friday sales at Lowe's, Kohl's, Best Buy, and Target all feature great deals on kitchen appliances—including everything from air fryers to kitchen suites.
Lowe's is offering discounts of up to $700 on refrigerators, wall ovens, and freezers from brands including LG and Samsung, while Kohl's has deals on small appliances from brands like Ninja and KitchenAid.
Best Buy is giving $100 e-gift cards to customers who buy select appliance packages, among other deals. Finally, there are plenty of deals to be had at Target, including blenders and toaster ovens from Ninja and Cuisinart.
Black Friday Appliance Deals
Lowe's
Kohl's
Target
Best Buy
Appliance Deals at Lowe's
Save up to $700 on appliances at Lowe's from Black Friday until December 3, plus get free local delivery on appliances worth $299 or more.
Lowe's is offering discounts of hundreds of dollars on appliances, with the amount varying based on the price of the appliance. For example, Lowe's will take $300 off appliances worth more than $1,999, $500 off appliances worth more than $3,999, and $700 off appliances worth more than $5,999, with other discounts in between.
The offer applies to appliances such as refrigerators, washers, and dryers, ranges, dishwashers, kitchen appliance suites, wall ovens, freezers, and more. Brands featured in the offer include LG, Samsung, Bosch, and KitchenAid.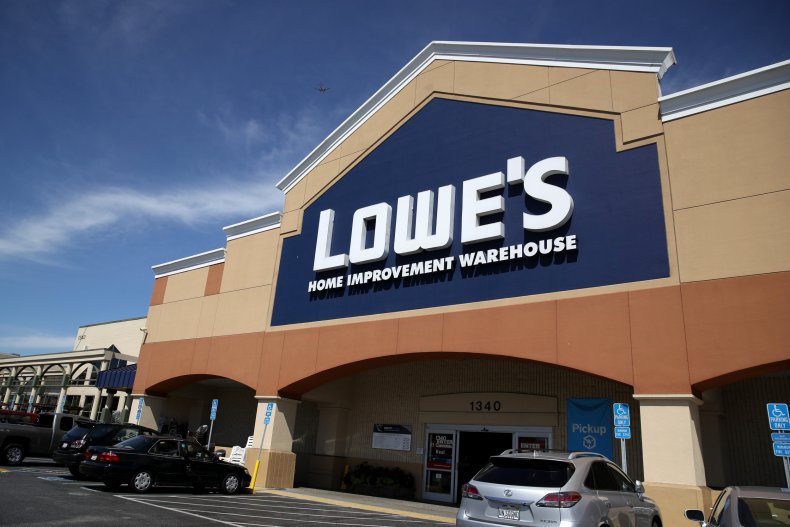 Appliance Deals at Kohl's
Kohl's Black Friday sale on appliances features savings of between $60 and $130 on Ninja small appliances, which will range from $59.99 and $229.99 during the sales. For example, the Ninja Foodi 5-in-1 Indoor Grill with Air Fryer, Roast, Bake, and Dehydrate is on sale for $169.99 down from $249.99.
Additionally, save 40 percent on select air fryers and toaster ovens and save 30 percent on select KitchenAid small appliances, like the KitchenAid KSM150PS Artisan 5-qt. Stand Mixer, which is on sale at $279.99 down from $379.99.
Finally, some select small appliances will be on sale for $29.99 and under.
Appliance Deals at Target
Target has a sale on small kitchen appliances for Black Friday, including pressure cookers, air fryers, blenders, coffee makers, and more, from brands including Ninja and Cuisinart.
Get the Ninja Kitchen System with Auto IQ Boost and 7-Speed Blender for $99.99, down from $199.99, or the Ninja Foodi Programmable 10-in-1 5qt Pressure Cooker and Air Fryer—FD101 for $99.99 down from $169.99.
Target Deals on Cuisinart include the Cuisinart AirFryer Toaster Oven (Stainless Steel) for $139.99 down from $199.99 and the Cuisinart 14-Cup Programmable Coffeemaker (Stainless Steel) for $69.99 down from $99.99.
Appliance Deals at Best Buy
Best Buy is offering customers a free $100 e-gift card with purchases of two or more major appliances totaling $999 or more, and when customers buy two or more kitchen or laundry appliances from select Samsung packages totaling $2,999, get the free $200 and $100 e-gift cards.
Other Best Buy deals include a saving of up to $1,450 on a select KitchenAid appliance package and a saving of 10 percent on four or more Samsung major kitchen appliances.
Newsweek has affiliate partnerships. If you make a purchase using our links, we may earn a share of the sale.