Are Restaurants Open on Black Friday 2020? Deals at McDonald's, Applebee's and More
Black Friday is typically a day for shopping and making the most of the deals, but if you want to celebrate the day after Thanksgiving by going out to a restaurant, you're in luck.
Restaurants will be open on Black Friday, as unlike Thanksgiving Day, today is not a federal holiday. Therefore, most businesses, including restaurants and fast-food restaurants, will be open as usual, following their regular hours.
However, despite not being a federal holiday Black Friday is a state holiday in California, Delaware, Florida, Georgia, Illinois, Iowa, Kentucky, Maine, Maryland, Michigan, Minnesota, Nebraska, Nevada, New Hampshire, New Mexico, North Carolina, Oklahoma, Oregon, Pennsylvania, South Carolina, Tennessee, Texas, Virginia, Washington, and West Virginia.
Therefore, some restaurants in these states may choose to close or operate with modified hours on Black Friday.
Additionally, amid the COVID-19 pandemic, restrictions that affect restaurants vary by state. In some states, diners may face restrictions such as limited capacities, outdoor dining only, or take-out and delivery options, which is worth bearing in mind if you are planning on eating out today.
Nevertheless, many restaurants, cafes, and coffee shops will be open on Black Friday, with plenty of them offering deals and discounts to celebrate the holiday, like the ones listed below from Retail Me Not. Some of the deals are ongoing, or part of another promotion—but when better to save some money than Black Friday?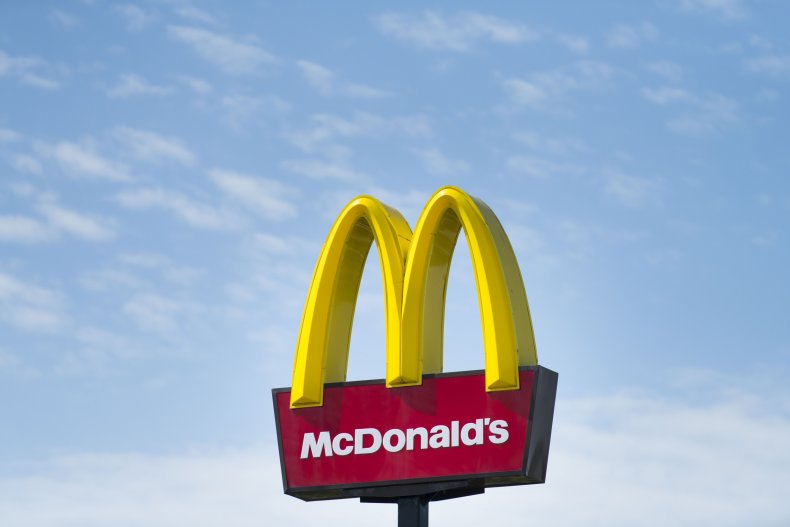 Black Friday Restaurant Deals
Until Cyber Monday, Applebee's is giving away bonus $10 gift cards to customers who purchase a $50 gift card, and until December 31, Blaze Pizza is giving away $5 gift cards for every $25 spent on gift cards in-store or online.
Like Applebee's, Chili's is giving away $10 gift cards with every gift card purchase of $50 or more. Cumberland Farms is giving away free coffee or a Chill Zone beverage to customers who purchase any Reese's, Cadbury, or Hershey's XL bar until December 29.
Download the Del Taco app to get free two tacos, plus get two free tacos for signing up to the e-Club. Jack in the Box e-Club members will also be rewarded until Cyber Monday with a free spicy chicken sandwich with any purchase.
McDonald's is giving away free Chicken McNuggets when you order via the app, and through Cyber Monday, Quiznos customers can make the most of a buy one get one free offer on an 8" or a 12" Winter Turkey Feast sub.
At Red Lobster, purchase a $50 gift card through the end of December to receive two coupons to be used in January and February. One coupon is for $10 off two adult dinner entrees and the other is for $10 off a to-go or delivery order worth $30 or more, ordered through RedLobster.com.