Are Banks Open on Black Friday 2019? Bank of America, Wells Fargo, Chase, Citibank
Are banks open on Black Friday? November 29 is not a federal holiday so banks should remain open. However, some states consider the day after Thanksgiving to be a state holiday, so banks within these states may be closed or operate with modified hours.
The day after Thanksgiving is considered a state holiday so banks may be closed in the following states: California, Delaware, Florida, Georgia, Illinois, Indiana, Iowa, Kansas, Kentucky, Maine, Maryland, Michigan, Minnesota, Nebraska, Nevada, New Hampshire, New Mexico, North Carolina, Oklahoma, Oregon, South Carolina, Tennessee, Texas, Virginia, Washington, West Virginia.
Check out Newsweek's coverage of all Black Friday deals here.
However, if your local bank is closed on Black Friday and you need access to cash, you can still use ATMs which will still be operating regularly.
Banks that will be operating following regular hours on Black Friday include Bank of America, Wells Fargo, Chase, Goldman Sachs, Morgan Stanley, Capital One, Citibank and American Express.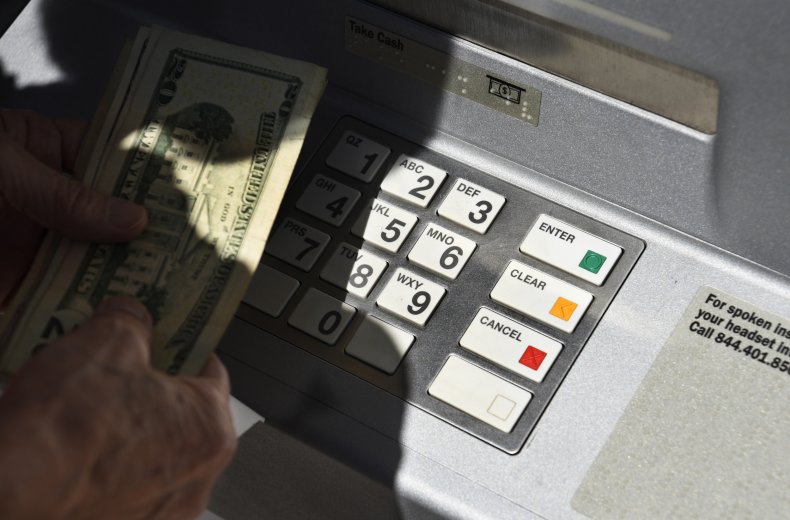 When do banks close for holidays?
Banks are typically only closed on federal holidays which are New Year's Day, Martin Luther King Day, Presidents Day, Memorial Day, Independence Day, Labor Day, Columbus Day 2nd Monday Veterans Day, Thanksgiving Day, and Christmas Day.
Black Friday is not a federal holiday but is a state holiday in 26 states. State holidays vary by state. For example, Texans celebrate Texas Independence Day on March 2, and West Virginia celebrates West Virginia Day on June 20. Additionally, while Christmas Eve and New Year's Eve are not federal holidays but they are state holidays Wisconsin.
Residents of these states should check with their local bank for its opening hours. While banks don't always close on state holidays, they may be following modified or restricted hours. However, ATMs will still be operating, even on state holidays.
What is Black Friday? When is Black Friday?
Black Friday is a retail holiday which always falls on the Friday after Thanksgiving. The holiday is typically marked with sales and discounts at retail stores, and some retailers will begin to offer discounts on Thanksgiving Day. Some sales will last through the weekend and the following Monday is known as Cyber Monday. Cyber Monday will be marked with discounts and sales online.
The holiday is said to be called Black Friday because retailers would mark their losses in red, and their profits in black. As Black Friday comes during the holiday season, combined with the sales, Black Friday is said to be the day when retailers make a lot of money and their books are "in the black."