Black Friday 2019 Car Deals for Porsche, Nissan, Ford and More
Black Friday is an ideal time to snap up a good deal on that car purchase you've had your eye on for some time.
November is reported to offer more car sales than any other month of the year, including 33.1 percent more used car discounts than on average, according to a study of 41,000 used car sales listed below fair market value from Black Friday 2018 (November 23, 2018), conducted by iSeecars.com, a car search engine.
But for those with a bit more cash in pocket and looking for a shiny new ride, below are some of the top auto deals available on Black Friday. All prices and finance offers and subject to availability and credit approval.
Check out Newsweek's comprehensive coverage of all Black Friday deals here.
Chevrolet
Chevrolet is offering Black Friday discounts from $3,719 to $10,850 below the MSRP (manufacturer's suggested retail price) on a selection of 2019 car models including Colorado (offering the highest reduction of $10,850), Spark, Tahoe and Camaro Coupe as well as one 2020 model—Equinox—priced at $6,174 below the MSRP.
Ford
Ford has several lease offers for a selection of 2019 Ford models including $129 per month for 24 months for a 2019 Ford Fusion SE FWD (sport edition four wheel drive) with $3,124 cash due at signing. See the company website for full terms and conditions.
Retail offers on select models, including Ford Edge, Fusion and Escape, come with zero percent APR (average percentage rate of interest) for 60 months, while Ford Expedition XLT comes with zero percent APR for 72 months.
Volkswagen
The Volkswagen dealership of New Port Richey in Florida is offering zero down payment/low payment lease offers, zero first payment due at signing, zero security deposit and "no payments until 2020 on select models with approved credit," the company states on its website.
"VW of NPR will make up to 3 payments of your current loan, no matter who's financed it," it adds.
Kia
The Kia in Yonkers (New York City) has several lease deals from $159 to $319 per month for 36 months, with around $3,000 to $3,500 upfront payment, for the 2020 Kia Sportage LX AWD (all wheel drive), 2019 Optima LX, 2019 Sorento LX AWD and 2020 Teluride LX. Retail offers range from include up to $6,000 cash back for the 2019 Sorento SX Limited and 2019 Sedona SX, priced from $25,062 to $38,870. See the company website for full terms and conditions.
Kia also has a special "Holiday Sticker Sales Event" on, offering zero percent APR for 66 months for qualified buyers for 2019 Optima, Sorento, Stinger, Forte and the 2020 Sportage, with up to $2,000 bonus cash on selected tagged vehicles. Check your local dealer for more details.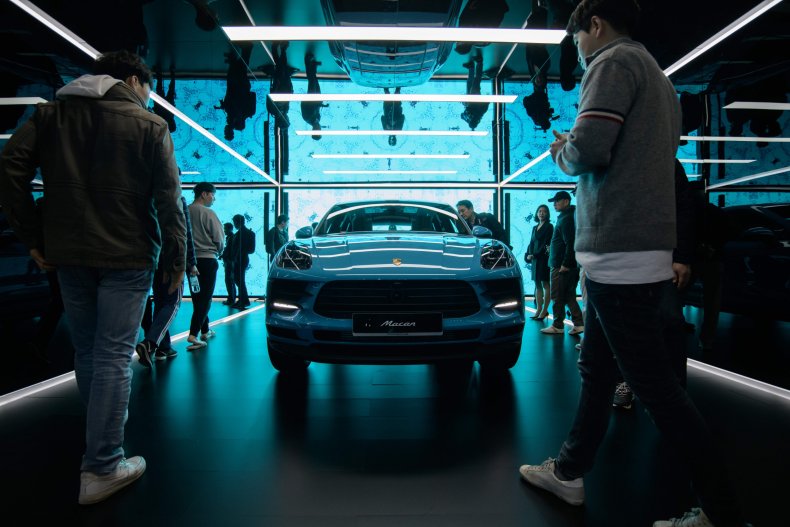 Toyota
Tansky Sawmill Toyota in Ohio has launched a Black Friday Corolla Special offering leases for the Corolla LE Gas Model 1852 at $141 per month for 36 months, with $3,649 due at signing. The offer expires on December 2. Retail sales range for Corolla LE models range from $18,844 (reduced from $21,233) to $19,000 (reduced from $21,442). See the website for full terms and conditions.
Hyundai
The Lester Glenn Auto Group in New Jersey has launched a Black Friday Doorbuster Sale offering an additional $2,000 off your best deal for any new Hyundai in stock for those visiting between 7 a.m. and 12 p.m. (local time) on November 29.
The offer is valid for only new Hyundai models and expires on November 29. See the website for full terms and conditions.
Nissan
Planet Nissan in Las Vegas has a host of Black Friday deals, including $5,000 off the MSRP and zero percent APR for well qualified buyers of a 2019 Nissan Altima or Rogue.
Customers can also get up to $8,000 off the MSRP for a 2019 Murano and up to $3,000 off the MSRP for a 2019 Sentra and up to $4,000 reduction from the MSRP for the 2020 Altima and Rogue models, while the 2019 Kicks is retailing at $16,988. See the website for full terms and conditions.
Jeep
The Adams Jeep dealer in Annapolis, Maryland is offering Black Friday Specials including between $6,025 and $8,466 in total savings on various 2019 and 2020 models, such as the new 2020 Jeep Compass Sport FWD, as well as up to 25 percent off the MSRP on the new 2019 Ram 1500 4X4.
In addition, those visiting the dealer between 7 a.m. and 11 a.m. get $1,000 cash back, while between 11:01 a.m. and 2 p.m., customers are offered $500 cash back and $250 between 2:01 p.m. and closing (local time).
Buick
The Healey dealership in New Hampton, New York has a Black Friday lease offer on the 2019 Encore AWD Preferred at $99 per month for 24 months (with a down payment of $2,995) and a retail purchase price of $19,696 (reduced from $27,245) and zero percent APR for a selling price of $24,149. See the website for full terms and conditions.
Porsche
The Porsche dealer in Austin, Texas is hosting an "Exclusive Black Friday Event", with special offers on the new 2019 Macan and Macan S as well as the new 2020 Porsche Cayenne and Porsche 911 Carrera S, retailing from $63,400 to $142,500. See the website for full details.
Newsweek has affiliate partnerships. If you make a purchase using our links, we may earn a share of the sale.