Why Is It Called Black Friday, Cyber Monday? When Are They in 2018?
Fall is finally in full swing and Thanksgiving is quickly approaching, which can only mean one thing, the deals Black Friday and Cyber Monday promise are quickly approaching, too.
Black Friday falls on the Friday after Thanksgiving every year in the United States. Come midnight in many states, people are lined up outside of stores ready to run in to get the best deals on everything from televisions to clothing and home goods.
This year Black Friday will be November 23 and in states where there are no laws that prevent stores from opening on Thanksgiving. Where it's allowed, some stores will likely open on Thursday, before Black Friday even technically begins. In other states, the doors will open Friday morning, some at 12:01 a.m.
Cyber Monday is always the Monday that follows Black Friday and is typically another good day for shopping, but the deals for Cyber Monday are solely offered online. The fact that the shopping online happens online is the reason for the name Cyber Monday.
Newsweek subscription offers >
The origins of the name Black Friday aren't completely clear. There are different theories about where the term came from. Many people assume it's because companies that are open on the day go into the black because they make so much profit.
But history points to the term actually having a bit more complex and sinister origin story. Some people think the term was first used when the gold market crashed in 1869. Two men, Jay Gould and Jim Fisk bought up gold in the hopes of driving the price up so they could then sell it to make a profit, according to History.com. The stock market fell apart and plummeted when the pair's plan was revealed, and people ended up bankrupt.
After that, while companies operated in the red, or struggled, it took until the day after Thanksgiving the next year for them to make the money back and re-enter the black, hence the name Black Friday.
A more recent connection to the name though comes from a Friday following Thanksgiving in the 1950s. Before a football game happening in Philadelphia, thousands of people flooded the city creating chaos in the streets and making more work directing traffic, handling car accidents and more for police officers. People also allegedly shoplifted more that day and were able to get away with it, according to History.com. The term caught on there by the 1960s and then spread to the rest of the country
Newsweek subscription offers >
​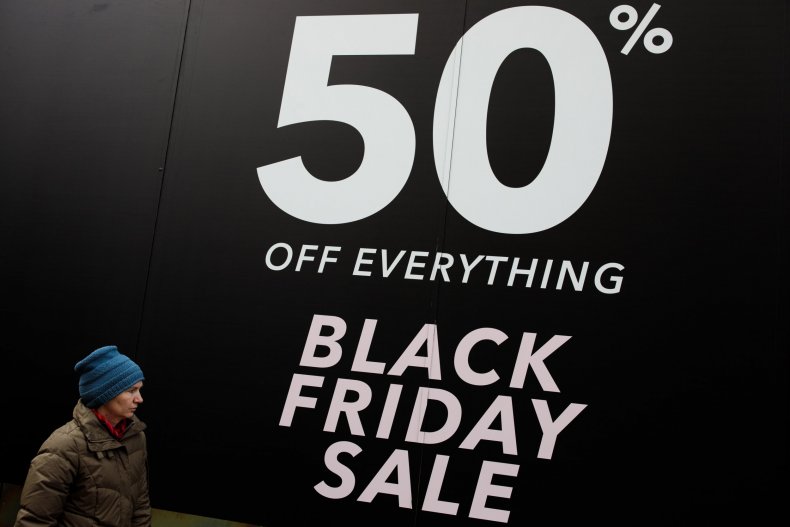 Why Is It Called Black Friday, Cyber Monday? When Are They in 2018? | U.S.