Black Friday Deals: Walmart vs. Target Comparison on Consoles, TVs, Smartphones and More
It's time for the battle of the retailers this Black Friday, with Walmart and Target both gearing up to welcome shoppers looking for a savvy buy.
But what deals are Target and Walmart offering and who wins on each of the following categories? Kristin McGrath, editor and shopping expert at BlackFriday.com, told Newsweek where shoppers should be focusing their efforts.
"Overall, Target and Walmart are matching each other's deals pretty closely this year, and that's the norm for the Black Friday sales usually," she explains. "But there are a few instances where they edge each other out, either with price or value."
Check out Newsweek's comprehensive coverage of all Black Friday deals here.
Walmart vs. Target: Console Deals
The major retailers are price-matching each other almost identically when it comes to gaming consoles, and Target and Walmart are no different. They are offering the same pricing on the Nintendo Switch, PS4 and Xbox One (X and S).
Target edges out Walmart slightly on its Xbox deals. The price tags are the same, but you also get a $40 Target gift card with any Xbox One purchase.
Winner: Target
Walmart vs. Target: TV Deals
Walmart beats Target slightly, both in terms of the number of TV deals and the prices. It has the lowest prices by the screen size of the season, including a 50-inch Onn (Walmart brand) 4K TV for just $148 and a 65-inch Philips 4K TV for just $278. Target doesn't quite hit those lows on those screen sizes.
These deals come with a big caveat, though. The lowest prices at both retailers are on cheaper sets. If you're looking for higher quality, try Best Buy, Sam's Club, Costco and BJ's.
Winner: Walmart, but worth checking out other stores as well.
Walmart vs Target: PC / Mac Deals
Target and Walmart are both thin on desktop and Mac deals this year. Instead, shop Best Buy and Amazon for Mac deals and Lenovo, HP and Dell if you want a big selection of PCs.
Walmart ever so slightly beats out Target by offering a Doorbuster on an HP Pavillion Gaming Desktop ($579). But that's not even an unusually low price, given the specs.
Winner: Walmart, but choice is limited.
Walmart vs Target: Laptop and Tablet Deals
Walmart and Target are practically tied when it comes to tablet and laptop deals. They are both offering $80 off the 10.2-inch (32GB) iPad at $249. Both also have Chromebook deals for under $100.
Walmart beats Target slightly on its featured gaming laptop deal on an HP Pavilion 15.6" gaming laptop. Walmart's is $499, and Target's is $599 for very similar specs.
The model numbers are different, and Target's deal is on a slightly more expensive laptop. All else being equal, though, Walmart offers the bigger discount ($250 off vs. Target's $220 off).
Winner: Walmart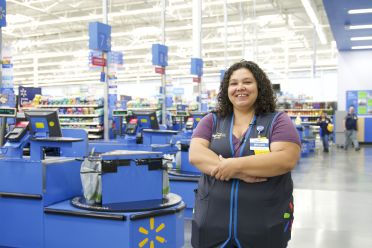 Walmart vs Target: Smartphone Deals
Walmart's gift-card-with-purchase deals are bigger than Target's this year for iPhones and Samsung phones.
Walmart is offering $300 in Walmart e-gift cards (with qualified activation) on the entire iPhone 11 line, as well as $450 in gift cards on the Samsung Galaxy S10, S10+ or Note10+. Target, meanwhile, is offering $200 in Target gift cards on the iPhone 11 line and a $400 gift card on the Galaxy S10+, S10 or Note10+.
Target, however, has a good deal on the Google Pixel 4 or 4XL: a $300 Target gift card (Walmart isn't offering deals on these phones).
For consumers, the main thing to weigh is which gift cards you'll actually use. While Walmart is offering more in e-gift cards on iPhone and Samsung phone purchases, a Target gift card might be more valuable to some shoppers.
Winner: It's a draw, as it completely depends which smartphone you want.
Walmart vs Target: Headphone Deals
Walmart has one of the lowest prices from major retailers on Airpods (regular wired charging case): $129 which is about $30 off full price.
However, Target has the better deal on the Wireless Charging Case version ($144.99—about $55 off full price). Walmart isn't advertising a Black Friday deal on that version.
Winner: Target based on it offering a deal on the latest Airpods.
Walmart vs Target: Fashion Deals
Target has the stronger fashion deals.
While Walmart has a selection of wardrobe staples (think Pajamas, basic Tees, socks and fleece) for $10 and under, Target is offering more in terms of stylish on-trend items. For example, get sweaters for as low as $10, puffer coats for $15 to $20, boots for up to 60 percent off, Graphic Tees for $8, $10 women's jeans, accessories for $1 to $10 and more.
Winner: Target's better known for its on-trend clothing selection than Walmart is, so this comes as no surprise.
Overall winner? It's a draw overall with each retailer offering better deals over others.