Black Friday 2019 Designer Deals: Burberry, Marc Jacobs, Jimmy Choo and More
Black Friday offers a great opportunity to bag a host of designer clothes and other luxury goods at slashed prices. Here we round up some of the best Black Friday designer deals available at various luxury retailers and fashion houses.
Check out Newsweek's coverage of all Black Friday deals here.
Marc Jacobs
Customers can get 50 percent off all selected Marc Jacobs handbags and additional 40 percent off on all markdown prices. The selection on offer includes crossbody and tote bags in blue, grey, black and red, priced from $150 (reduced from $300) to $292.50 (reduced from $505), as well as sweatshirts and hoodies at $85 (reduced from $95-$110).
Michael Kors
Michael Kors is offering a Black Friday sale of up to 70 percent off on leather wallets, bags (satchels, crossbody and tote bags), shoes (ankle and knee high boots), dresses, coats (puffer jackets and hooded parkas for both men and women) and watches. Prices range from $71.10 (reduced from $158) for a Saffiano Leather Continental Wallet to $229 (reduced from $350) for Michael Kors Access MKGO Black-Tone Embellished Silicone Smartwatch.
Burberry
Fans of the British luxury fashion brand can get some of its iconic pieces for up to 30 percent off at Giglio.com, such as the classic beige trench coat for women for $1,393 ($1,990), the beige check pattern scarf for $392 (reduced from $560), among various other clothes and bags for women, men and children.
Giorgio Armani
The Italian fashion brand is also offering slashed prices on Giglio.com for a selection of jackets, shirts, dresses, trousers and ties, offering up to 50 percent savings with prices ranging from $44 (reduced from $88) for a blue striped tie to $2,422 (reduced from $3,460) for a leather, fur-lined short jacket for men.
Jimmy Choo
Jimmy Choo is offering up to 50 percent off on a selection of items on Giglio.com, with shoes and bags priced from $369 (reduced from $527) to $1,189 ($1,698).
Valentino
The Italian fashion house is offering up to 50 percent off on a selected pieces from its women's collection, including shoes, t-shirts, scarves, trousers, earrings and other accessories. Prices range from $225 (reduced from $450) for Izumi Miyazaki t-shirt to $6,450 (reduced from $12,900) for an embroidered tulle evening dress.
Barneys
The luxury retailer is having a liquidation sale over the Black Friday weekend following its collapse this year which saw the historic company file for bankruptcy this summer and be sold earlier this month.
The company is offering 20 percent off all designer shoes and designer clothes plus 40 percent off all clearance items purchased online and an additional 10 percent off all already discounted prices on your entire purchase. Some designer brands as well as fragrances and cosmetics may be excluded from the sale.
Saks Fifth Avenue
The famous luxury shop situated on Manhattan's Fifth Avenue is offering slashed prices on a range of clothes, shoes, bags and accessories from designer labels including Manolo Blahnik, Balenciaga, Balmain, Givenchy, Ralph Lauren, Calvin Klein, Chloe, Stella McCartney and more, for women, men, children and babies. Among the biggest reduction includes a fur coat from The Fur Salon, a Saks Fifth Avenue exclusive brand, priced at $34,000 (reduced from $85,000). A selection of items come with a $75 gift card offering which can be claimed using the code THANK19SF.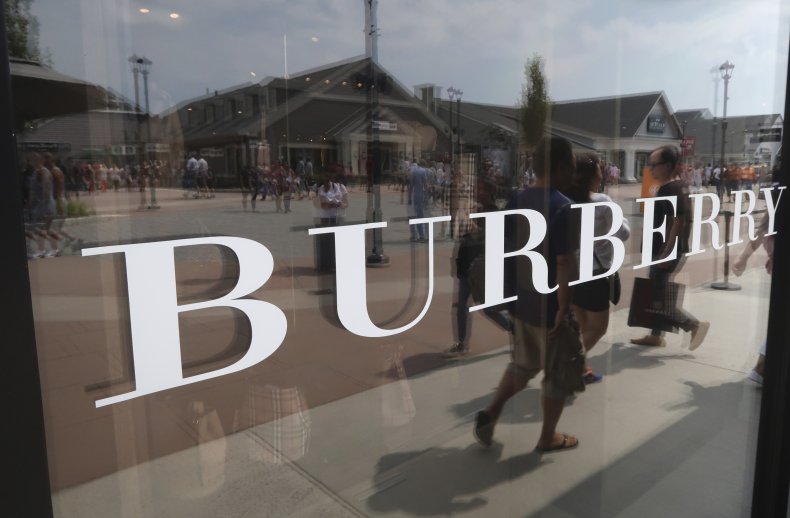 Bergdorf Goodman
The famous luxury department store at the other end of Fifth Avenue is also offering a host of Black Friday discounts on designer coats, shoes, shirts, dresses, trousers and bags from labels including Valentino, Balmain, Missoni, Helmut Lang and plenty more. Customers can enjoy an additional 25 percent savings on top of the markdown prices as well as 40 percent off on all pieces from Giorgio Armani.
Bloomingdale's
Bloomingdale's on Lexington Avenue, located just over the road from Bergdorf and Saks, is offering a range of Black Friday deals for clothes, shoes, bags, accessories and more, with an additional 15 percent off on selected items when you spend between $100-$249, 20 percent off when you spend between $250-$399 and a 25 percent discount for spending $400 or more.
Other highlights include 65 percent off Bloomingdale's Own diamond jewelry and 50 percent off all items from the Ralph Lauren home collection.
Newsweek has affiliate partnerships. If you make a purchase using our links, we may earn a share of the sale.