A Tale of Black Friday: the Best of Times for Online Shopping, the Worst of Times for Visiting Physical Stores
It was the tale of two Black Fridays this year: The best of times for online shopping, and the worst of times for physical stores. Looking to avoid the crowds and the ever-present threat of COVID-19, many shoppers opted to take advantage of virtual gift-buying the day after Thanksgiving--traditionally the busiest shopping day of the year--racking up $9 billion in online purchases, according to Adobe Analytics's online shopping tracker. That represents an increase of 22 percent over the previous record of $7.4 billion set only last year.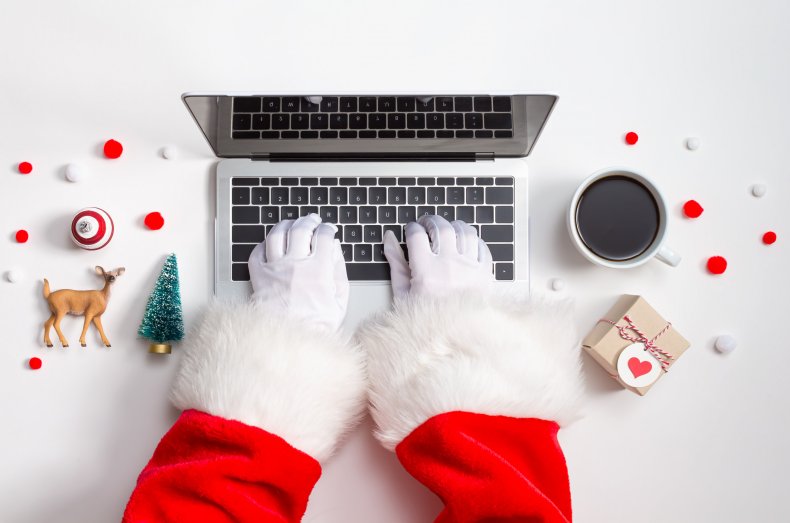 On the flip side, in-store visits dropped by 52 percent on Black Friday this year from last, according to retail tracker Sensormatic Solutions. Aside from cautious shoppers, this decline could also be attributed in part to retailers trying to downsize crowds by cutting store hours and limiting "doorbuster deals" of past years.
Sensormatic reported physical store traffic was particularly down in the Northeast and West, as compared to the Midwest and South. Another shopping tracker, RetailNext, reported apparel sales were down 50 percent on Friday, while sales of home goods fell by 39 percent.
Brian Field, Sensormatic's senior director of global retail consulting, told the Associated Press that there's still a sense that many people will still go out to stores for holiday shopping this season, though they may opt for mid-week store visits when crowds are thinner. Bigger discounts as Christmas gets closer and late shoppers worried about shipping times may also cause an upswing for in-person buying.
Black Friday's online surge was part of a larger week-long trend for what's recently been known as Cyber Week. According to Salesforce data, online sales in the U.S. grew 72 percent on Tuesday of last week, while Wednesday sales grew 48 percent. In fact, the entire month of November saw a substantial increase in online shopping, with consumers spending over $2 billion on 24 out of the first 27 days of the month and seven days accumulated sales of more than $3 billion. In the entirely of 2019, there were only three days that reached over $3 billion at that same point in time. (Another important factor to bear in mind about the increased online shopping is the increase in online grocery and alcohol sales.)
As for where shoppers are turning, big retailers like Walmart and Target saw an increase of 403 percent on Thanksgiving and Black Friday compared to the daily average in October, according to Adobe Analytics. However, smaller retailers also benefitted with sales growing by 349 percent using the same indicators.
In all, Black Friday 2020 became the second-largest online shopping day in U.S. history, coming behind only 2019's Cyber Monday. Retailers big and small--and in between--hope the online trend continues into today to set another record. If Adobe's predictions are accurate, today's Cyber Monday will be the largest online sales day in our country's history with an estimate falling somewhere between $10.8 billion and $12.7 billion in sales, or between a 15 percent or 35 percent year-over-year growth.