Chicago Protesters March on Downtown, Call For Federal Probe of Police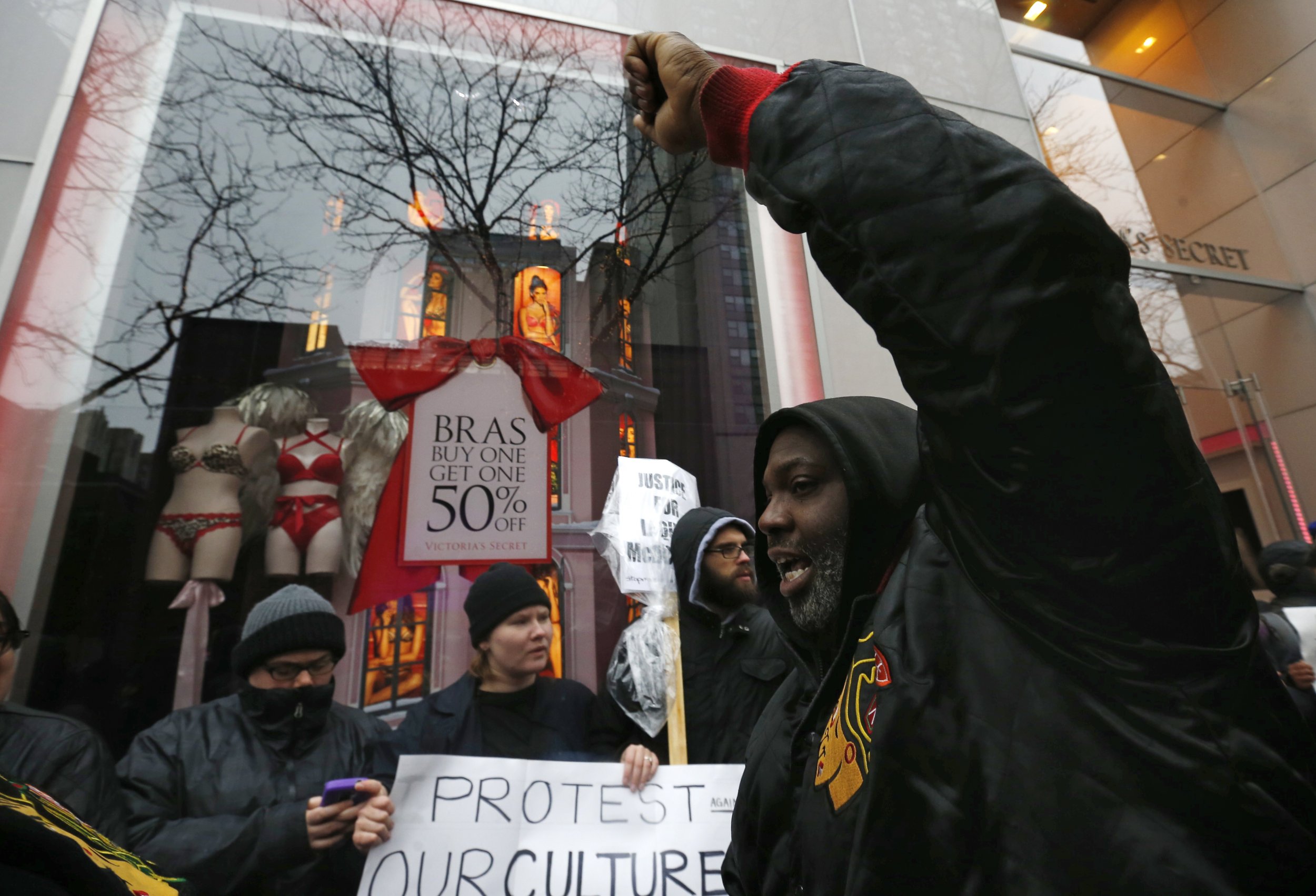 Updated | After a relatively quiet Thanksgiving day in Chicago, protests over the fatal shooting of 17-year-old African-American teenager Laquan McDonald resumed on Friday, with demonstrators calling for the resignation of the city's police superintendent in the wake of video shootage showing the teenager's death.
Civic leaders from the City Council's black caucus, as well as black community activists, marched down the Windy City's downtown Michigan Avenue, an upscale shopping and retail thoroughfare also known as the "Magnificent Mile," starting at around 11 a.m. Central Time. Protest organizers hoped to use the year's busiest shopping day to draw attention to their cause, according to a CBS local affiliate report.
McDonald was shot 16 times by Chicago Police Officer Jason Van Dyke on October 20, 2014. The city of Chicago released a video of the shooting under court order Tuesday, shortly after Van Dyke was charged with first degree murder by Cook County State Attorney Anita Alvarez. Five demonstrators were arrested Tuesday night in protests following the video's release.
Black leaders have accused the police department and Chicago Mayor Rahm Emanuel of a lack of transparency, and protesters are demanding Alvarez and police superintendent Garry McCarthy step down, on the grounds that both the criminal charges and the release of the footage shouldn't have taken over a year.
The Chicago Tribune filed a lawsuit against the Mayor's office in September, alleging a pattern of noncompliance in releasing records under the state's transparency laws, according to a CNN report. After Van Dyke was formally charged and the court ordered the release of the first video, the Tribune obtained and posted videos from the dashboard cameras of five police cars at the scene. The authorities still have not provided dash camera footage from two more police cars that were present.
The footage of the shooting, which President Barack Obama Wednesday called "deeply [disturbing]," shows Van Dyke and another police officer confronting McDonald on a freeway. In the video McDonald does not appear to move toward the officers, and the lack of audio on the tapes makes it impossible to know what prompted the first shot; police reports suggested that McDonald was moving toward the officers with a knife. Police authorities also reported that McDonald had PCP, a powerful hallucinogenic drug, in his system.
The officers were responding to a report of armed assault, and Van Dyke's attorney has said that the officer feared for his life during the encounter.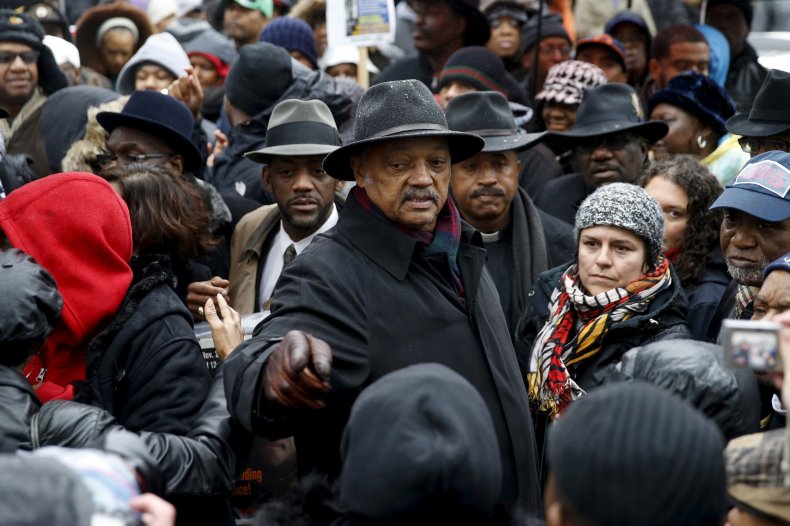 "Right now, our whole city and our whole criminal justice system is under indictment, because the people who were charged with making sure he was held accountable did it in darkness," said Kim Foxx, who most recently served as the chief of staff for Cook County Board President Toni Preckwinkle and is against Alvarez in the State Attorney's office Democratic primary in March. Foxx has received the backing of protest organizers, some elected officials and NAACP organizers in Chicago, who planned to join the Friday demonstrations alongside prominent black church leader Reverand Jesse Jackson.
Chicago Urban League president Shari Runner and other leaders are calling for the U.S. Department of Justice to investigate the Chicago Police Department for what it describes as a pattern of racially discriminatory use of force.
"We believe CPD officers have engaged in the systemic use of excessive force and carried out a pattern of discriminatory harassment against African American residents in the city," Runner said in a statement.
Garry McCarthy, Chicago Police superintendent since 2011, has said he doesn't intend to resign.
"Since I got here, I've been talking about changing the culture of the Chicago Police Department in a positive fashion. There are some very good things about the Chicago Police Department that I found when I got here," McCarthy told reporters this week, according to CNN.
Friday's protests began Chicago's Water Tower on Michigan Avenue, a historic landmark. The group then proceeded to march through the shopping district, hoping to draw attention to their demands for a federal investigation.
"It is imperative that the Department of Justice step in and correct this conduct before there is any more loss of life," Runner said.