Black Friday Sales 2018: What Are the Best Deals? Experts on What to Buy, How to Save and Store Discounts
With Black Friday—the biggest shopping day of the year—almost here, Newsweek has compiled some tips from shopping experts to help you get the best of the deals.
Planning
Planning is key, and experts recommend creating lists of items to buy for others and household items to stay on budget.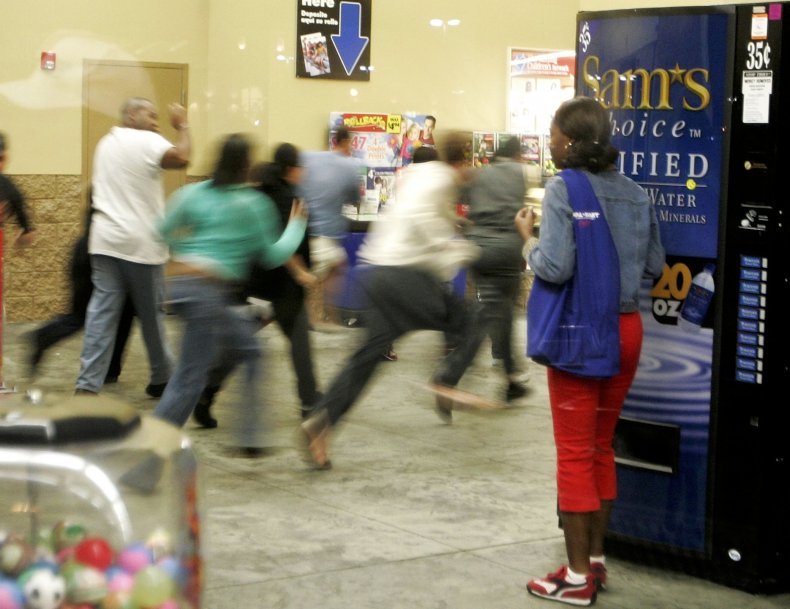 "Holiday shopping can be stressful and expensive if you don't have a strategy in place," Chelsea Hudson, consumer shopping expert at TopCashback.com told ABC News. "To ensure you have a smooth shopping experience: create and calculate a budget and then split purchases into two categories: presents [for others] and household purchases such as entertaining costs. The more prepared you are for Black Friday and the holiday shopping season, the better."
A list can also help you avoid making impulse purchases and blowing your budget.
"Before you get carried away and put five pairs of shoes and a tent in your cart, go back and look at that list again, maybe even cross items off along the way. It'll keep you focused and grounded," writes Yahoo Lifestyle's Casey Hollister.
Check Out the Apps
To help zero in on deals and plot your spending, use websites and apps that provide a rundown of available deals.
"The best Black Friday deals can be found on the apps specific to Black Friday," such as TGIBlackFriday.com and RetailMeNot.com, Claudia Lombana, PayPal's shopping expert, told Forbes.
Research
Rachel Gillett at Business Insider warned that what might seem a great bargain may not stand up to scrutiny, and shoppers should research their products.
"One of the biggest mistakes people make is buying items without really looking into them," she said.
"Some of the computer systems on sale, for example, contain about half the new tech of similar ones, and if you waited, the prices would be comparable later on.
"And many of the Black Friday sale tablets are often stripped models that have limited use. They're great to play games on, but forget hitting the internet or other uses."
Doing a Wednesday "test run" can also be a way of scouting which items you want, and getting an impression of their price before sales price reductions.
Outdated Products
Experts warned that stores may use Black Friday to shift outdated products.
"I'm always wary of tech deals, specifically laptops, tablets and TVs," said Krista Fabregas, retail/ecommerce analyst at Fit Small Business. "Stores will promote loss-leader savings [in this category]. Consumers need to look at and compare the specs of discounted goods to others on sale, and even those at regular price. This will help ensure they're good value—not lower-end models that look like a great deal, but really aren't."
Many of these items will go on sale anyway, when brands bring out their new lines a couple of weeks after Black Friday.
Sale Price Tricks
Some stores will slightly increase the price of goods before Black Friday, to make sale price cuts appear deeper.
In 2012, The Wall Street Journal reported that a fifth of the 1,743 products they tracked just before Thanksgiving were marked up in price by 8 percent.
Stores, including Walmart and Target, have special items, such as TVs manufactured for Black Friday, at lower prices but also of lower quality than regular items, CNN reported in 2014.
"A hint that it's a Black Friday special model is that it's brand-new on Best Buy's website, and it has no reviews from other shoppers," on Vincent, co-founder of EarlyBlackFriday.com, told Today.