The Best Black Friday Tablet Deals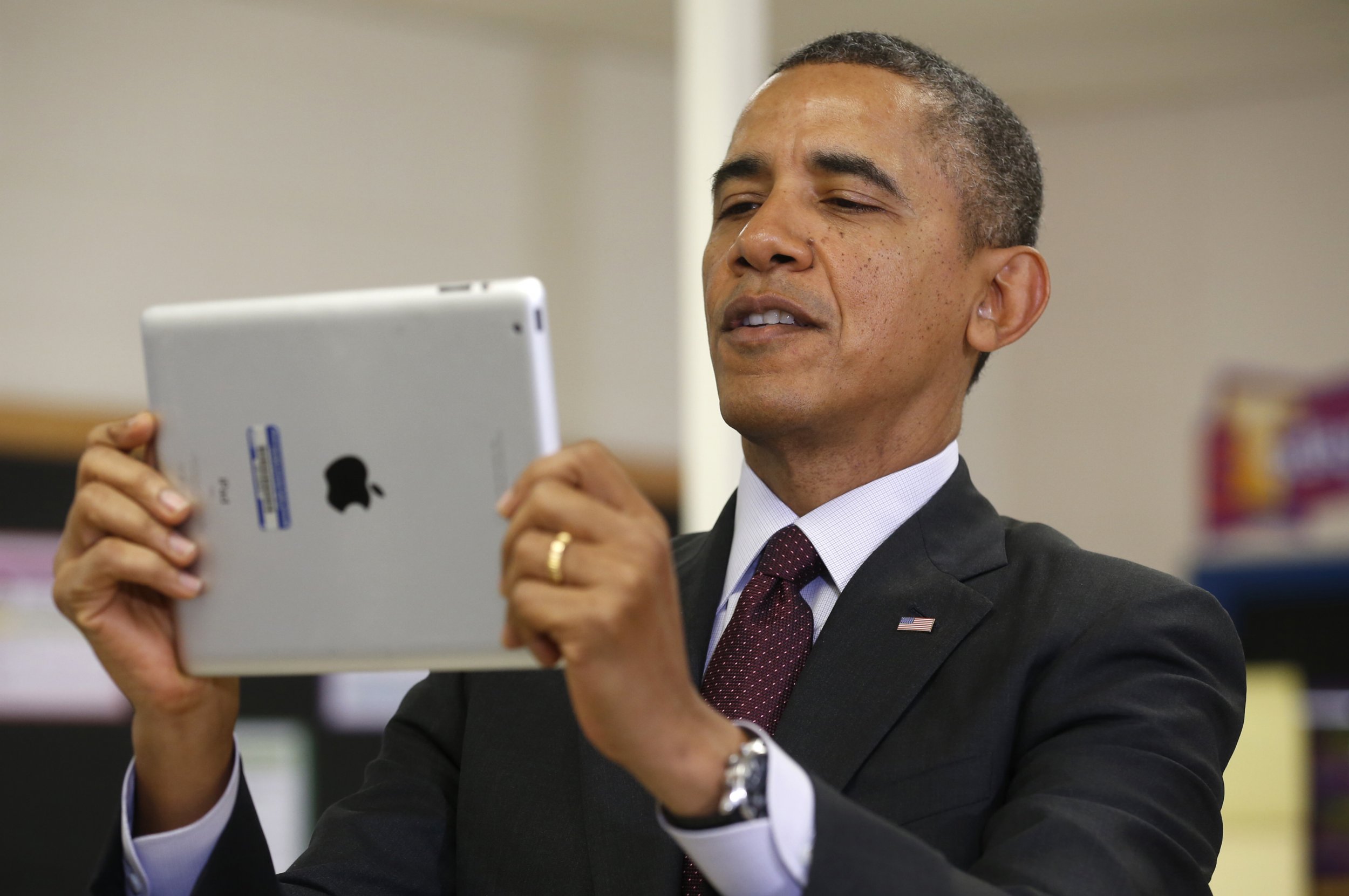 Tablets: They used to be the hippest and most-high tech device on the market. But not anymore. Yes, the iPad is still more expensive than an above-average PC, but you can buy some if its cheaper competitors for less than a family dinner at Applebee's. These devices don't have the same sort of power or memory a good laptop has. But if you're looking for an affordable way to surf the Internet or watch movies this holiday season, check out our list below.
Amazon Kindle Fire ($35; Amazon)
Amazon is having a big sale on all its Kindle products this Black Friday. The Kindle Fire is the company's most basic device, but it's probably the best tablet you can purchase for less than $100. The main reason: The Kindle Fire runs seamlessly with all of Amazon's media streaming services.
HP 7 Plus ($50; HP)
This is another good option for bargain hunters. It comes with a rear and front camera, a clean display, sturdy aluminum construction and good software that runs most apps smoothly. The camera isn't the best, but at half off, this tablet is well worth the price.
Samsung Galaxy 7-Inch Tab 3 ($8; Newegg)
Samsung Galaxy's tablets are often considered Android's answer to the iPad. They're as light and thin as their Apple competitors but come with SD card slots to expand memory storage. The 7-Inch Tab 3 is a reliable, high-end tablet that can run two applications simultaneously and has a screen display that is as crisp and bright as the iPad. The main difference between the two: price.
Toshiba Encore 2 Windows ($90; Office Depot)
This tablet is by far the best Black Friday deal out there. Normally retailing for $300, it can do all the lightweight Internet surfing and media streaming you need. It might not replace your laptop, but if you want a solid tablet for a good price, most other devices seem overpriced or underwhelming by comparison.
Venue 10 5000 Series ($150; Dell)
There are tablets and then then there are laptops disguised as tablets. This high-powered device is the latter. Not only does it boast a 10-inch display, but it also comes with a detachable keyboard and Microsoft Office. At nearly 40 percent off its sticker price, the Venue 10 5000 Series might make your current laptop obsolete.
Microsoft Surface Pro 3 ($400; Best Buy)
Best Buy is offering a $100 discount for the 64-gigabyte version of Microsoft's Surface Pro 3. A newer version of the Surface is already on the market, but this one is powerful enough to replace your laptop. Few other tablets compare to the Surface in terms of processing power, memory storage and high-resolution display. The attachable keyboard is a nice bonus too.
Apple iPad Air 2, 128 GB ($575; Best Buy)
In its retail stores, Best Buy is offering a discount on all Apple products this Black Friday. The 16-GB and 64-GB versions of the iPad Air 2 are $100 off, while the 128-GB version is $125 off. That price is still hefty, but the iPad is the best tablet on the market. It weighs less than a pound, boasts an 8-megapixel rear camera and seamlessly runs iOS9 software. It's not cheap, but quality never is.