Tesla Black Friday 2019 Sale: Deals for Model X, Model S, Model 3 and Accessories
Tesla, the electric car manufacturer, has caused a buzz on social media in recent weeks following the unveiling of its latest venture, the Cybertruck, which has already garnered 250,000 pre-orders, according to Tesla CEO Elon Musk.
But Tesla is also reportedly especially popular on Black Friday, according to the latest research by Cuebiq, a location intelligence firm which looked at foot traffic during the shopping season between October 15, 2018 and January 6, 2019. The period saw nearly 5.5 million visits to car dealers including for Tesla, as well as BMW, Mercedes Benz, Jaguar, Audi and Lexus, Marketing Daily reports.
The study also revealed that Tesla received the most visits on Black Friday last year, and saw a continual rise in visits every weekend before Christmas Eve. Tesla also took up the second highest portion of the total car dealer visits during the aforementioned shopping period (21 percent), ranking just behind BMW which saw 23 percent.
Check out Newsweek's coverage of all Black Friday deals here.
Unfortunately Tesla doesn't offer any official Black Friday sales on its latest model but there are several older designs available from its used inventory, which currently offers a string of used Model S and Model X cars, priced from $35,700 for a 2014 Model S (with 4.99 percent APR for 72 months, $5,000 down payment) to $100,800 for a 2019 Model X (with 4.99 APR for 72 months, $10,080 down payment).
Customers can also track down deals with private sellers on websites like MY EV which may offer discounted prices on an individual basis.
TSportonline, claimed to be the "world's first Tesla tuner," is also offering a range of Black Friday Cyber Monday offers, including discounts from $150 for services costing between $700-$1,350 to a maximum discount of $1,500 for services costing more than $6,751. The discounts are valid until December 2, while customers can enjoy 10 percent of all services through all of December. See the website for full terms and conditions.
For those who already own a Tesla, Black Friday is a good time to take advantage of deals on accessories and other DIY customization features, such as the ones offered by EV Items, which sells "premium accessories for your Tesla," the company describes.
EV Items is hosting a Black Friday sale that slashes prices on everything by 25 percent. Highlights include a Tesla Model X aluminum key fob cover priced at $32.99 (reduced from $44.99), a set of pouch organizers for Tesla Model S and X priced at $24.99 (reduced from $32.99) and a set of multi-purpose T-hooks for Model X costing $27.99 (reduced from £34.99).
Tesletter features a string of Black Friday and Cyber Monday discounts of up to $50 and up to 40 percent savings on various Tesla accessories across Model 3, X and S, including dashboard wraps, dashcam videos, rear seat locksets, screen protectors, air fresheners, cooler boxes and license plate mounts.
And if you're feeling lucky, you may be able to win a Tesla Model 3 car by signing up with Blink Tees, a screen printing company base outside Chicago. The company is hosting a special Black Friday event where those who order more than 30,000 T-shirts on their website will have the chance to win a Tesla Model 3.
The T-shirt orders can be placed at https://blinktees.com/blackfriday and every order placed is eligible to receive a Tesla Model 3, among other prizes such as an Apple iPad, Airpods or a Bitcoin, depending on the size of your order, PR Newswire reports.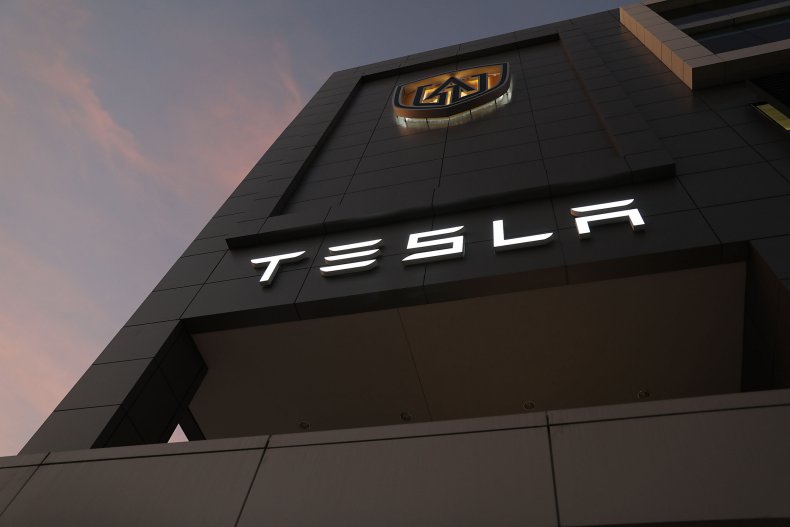 Newsweek has affiliate partnerships. If you make a purchase using our links, we may earn a share of the sale.