Black Friday May Be the Worst Time of Year to Shop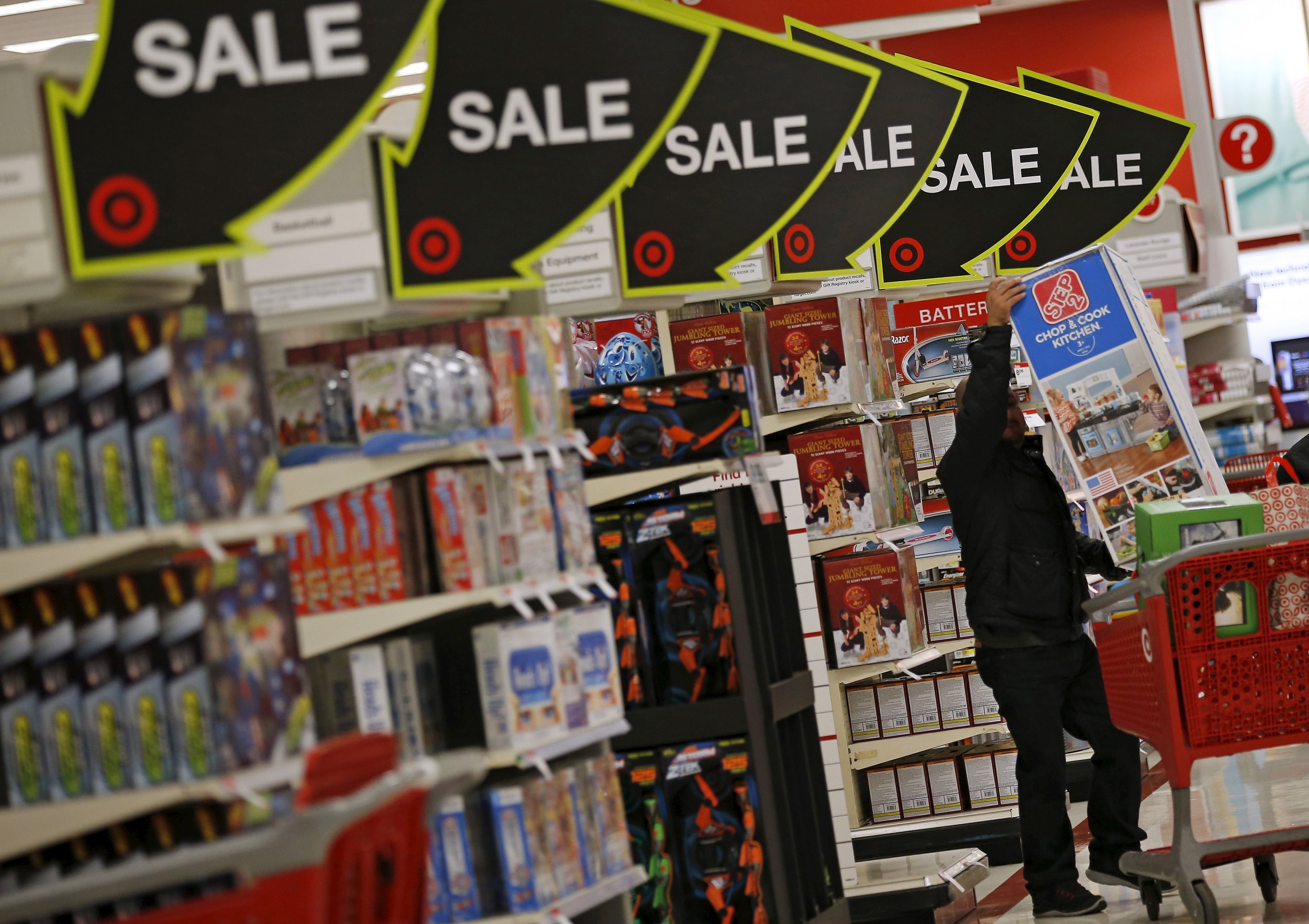 This article originally appeared on The Motley Fool.
Remember when Thanksgiving meant fun times and good food with family and friends? These days, most of us barely get a chance to digest our turkey before heading out to stores or going online in an attempt to snag some coveted goods at a discount. And though the idea of rising at the near-crack of dawn and battling crowds at popular retailers is enough to make most of us want to stay in bed, these days, you don't even need to leave your house to get in on the Black Friday action. An estimated 205 million Americans went shopping last year over Black Friday weekend, slightly more than half of whom limited their purchases to those acquired online. But while Black Friday may be known for offering the lowest prices of the year, in reality, it's one of the worst times to shop.
You've got to hand it to the folks who market those Black Friday deals—they're generally pretty good at what they do. The goal of a typical Black Friday retailer is to attract customers by offering a few key products at a so-called discount. Then, once those "deals" run out, the retailers have still got you in their hooks because you're already in their stores or on their sites, at which point you're more likely to buy something else—even if it's not on sale.
One thing to keep in mind about Black Friday is that the advertised "deals" tend to be very limited in quantity. Even if you're willing to camp out in a store parking lot to be one of the first people in line when the doors open, you might still lose out on the products you were hoping to buy. And that's when Black Friday retailers really start to capitalize.
So let's talk about those bargains that are too good to pass up: a flat-screen TV for $200 that normally goes for $400! A gaming system for $150 that usually sells for double! How can retailers afford to part with these products for such little money?
The answer is: They can't, and they don't. See, what many retailers do is offer lower-quality versions of popular products specifically for Black Friday. These inferior versions are known as derivatives, and they're typically made with cheaper materials and parts that enable retailers to offer them at such low prices. Purchasing a derivative means running the risk that a so-called name-brand product will fail you the minute its warranty runs out, so be sure to do your research before you buy. Specifically, you may want to think twice about buying a TV on Black Friday, especially one that's only available at a single retailer and whose model number has magically never existed before.
What about the savings?
Of course, not all products sold on Black Friday are derivatives. A lot of the products you'll see online and in stores are the same items you'll see year-round, in which case it probably pays to jump on what could be the lowest prices of the year, right? Wrong. The Wall Street Journal studied pricing data across a wide range of product categories, and it found that most items are offered below Black Friday price points at different times throughout the year. For example, there's data suggesting that you're more likely to get a better deal on a new car in April than on Black Friday. Meanwhile, flat-screen TVs often get discounted the most the week before the Super Bowl. And if you're buying jewelry for that special someone in your life, you'd best wait till after Valentine's Day, when you're likely to score the deepest discount.
Of course, there are always exceptions, and if you play your cards right, you might come away with a deal so fabulous you'll need to resist the urge to tweet about it. But if your plan for Black Friday is to visit your favorite retailers, either in person or online, and snatch up every product in sight, there's a good chance you'll wind up overpaying for most items and busting your budget in the process.
Remember, buying an $80 toaster oven you don't need for $40 isn't saving $40; it's wasting $40. So if you do insist on doing some Black Friday shopping, make a list and stick to it. Otherwise you might come home with a mountain of debt, and that's no way to ring in the holiday season.
This deadly retirement "sin" could cost you $42,855
If you want the best for your family and for your finances, then you'd better be sure to avoid these 7 deadly "sins"! HINT: We're all guilty of #1… while #2 alone could cost you a whopping $42,855*… and #5 is practically criminal! Now here's the good news. One top financial planner—working alongside the experts at Motley Fool Wealth Management—has just put the finishing touches on a brand-new report, "The 7 Deadly Retirement "Sins" (And How to FIX Them)." And your copy is 100 percent free today. Inside this no-nonsense guide, you'll discover how much you should be saving, plus tips and tricks to wring the most out of your Social Security and 401(k). Don't miss out on your free copy! Get the eye-opening report now.