Black Friday Battle: Xbox vs. PlayStation Sales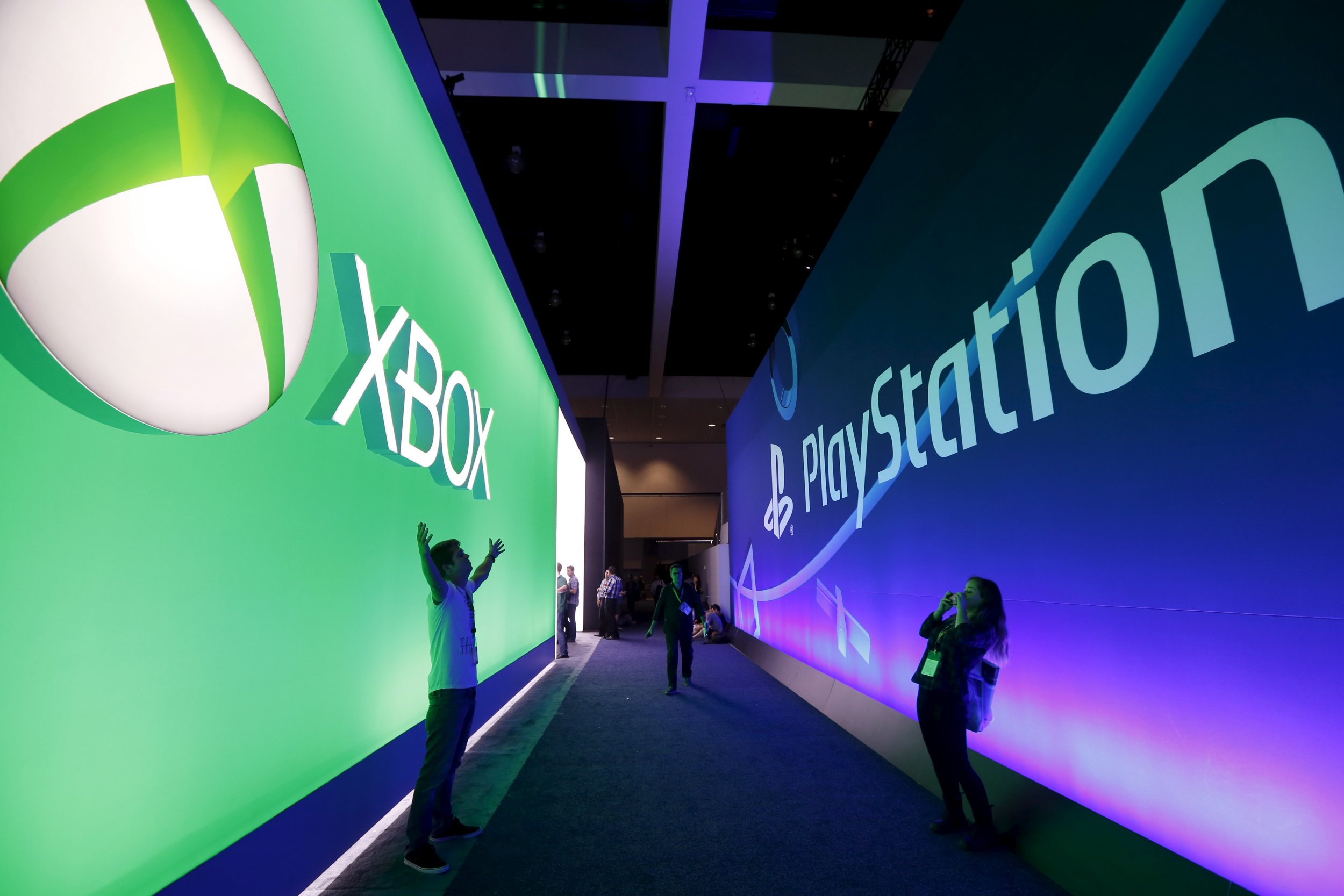 What's Black Friday without video games? Along with televisions and computers, they're always national best-sellers. This year will be no different. And with Microsoft and Sony still battling it out for console supremacy, those who choose to upgrade will get to experience flashier graphics and games that will suck you in for hours. Here's a guide to all your holiday gaming desires.
Xbox One or a PlayStation 4 (PS4): For a more powerful gaming experience, experts recommend the PS4. But for a more well-rounded media experience, many prefer Xbox One due to its stellar voice command system and ability to run games and other apps simultaneously. With some new versions of classic video game franchises, like Halo 5 for Xbox One or Final Fantasy XIV for PS4, sometimes the best way to choose a console is by deciding what games you want play more. As a guy who grew up playing Halo, I would choose Xbox One—but only by the slimmest of margins.
Related: Black Friday and the Ever-Shrinking Cost of Tablets
Where Should I Buy a New Console? So you decided, like me, you want to buy the Xbox One console because of Halo 5. Many of the big-box retail stores are selling Xbox One consoles at a discounted price with other best-selling videos bundled in. Here's a list of some of the best deals:
Xbox One 500GB with Gears of War: Ultimate Edition Bundle and Fallout 4 (Dell, $300)
Xbox One 500GB with The Lego Movie videogame (Kohl's, $300)
Xbox One 500GB Console with Gears of War: Ultimate Edition (Amazon, $332)
Xbox One 1TB Holiday Value Bundle with Gears of War: Ultimate Edition , Rare Replay , and Ori and the Blind Forest (Gamestop, $350)
For those who still want to play the PS4, many of the same stores are selling the console in similarly priced bundles. Here are some deals worth noting:
PS4 500GB with Uncharted: The Nathan Drake Collection (Best Buy, $300)
PS4 500GB with Star Wars Battlefront (Best Buy, $350)
PS4 500GB with Grand Theft Auto V and Last of Us (Newegg, $400)
PS4 1TB with Call of Duty: Black Ops III and Destiny: The Taken King (Gamestop, $430)
Older Consoles: For those who don't want to spend $300-plus on video game systems, there are still sales on older generation consoles like the Xbox 360 and the PlayStation 3 (PS3) or alternative consoles like the Nintendo Wii U. Some of the deals involving pre-owned Xbox 360 and PS3 are rip-offs. At Gamestop, a 250GB Xbox 360 with five free games and a 120GB PS3 with four free games cost $130 and $140, respectively. That's probably the best deal out there.
Related: Wearables: The Ultimate Black Friday Bling
Individual Games: In addition to the consoles, there are a lot of games on sale,too. Gamestop is offering some deals for select PS4 games like Batman: Arkham Knight, Mortal Kombat X and Battlefield 4 for $30. It's also selling Xbox One games such as The Witcher III: Wild Hunt, Far Cry 4 Complete Edition, and Borderlands: The Handsome Collection for $30.
Amazon has also great deals for both Xbox One and PS4 games—albeit at a smaller quantity than Gamestop. The limited edition of Halo 5: Guardians on Xbox One is on sale for $70, a 30 percent discount. Game on!