Black Gen Zers Trust Organized Religion More Than Other Ethnic Groups of Same Age
Black people are the most traditionally religious among young Americans, according to a wide-ranging study that surveyed more than 10,000 people aged 13-25, collectively known as Gen Z.
The study hails from Springtide Research Institute. The institute previously released its report, "The State of Religion and Young People 2021," in October, but on Wednesday, Springtide shared with Newsweek a tranche of data it had held back.
Springtide asked eight questions related to organized religion, and in all cases Black people answered in the affirmative more so than did Hispanic people, white people or Asian people.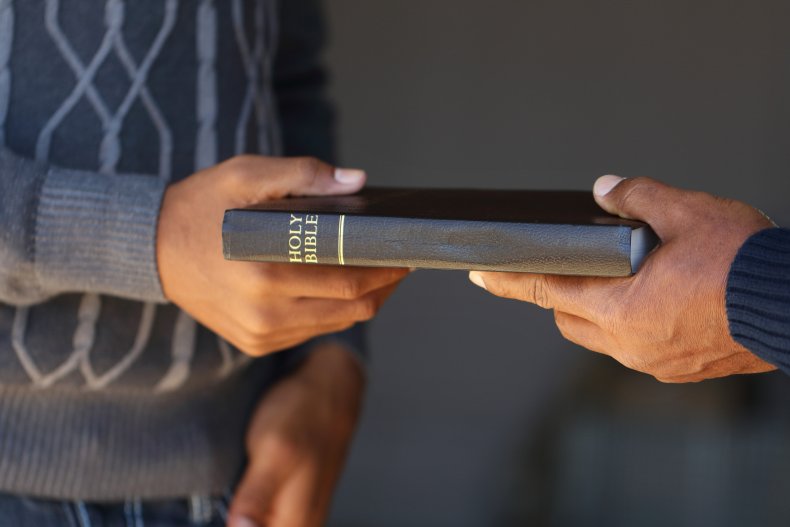 Participants were asked whether or not certain statements applied to them. The statements were: "I am flourishing in my faith life;" "I trust organized religion;" "I consider myself a religious person;" "I consider myself a spiritual person;" "I attend religious services at least once a month;" "I have no doubts that a higher power exists;" "I pray daily;" and "I pray during challenging/difficult times."
"More than just a place to worship or a community of affinity, churches have historically played a very comprehensive role in the lives of many Black people, including meeting religious, social and political needs, among others," said Dr. Josh Packard, the executive director of Springtide. "That historical experience is still present for young Black people in the U.S. There is good reason to believe that, even in a modern world, these historical roots and forces still matter."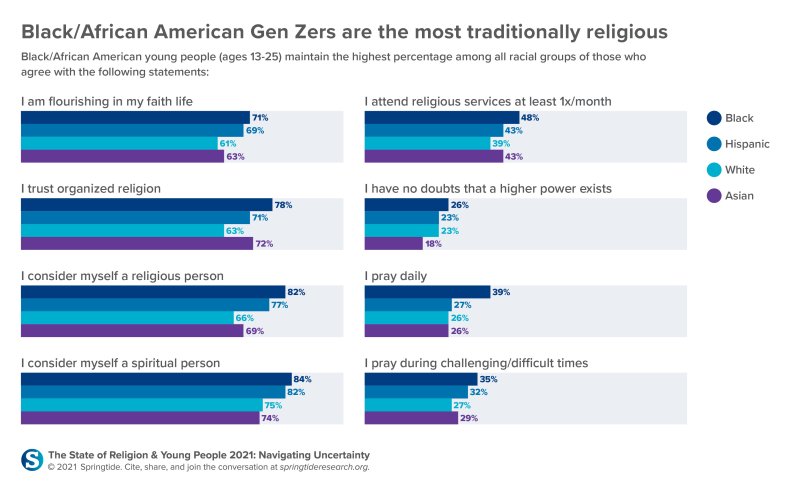 Among other previously unreleased data, the young people said they are "flourishing a lot" in their faith lives also report more often that they are flourishing in their romantic lives, friendships, family lives, finances, social and online lives and a host of other categories.
"Faith, religion and belief have always been a protective factor against the hardest times of life," said Packard, noting that the coronavirus pandemic and lockdowns qualifies as difficult.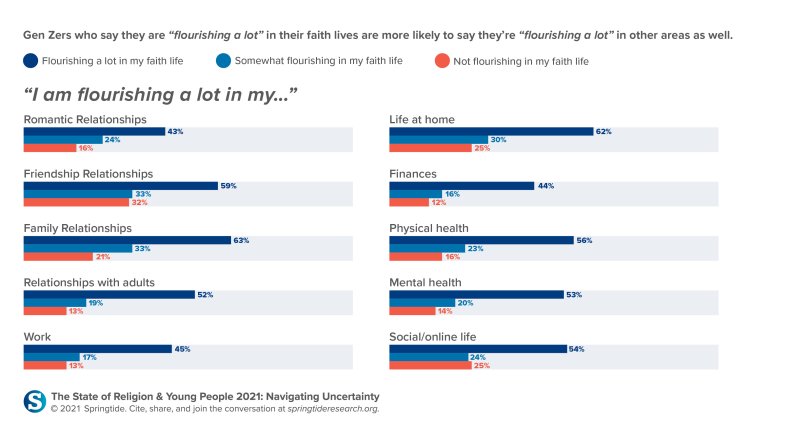 "Young people consistently tell us that they're better off when they believe than if they don't," he said. "I'm not so quick to draw the conclusion that more religion is always better. However, I think one very compelling way of looking at that data is that we simply don't do a very good job of addressing young people's existential questions in any other social institution."
One area in which the religious did not answer in the affirmative more so than did atheists or agnostics was a question asking if they "care very deeply" about racial or social justice.
"On the one hand, the term 'social justice' can be a dog whistle for both those on the right and the left, making it complicated to disentangle," said Packard. "We do know that Gen Z of all religious persuasions are driven by values and justice issues, but that's not particularly unique to this generation. Young people are almost always more committed to these issues than older cohorts."