Black Harvard-educated Doctor Helped Patient on Flight, Says Delta Racially Profiled Her When Confronted About Qualifications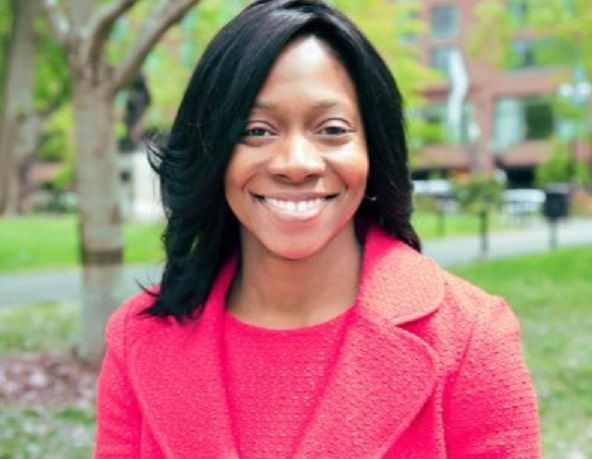 A doctor has said she was racially profiled by two flight attendants while she was trying to assist a fellow passenger on board a Delta airlines flight.
Dr Fatima Cody Stanford, a physician and expert in obesity medicine, said she was repeatedly asked about her credentials by the crew members while she was trying to provide care to a woman sat next to her who had started shaking and hyperventilating.
Stanford, who works at the Massachusetts General Hospital and trained at Harvard, claimed one attendant came to ask if she was a doctor during the flight from Indianapolis to Boston while she was stabilizing the passenger.
After showing her license, a second flight attendant then came forward to ask about her credentials and whether the license did actually belong to her.
Stanford later vented her frustration at the incident in a series of tweets sent to the airline.
''@Delta my experience last night when a fellow passenger needed help shows that being a @harvardmed @MassGeneralMDs does not shield from racism #WhatADoctorLooksLike #ILookLikeADoctor #ILookLikeASurgeon #BiasInMedicine #implicitbias #BlackWomenDoctors do exist," she wrote.
"@DeltaAirlineUS I am very disappointed that your policies on diversity have not lead [sic] to any change," Stanford added.
"As a black woman doctor who showed my medical license to help a passenger on DL5935 your flight attendant still did not believe I was a physician."
Speaking to CNN, Stanford said the whole experience was "bewildering."
"The validity of me as a physician is being called into question," she added.
The airline did respond to Stanford via social media. "I am so sorry for your frustration Dr Stanford," the airline tweeted. "Please know that Delta does not condone discrimination for any reason and we take your comments very seriously. We are looking into further and will be reaching out to you directly."
In a further statement, Delta apologized for the incident and said that the flight attendants in question "initially misread" Stanford's credentials.
"We thank Dr Stanford for her medical assistance, onboard Republic flight 5935 IND-BOS, and are sorry for any misunderstanding that may have occurred during her exchange with the in-flight crew," a spokesperson for Delta told Newsweek.
"According to the Republic Airline flight crew's account, they initially misread the credentials offered by the doctor and went to reconfirm her specific medical discipline. We are following up with the employees involved to ensure proper policy is followed moving forward.
"Dr Stanford's care for the passenger remained uninterrupted throughout the duration of the medical issue."