Black High School Student Punches White Student Pictured in Nazi Regalia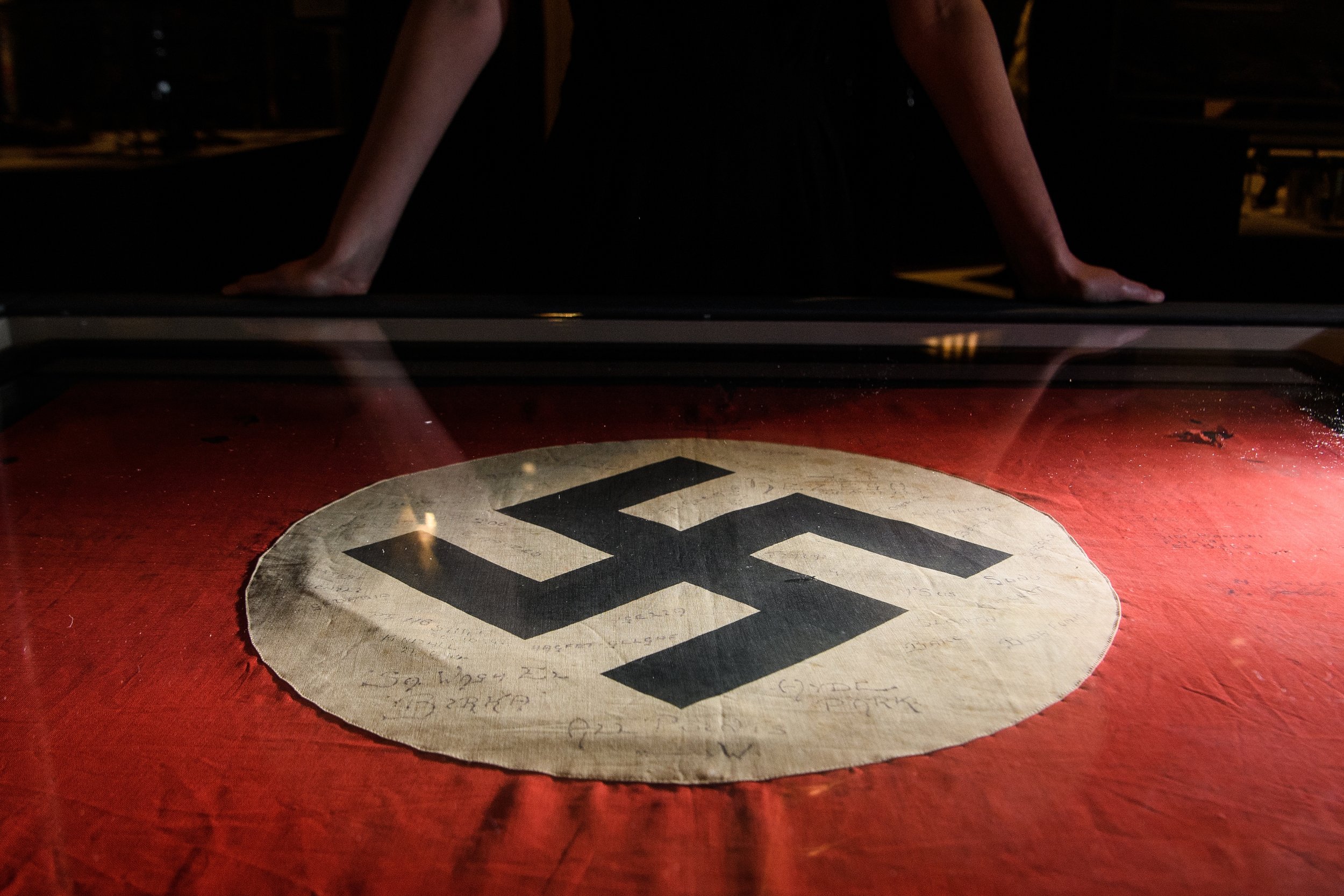 Two unnamed students got into an altercation after one, who allegedly had donned Nazi regalia, made the T-pose.
The fight, which occurred in August at Mountain Vista High School in Highlands Ranch, Colorado, recently garnered national attention again after a video of the altercation was made public. At lunchtime, a white student was doing a T-pose, Douglas County Lieutenant Lori Bronner told KMGH.
A T-pose is when a person stands with their arms outstretched horizontally, making a T with their body. The pose is a popular meme among gamers to demonstrate dominance, but Bronner said it's also been used by the Ku Klux Klan to "represent a burning cross."
The black student saw the white student doing the pose and confronted him. During the confrontation, the black student spit on the white student, an action the white student reciprocated. As dozens of students observed the altercation in the courtyard, the black student abruptly turned and punched the white student in the face, causing him to fall to the ground.
Police officers told The Denver Post that the black student also kicked the white student while he was curled up on the ground. Bonner explained to KMGH that during the altercation, the white student grabbed a landscaping rock and threw it at the black student, but missed him. The white student also called the black student a racial slur.
Security broke up the fight and Bonner told The Denver Post that both students were arrested. The white student was charged with harassment, disorderly conduct and criminal attempt assault for throwing the landscaping rock. The black student was charged with assault, harassment and disorderly conduct.
A review of the white student's Instagram conducted by The Denver Post found multiple photos of him wearing Nazi uniforms. While the student was wearing a green jacket at the time of the altercation, the school told The Denver Post that there was no Nazi insignia on the jacket.
"Principal Michael Weaver told the parents that there was an altercation between two students," Paula Hans, spokeswoman for the Douglas County School District, told The Denver Post. "The administration worked with the students and families directly involved as well as the Douglas County Sheriff's Office."
Bonner explained to KMGH that incidents like the one that transpired in August are rare and that the department hasn't had any other similar situations.
In late September, concerning graffiti appeared on the wall of the Mountain Vista High School gym, the term being a combination of the N-word and igloo. Freshman football coach Karl Coleman told KDVR that he, along with all the black coaches, thought it was racist and directed at them. Principal Michael Weaver sent a letter to parents of football players calling it "intolerable" and said that steps were immediately taken to cover the graffiti after it was discovered.