Hospital Ordered to Pay Female Non-White Nurses $600,000 Over Discrimination
A healthcare provider must pay a total of $625,000 to Black and Hispanic nurses and other non-white female staff after a review found it had discriminated against them.
Cooper Health System, which operates as Cooper University Health Care (CUHC) in New Jersey, "categorically denies" it discriminated against both would-be employees and its serving staff, but has agreed to pay up after it was hit with the settlement bill.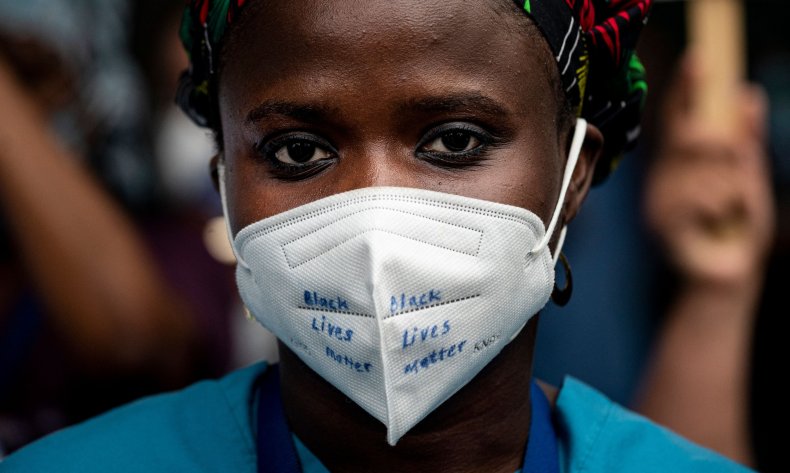 The federal contractor—which has contracts with Centers for Disease Control and Prevention, the Drug Enforcement Administration and the Consumer Product Safety Commission—must now pay a total of $625,000 in back pay and interest to those involved in the class settlement after reaching a conciliation agreement with the U.S. Department of Labor.
The settlement comes after the department's Office of Federal Contract Compliance Programs (OFCCP) found that the company was responsible for hiring and compensation discrimination at its teaching hospital and biomedical research facility, Cooper University Health Care in Camden.
The OFCCP found that, from July 1, 2016 to December 31, 2017, Cooper discriminated against 64 female Black and Hispanic applicants who were interested in positions as nurse associate PRNs [pro re nata or "on call" roles].
The review also found that the organization discriminated against 337 women employed in supervisor, nursing or clerical positions by paying them less than their comparable white and male co-workers.
These actions were deemed to have "violated Executive Order 11246, which prohibits federal contractors from discriminating in employment decisions based on race, color, religion, sex, sexual orientation, gender identity or national origin," according to a statement released by the Department of Labor on Monday.
The company has now agreed to pay $625,000, including $514,463 in back pay and $110,536 in interest, to those who were affected. The contractor also will also ensure its personnel and compensation practices, including recordkeeping and internal auditing procedures, meet legal requirements in future, the statement concluded.
The OFCCP's Northeast Regional Director Diana Sen said: "When an employer accepts a federal contract, they must ensure equal opportunity in its hiring practices and pay their workers their full legally earned wages and benefits. This agreement will have a lasting impact on Cooper Health System's workforce and sets a standard for the industry."
But Cooper added that the federal contractor never discriminated against either employees or applicants and denies the allegations.
CUHC's Senior Vice President of Communications Thomas Rubino told Newsweek in a lengthy statement: "Cooper University Health Care is a leading academic health system with an incredibly diverse workforce and patient population. Cooper categorically denies the preliminary findings of the Office of Federal Contract Compliance Programs (OFCCP).
"Cooper does not discriminate, and its hiring and compensation practices exceed all regulatory standards. Furthermore, no agency or court has found that Cooper violated any laws nor engaged in unlawful discrimination.
"Cooper is known for its leadership in compensation practices and was the first health system in the state to institute a $15-an-hour minimum wage. We use national experts to ensure employees are paid fairly and equitably," Rubino added.
"Cooper is proud of its record of hiring, promoting, and retaining women and minorities. The health system's workforce is made up of 75 percent women and 40 percent minorities. In the last 18 months, 50 percent of promotions at Cooper were earned by minority team members. Cooper's record speaks for itself," he said.
"Cooper's settlement of this matter was a business decision to avoid spending millions of dollars on further legal proceedings rather than patient care. OFCCP's preliminary findings were based on a statistical analysis of data that was nearly seven years old."
Rubino added: "We could not disprove these preliminary findings because, seven years ago, records related to recruitment and promotions were manually maintained and some were missing. Cooper now has new, state-of-the-art electronic recordkeeping systems in place.
"Cooper is pleased to end this costly review."
The OFCCP had launched a class member locator to identify applicants or workers who may be entitled to monetary relief as a result of alleged discrimination.
Other Cooper Health System workers or applicants who allege that they may also have been affected should call OFCCP's toll-free helpline at 800-397-6251 to find out more about the settlement.