A #BlackHogwarts TV Show? The Lucas Brothers Have the Script Ready to Go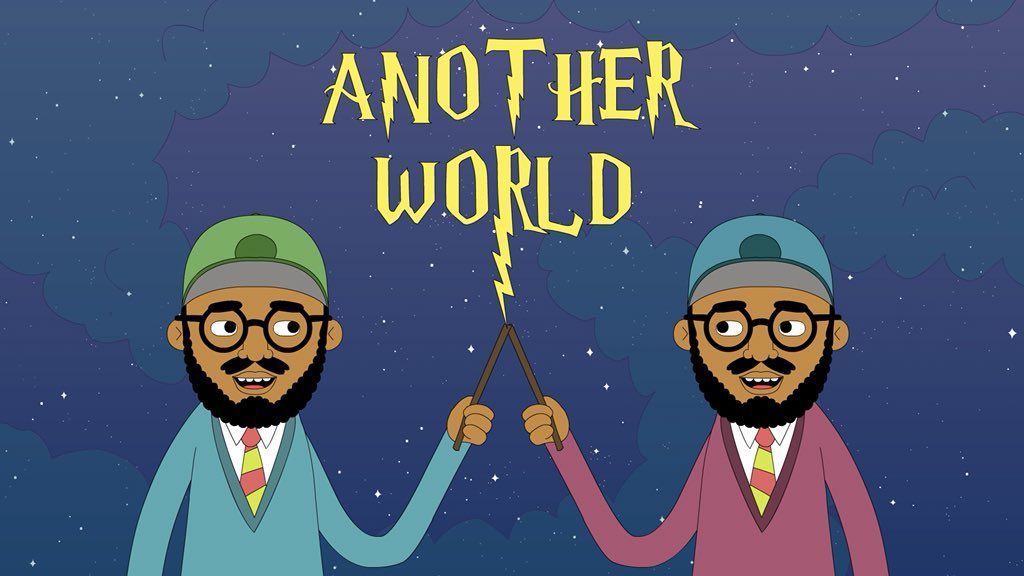 Whether it's drawing fanart of a black Hermione or tweeting about #BlackHogwarts, non-white Muggles find ways to carve out spaces in the overwhelmingly white world of Harry Potter. And on Thursday, fans of color gleefully used the #BlackHogwarts hashtag to imagine what J.K. Rowling's Wizarding World would look like with more black characters.
"Conversation about Voldemort at the nearest #BlackHogwarts barbershop," wrote Twitter user Patrick Lewis. "His Mama named him Tom, Imma call him Tom!"
Others shared black actor names for their dream cast in a #BlackHogwarts film adaptation. One user suggested Donald Glover as Harry Potter, Morgan Freeman as Albus Dumbledore and Samuel L. Jackson as Hagrid. Even Rowling got involved. "Seeing them and loving them," the author wrote when a fan asked if she'd seen the tweets.
But there was one #BlackHogwarts tweet that promised more than just fantasy: "We actually wrote an animated show where we get stuck in a magical HBCU. A bunch of TV networks passed on it. I thought the script was dope. They all basically said it was 'too weird' and no one would watch it. 99 percent of the executives were white. Hollywood!"
The tweet came from Keith and Kenny Lucas, the creators of the animated Fox comedy Lucas Bros. Moving Co. The stoner comedy, starring animated versions of the identical twin brothers, was canceled in 2015 after two seasons. The brothers bounced back in 2017 with their first stand-up comedy special, On Drugs, on Netflix.
But three years ago, the Lucas Brothers worked on a project with writer Nick Weidenfeld that never got off the ground: Another World. And this project looked very similar to the picture #BlackHogwarts was painting.
"It was the Lucas Bros in a magical universe like Harry Potter, but for a historically black college or university." Keith Lucas told Newsweek on Friday. The idea, he said, came from an unaired episode of Lucas Bros. Moving Co he and his brother wrote three years ago. The show would star the Lucas brothers as stoner-wizard students who, like Harry Potter, are destined for greatness—unlike the Boy Who Lived, though, they had no desire to be great. "We prefer to be mediocre wizards," Lucas laughed.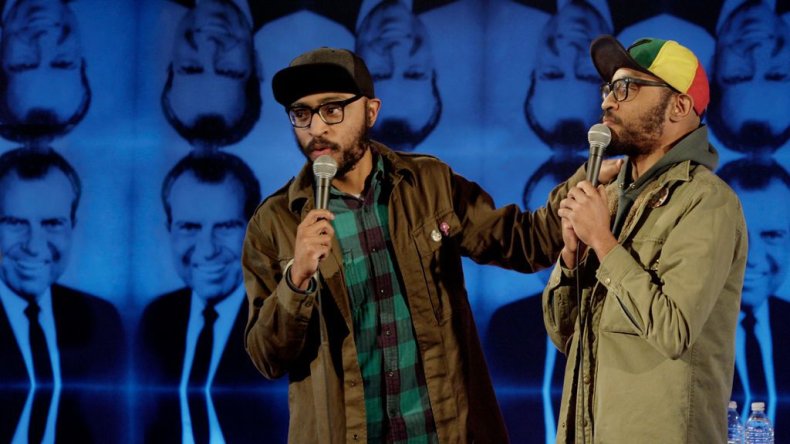 For the supporting roles, the brothers had voice actors in mind while writing: Jerrod Carmichael as a militant black professor named the Great Rodini, Eric Andre as the headmaster, Tiffany Haddish as a fellow student, pro-wrestler Steve Austin as the "Voldemort/Trump" president of the magical world and comedian Eddie Griffin as Eddie Griffindoor, "an anthropomorphic door that sounds who dreams of being a stand-up comedian, and not just a door." Unfortunately, the pitch never got an executive's stamp of approval.
"Everybody rejected it," Lucas said. "We basically heard that no one would want to watch the show."
But social media said otherwise. The Lucas's #BlackHogwarts tweet garnered nearly 10,000 retweets in just 24 hours. "MAKE. THIS. NOW," replied one Twitter user. "Seriously, someone make this happen," wrote another.
"After seeing that hashtag go viral, we realized there's a big appetite out there," Lucas said, adding that he and his brother were overwhelmed by the support for the show. "Black people love Harry Potter, we love magic, we love all of these things."
Lucas said he "absolutely" intends to re-pitch Another World to Netflix and other networks now that the support for the show is clear.
"I'm curious to see how executives will respond when they see there is actually a market out there," he said. "We've all been influenced by J.K. Rowling's masterpiece and I think it's absolutely time for black folks—and people of color in general—to get some representation in the magical universe."