'Black is King': What Is the New Beyoncé Film and What Time Is It Released?
Black is King is the first film to come out of Beyoncé's deal with Disney+, with the release set for this week. The Beyoncé movie, which was produced, co-written and co-directed by the Lemonade performer, is a visual album that uses songs from her Lion King: The Gift album to retell the story of The Lion King and celebrate Black lives around the world.
Naomi Campbell, Lupita Nyong'o and Beyoncé's husband Jay-Z are among the stars appearing in Black Is King, which will feature music videos for songs like "My Power," "Mood 4 Eva" and "Brown Skin Girl."
Disney+ will release Black is King on Friday, July 31, and the streamer has already released a trailer which sees Bey narrate over clips from the movie.
What is Black is King?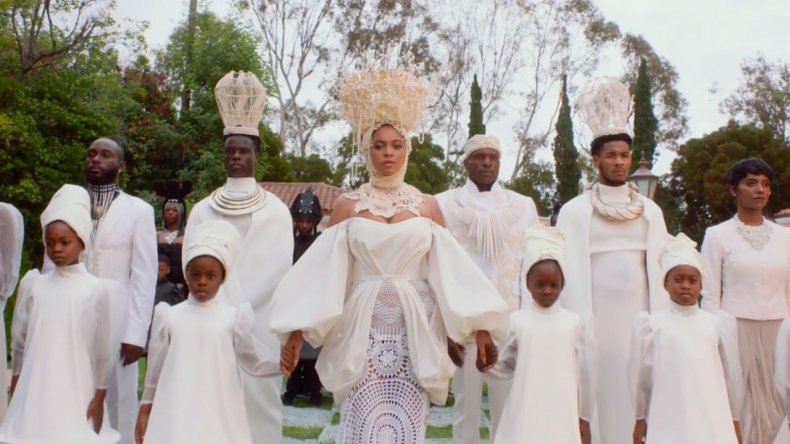 In a statement, Disney+ described Black is King as a "visual album from Beyoncé [which] reimagines the lessons of The Lion King for today's young kings and queens in search of their own crowns.
"The voyages of Black families, throughout time, are honored in a tale about a young king's transcendent journey through betrayal, love and self-identity. His ancestors help guide him toward his destiny, and with his father's teachings and guidance from his childhood love, he earns the virtues needed to reclaim his home and throne.
"These timeless lessons are revealed and reflected through Black voices of today, now sitting in their own power. Black Is King is an affirmation of a grand purpose, with lush visuals that celebrate Black resilience and culture. The film highlights the beauty of tradition and Black excellence."
The visual album will tell the story of a young African king, based on The Lion King's Simba (who himself is based on Shakespeare's Hamlet), who is cast out from his family and has to survive outside of his kingdom.
However, his story will be told via the stories of modern-day Black people across the world, which include Beyoncé's famous friends like Kelly Rowland as Pharrell Williams, Beyoncé herself and family members like Jay-Z, her mother Tina Knowles-Lawson and child Blue Ivy Carter. The story will also be told via songs from The Gift, similar to what Beyoncé did with her previous visual album, Lemonade.
Apart from "My Power", "Mood 4 Eva" and "Brown Skin Girl," Disney+ has not revealed which songs will feature in Black is King.
However, Pharrell's name on the cast list suggests that we will get a music video for "Water."
Similarly, Yemi Alade is appearing in Black is King, which means she may perform not only "My Power" but also "Don't Jealous Me," while Shatta Walle's appearance may be for the "Already" music video and Jessie Reyez's for "Scar."
What time will Black is King be out?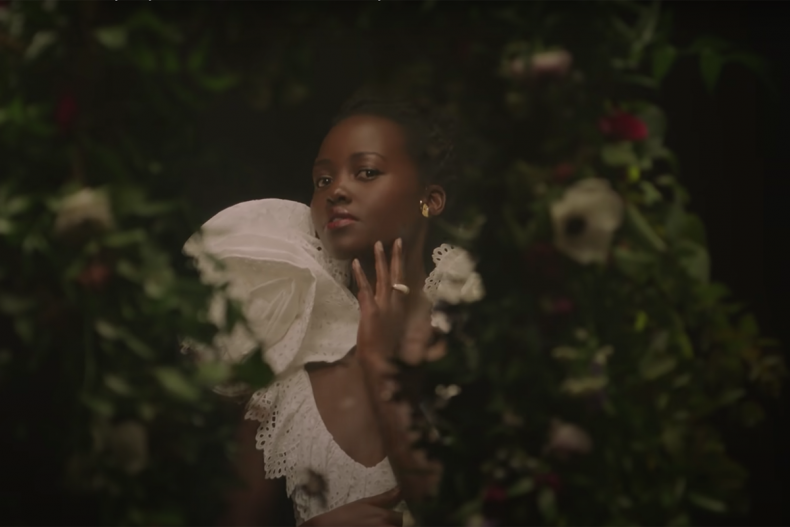 The release date for the Beyoncé visual album is Friday, July 31, when the movie is expected to be released at midnight PDT.
When it comes to your country, however, will depend on your time difference from America's west coast, whose time zone is currently seven hours behind GMT/UTC.
If Black is King does release at midnight, if will come to other major territories at the following times:
Australia: 5:00 p.m. AEST / 4:30 p.m. ACST / 3:00 p.m. AWST
Brazil: 5:00 a.m. FNT / 4:00 a.m. BRT / 3:00 a.m. AMT / 2:00 a.m. ACT
Canada: 3:00 a.m. EDT / 4:30 a.m. Newfoundland / 4:00 a.m. ADT / 2:00 a.m. CDT / 1:00 a.m. CST/MDT / 00:00 a.m. PDT
Central Europe: 9:00 a.m. CET
Eastern Europe: 10:00 a.m. EET
India: 12:30 p.m. (noon) IST
Mexico: 2:00 a.m. CDT / 1:00 a.m. MT / 00:00 a.m. PDT
U.S.: 3:00 a.m. EDT / 2:00 a.m. CDT / 1:00 a.m. MDT / 00:00 a.m. MST/PDT / 23:00 p.m. on June 26 AKDT / 21:00 p.m. on June 26 HST
United Kingdom: 8:00 a.m. BST
As Disney+ is not currently available in Africa and the Middle East, the visual album will air on TV in a number of countries in the region. Canal+ Afrique and M-Net will be airing the film on Saturday, August 1, while OSN will air Black is King in the Middle East and North Africa.