Black Lab Rescued After Being Stuck In Culvert for 13 Hours, the Second Dog In Two Weeks to Get Trapped
An Ashland, Tennessee dog named Mako has been rescued from a culvert pipe after being trapped for 13 hours, according to WKRN.
With arthritis and over 12 years old, the dog got stuck in the pipe at about 12:30 p.m. Wednesday local time, just outside of its owners' home.
Mako, a black lab, was stuck sitting still while Ashland City Fire Department used multiple tools and spent much of the day breaking through the house's driveway and then cutting through the pipe to rescue him.
Authorities could only speculate as to how Mako ended up in his predicament. "It was like an open hole at the beginning of the culvert and he kind of fell into it accidentally and with his disabilities, he couldn't get out of that hole," said Ashland City Fire Chief Chuck Walker to WKRN.
"We cut away probably a six by six-foot section of concrete and it was probably about six to eight inches thick, it was thick concrete," Walker said. Eventually an mini excavator was employed.
"We scored the concrete and broke it where the excavator could pull it up and then we used chisels and saw where we could pull it up and reach access. Once we removed the concrete we cut a hole in the pipe, stuck a camera in there to make sure that we knew where the dog was at and then we cut a big enough hole to where, actually the owner of the dog she went in and grabbed the dog and pulled him out, but he was wagging his tail and seemed fine," said Walker.
Mako was taken to a local vet after his rescue, where he was given IV fluids. At last report, he was in stable condition.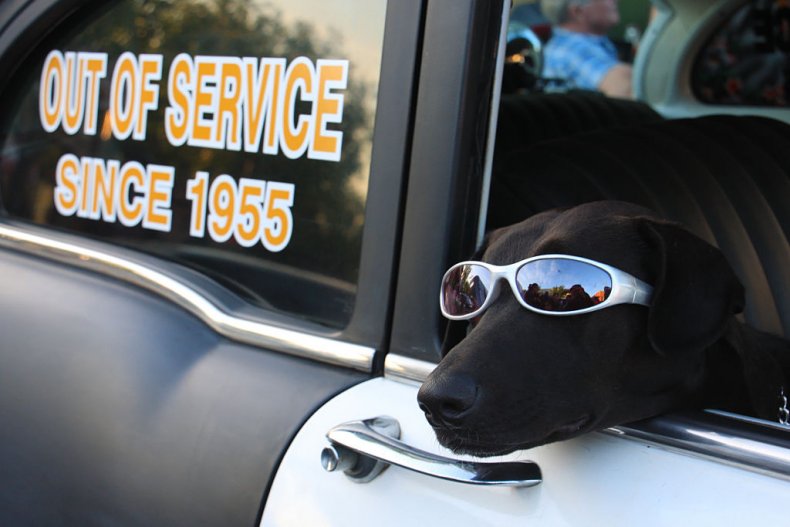 Mako isn't the only dog that's been experiencing some culvert-based adventures; a California team of firefighters coaxed a golden labrador out of a culvert in Alta on October 9 with treats, according to Fox News.
The dog's leg became stuck in the culvert, which took the fire crew to help manipulate free. He was then coaxed free of the pipe with dog treats.
Once he surfaced from the pipe, the dog happily met up with his brother, who was waiting at the roadside with the dog's owner.
The community responded positively to the dog's rescue, filling the Nevada-Yuba-Placer Unit's Facebook with well wishes.
There's no word on how the unnamed dog from Alta became trapped in the culvert pipe.