Black leaders have called for "militias" to be banned in response to the shooting deaths of two protesters killed during Tuesday night demonstrations against the police shooting of Jacob Blake in Kenosha, Wisconsin.
National Urban League President and CEO Marc Morial joined with the heads of three Wisconsin-based affiliates of the group on Wednesday to issue a statement calling for action in response to the violence of armed groups attacking protesters. Protests have been ongoing since the Sunday shooting of Blake, an unarmed Black man, who was left paralyzed from the waist down after being shot in the back by Kenosha police multiple times while attempting to enter his vehicle as his children watched.
"The brutal and senseless murder of two protesters and the shooting of a third Tuesday night in Kenosha, is abhorrent to the rule of law in our great state and should outrage and sadden every Wisconsinites," the leaders wrote. "We ask all to join us in prayers for those who were murdered and injured and for continued prayers for Jacob Blake, the man shot by Kenosha police, who may be paralyzed for life."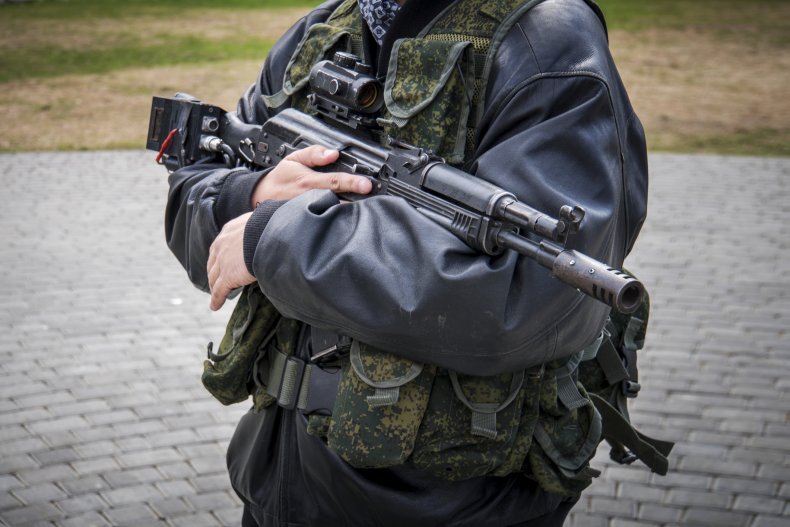 Kyle Rittenhouse, 17, was arrested on Wednesday on murder charges related to the Tuesday night shootings. Groups of armed counterprotesters, described as militia members or vigilantes focused on preventing property damage, had arrived to confront the demonstration prior to the shootings. At least one could be heard to shout "you loot, we shoot," according to The Chicago Sun-Times.
The Urban League leaders urged the Kenosha Police Department to take "appropriate measures" against the "so-called 'militias'—who are infiltrating the peaceful protests," while also calling for protesters to cease their activities after a curfew imposed by police. Protests continued long after the curfew began on Tuesday.
The leaders called on Wisconsin Attorney General Josh Kaul to take action against the militia groups and for the Wisconsin State Legislature to introduce and pass laws that would ban them. Both branches of the legislature, the Wisconsin State Senate and the Wisconsin State Assembly, are controlled by Republicans.
"Let's not let these violent 'militias' hijack our pursuit of justice. Last night shows the threat of these 'militias' is a clear and present danger to those who protest," wrote the leaders. "We are jointly calling for Wisconsin Attorney General Josh Kaul to investigate these groups and to take appropriate legal action to prevent the senseless murders of more Wisconsin citizens."
"We also call on the Wisconsin Legislature, when it meets August 31, to consider a police reform bill, to pass legislation outlawing these 'militias' and imposing legal penalties on those who continue to belong to these groups," they added.
Kaul issued a statement Wednesday that included a condemnation of the "heavily armed vigilantes, arsonists, and other opportunists who have come to Kenosha to attempt to spur chaos."
Newsweek reached out to Kaul for comment.