'Black Lightning' Season 3 Netflix Release Date: When is the Series Streaming?
Netflix has changed the way it is releasing some of its CW shows this year following a change in the deal between them. Black Lightning Season 3 is one of those shows that used to air weekly on the streaming service but this year has a much later release date.
In the U.S., however, things are expected to remain as normal with regards to the Black Lightning Season 3 Netflix release date. Netflix's deal with The CW means that its shows in the U.S. come to the streamer eight days after their season finales air.
The Season 2 finale, for example, aired on The CW on March 18, with the Netflix release date coming on March 26. If Season 3 follows the same release schedule, then it will air on Netflix in the U.S. on Monday, March 24, 2020.
As for the international Netflix release date for Black Lightning Season 3, the answer is a little bit more complicated. With prior seasons, episodes have arrived in all territories outside of the U.S. the morning after they have aired in America. However, this has not been the case for Season 3, none of which has appeared on Netflix yet.
Replying to international fans of the show on Twitter, the Netflix customer service account wrote: "Hey there! Unfortunately, we don't have any info on if/when Black Lightning season 3 will be available on Netflix as of right now."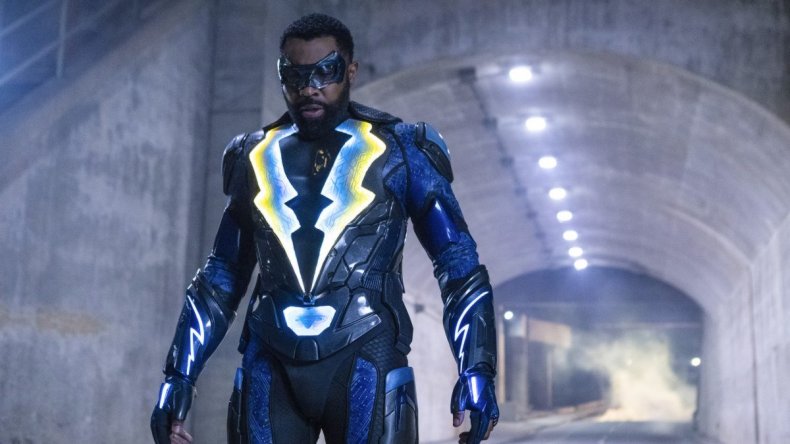 Black Lightning is not the only CW show whose Netflix release schedule has changed. Dynasty Season 3 is also not currently airing on the streamer, much to the consternation of fans.
In fact, an Instagram post by a Dynasty cast member may shed light on what is going on with Black Lightning and other CW shows. Rafael De La Fuente, who plays Sam Jones on Dynasty, wrote: "International fans of #Dynasty, I am so sorry about the confusion regarding the availability of the episode on Netflix. Truth is, we haven't been formally informed (none of us, not the actors, producers, creators, etc.) about what is happening. There is talk that the season might be uploaded all at once when it finishes airing here in the US on The CW because the show apparently does better when people can binge it."
This change in release date comes after the deal between The CW and Netflix that gives the streaming service rights to CW shows after they air ended earlier this year. Decider reported in July, however, that this would have no impact on the international Netflix release dates for shows.
Newsweek has reached out for comment from The CW and Netflix.
Black Lightning Season 3 is coming soon to Netflix.